The Case for Biblical Archaeology Podcast
The Case for Biblical Archaeology
Jonathan and James meet to share a conversation with John Currid. He's the Chancellor's Professor of Old Testament at Reformed Theological Seminary in Jackson, a trained archaeologist, and an ordained minister in the PCA. Dr. Currid is in to chat about his fascinating book, The Case for Biblical Archaeology.
In what ways does such research serve Christians and the Church? How does archaeological knowledge help the lay Christian understand the Bible, and assist pastors in expositing Scripture? The book is accessible and edifying for all who will read it.
Register for the opportunity to win a free copy of The Case for Biblical Archaeology. The books are a complimentary gift from our friends at P&R Publishing.
The Story of Scripture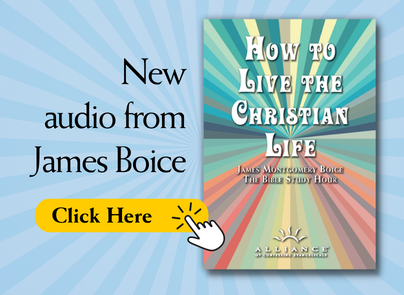 New audio from James Boice
Register for the Philadelphia Conference on Reformed Theology