The Cursed Tree of Good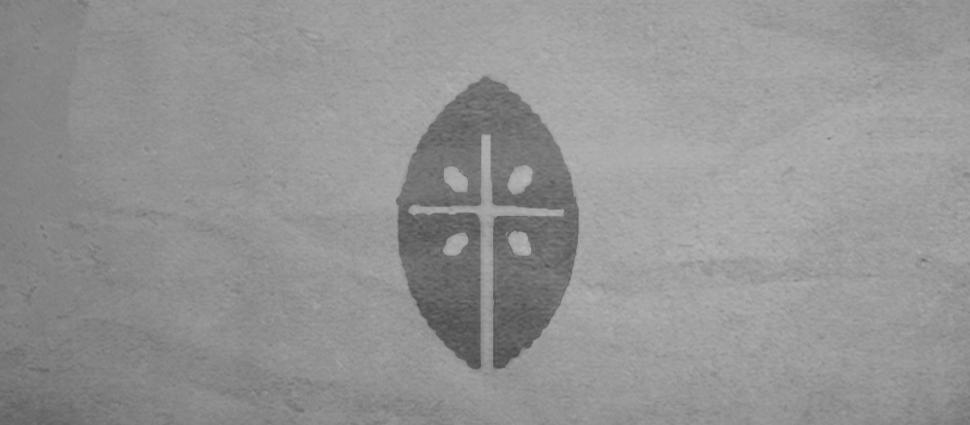 How did the gruesome spectacle of a public execution on a Roman cross come to be known as "Good Friday"? What is so good about this? Some linguists argue that an antiquated form of "good" actually meant holy. But the name "Good Friday," as we understand "good" today, seems counterintuitive to what happened on that day. I think, however, as we reflect on that event, we'll come to see that it was, indeed, good. I'd like to explain by way of an analogy.
On the south side of Interstate 64 around mile marker 34, there is a tree. Technically, there are lots of trees, but there is one tree in particular. It is separated from the usual row of trees, shrubs, and bushes that insulates the rolling farmland beyond from the traffic of the interstate. It rises out of the middle of the grassy shoulder, almost reaching out as far as the road, distinct enough to be noticed while driving by at 70mph but not so much that it would normally catch your eye. It stands out just enough. My wife and I called this the "Cursed Tree of Shelbyville." About three years into our marriage, Kim and I were experiencing significant difficulties in our relationship. We were working with a parachurch campus ministry. Our financial support was bottoming out. I was frustrated with my job. Kim was frustrated with me being frustrated with my job. We fought. We fought a lot. Kim's sister and brother-in-law could see what was happening, so they offered to send us to a marriage counselor. This counselor was in Louisville and we lived in Lexington. The drive to took us right down I-64. We would drive the hour-long trip to the counselor in silence, usually because we were still stewing over the argument from the night before. We'd have our hour-long session with the counselor. Then we'd grab something quick to eat on the drive back to Lexington. Invariably, around mile marker 34, when we saw that tree, it would begin. We would have finished lunch, and there would have been just enough time to personally churn through whatever the counselor had stirred up during the previous hour. One of us would break the silence and start talking about something from the session. The wounds would be reopened. Sin would be exposed and raw. Hurts would rush to the surface. I would feel angry, sad, broken, and defeated all at once. I knew that all of those painful emotions would start pouring out of me when I saw that tree. There was a Pavlovian response in my when I saw that tree. I hated that tree.
But I love that tree. All those difficult conversations, the arguments while we flew down I-64, the relational mess through which we trudged, all of it led us to a beautiful place. Those difficult conversations saved our marriage. They were used by God to reveal my self-centeredness, my hardness of heart, and my stubbornness. It was a severe mercy. I came to see how much I didn't love my wife. How much I wouldn't lay down my life for her. And it led me to repentance. I confessed my sin. I turned from it and changed. It wasn't easy. It wasn't quick. But over the weeks and months, after many trips passing that cursed tree, there was healing.
Some years later, we happened to find ourselves back in Kentucky, driving from Louisville to Lexington. Only this time, we had a van full of our kids. I was driving and without saying anything, I pulled over at mile marker 34. My wife asked, "What are you doing?" I told her, "This is it. This is the tree." She looked at me, and we both smiled. We told our kids about that cursed tree. But they've seen the fruit of this tree. It didn't seem so cursed to them. It seemed pretty blessed to them. I hated that tree. But I love that tree.
There is another cursed tree. The apostle Paul quotes Deuteronomy 21 when he tells the Galatians, "Cursed is everyone who is hanged on a tree" (Gal 3:13). The curse of the Law falls on any who fail to abide by all things written in the Book of the Law (3:10). Since none are justified by the Law, then all stand condemned and cursed. But Christ has redeemed us from the curse. John Calvin comments, "Now, Christ hung upon the cross, therefore he fell under that curse. But it is certain that he did not suffer that punishment on his own account. It follows, therefore, either that he was crucified in vain, or that our curse was laid upon him, in order that we might be delivered from it."1
There is an idea that seems to reoccur in modern theologies which wants to ignore the curse of the Law. It sees the justification of Christ on the cross as simple an expiation of the presence of evil and sin. It holds that God does not exhibit wrath toward sinners but only toward the effects of sin. There is no curse for individuals from which they must be redeemed at the cost of Christ's own blood, there is only the presence of sin from which we must be delivered. Herman Ridderbos countered, "From all this it should be apparent how little justice modern theological thought does to Paul's presentation of these matters, when, for example, it talks of a God who does not deal with people on 'a basis of legalism' and of a Christ who has set people from the 'fiction' of a curse of God. The reference to Deut. 21 is intended precisely to point out the reality of the curse and, in connection with the it, to set forth Christ's redemption as a satisfaction of the justice of God."2
What makes Good Friday so good? It is that Jesus Christ hung on that tree and took on the curse of sin for all who would believe. It is that the curse of sin that was on you and me because of our sin has been satisfied. It is good because we can look at that tree and not only see the most unjust and gruesome event to occur in human history, but we can also see the most gracious and merciful expression of the love of the Triune God determined before the beginning of history. We cannot ignore the gruesome and uncomfortable parts and hope to understand what makes what happened on the cross the hope for the world.
There is nothing redemptive in that cursed tree of Shelbyville. It is simply a location where I can look and be reminded of God's tremendous grace to save a sinner like me. But there was redemption found on that tree atop Calvary. It was on that tree where our blessed Savior hung as a curse for our sakes. It was on that tree where he vanquished the curse of sin in this world. It was on that tree that God's love was poured out. I love that tree.
1. John Calvin and William Pringle, Commentaries on the Epistles of Paul to the Galatians and Ephesians (Bellingham, WA: Logos Bible Software, 2010), 91.
2. Herman N Ridderbos and Henry Zylstra, The Epistle of Paul to the Churches of Galatia (Grand Rapids (Mich.): W.B. Eerdmans, 1974), 128.