The Doctrine of Angels Podcast
The Doctrine of Angels
Jonathan and James tackle a topic somewhat underemphasized in Reformed circles, and—perhaps—overemphasized elsewhere. Should we give more attention to angels? What are the benefits of studying the few verses in Scriptures that address these holy and glorious creatures?
Angels are certainly a display of God's creative power, but what is their purpose, and how do they relate to us? The discussion doesn't begin and end here; our hosts promise more comprehensive conversations in the near future.
We're giving away a few copies of Satan Cast Out: A Study in Biblical Demonology. Register for the opportunity to win one. The books are a generous gift from our friends at Banner of Truth.
The Story of Scripture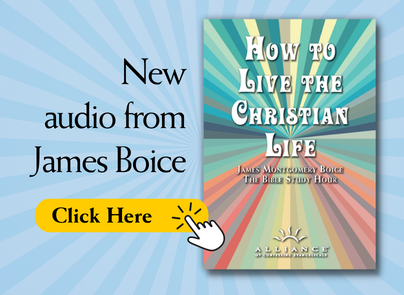 New audio from James Boice
Register for the Philadelphia Conference on Reformed Theology