The God Who Hears Podcast
Is your prayer life merely a lengthy list of requests that so often seem to go unanswered? Sarah Ivill never tires of considering the Christian's privilege to pray directly to the Father, through the Son, by the Holy Spirit. Equally amazing is the fact that God initiates that relationship with us, made possible by Jesus' finished work on the cross. You'll hear the wonder in her voice as Sarah ponders how our prayers in eternity will consist of unceasing praise to our God.
Jonathan is out and about the work of the church, so James remains to chat with Ivill about her new book, The God Who Hears: How the Story of the Bible Shapes Our Prayers. Sarah contends that, as we study prayer through the unfolding narrative of Scripture, the Covenant God to whom we pray is revealed to us. Be encouraged by today's hopeful discussion!
Register here for an opportunity to win a copy of The God Who Hears courtesy of Reformation Heritage Books.
The Story of Scripture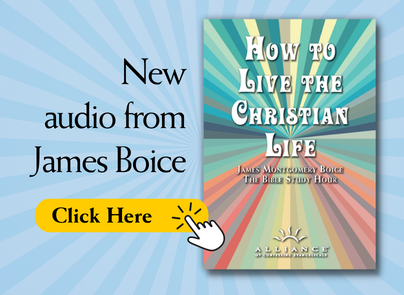 New audio from James Boice
Register for the Philadelphia Conference on Reformed Theology