The Story Retold Podcast
The Story Retold
Benjamin Gladd is the associate professor of New Testament at Reformed Theological Seminary in Jackson, MS. He joins James and Jonathan to discuss The Story Retold: A Biblical-Theological Introduction to the New Testament, his recently published book co-written with G.K. Beale. No ordinary work, Ben enthusiastically tells us what's so distinct about this project. Reformed theology is at the center of it all, connecting the Old and New Testaments into one, big redemptive story. Written at a popular level and geared toward college students—all will benefit from this rich study.
Show Notes
· According to Plan: The Unfolding Revelation of God in the Bible by Graeme Goldsworthy
· An Introduction to the New Testament by D.A. Carson and Douglas Moo
· From Adam and Israel to the Church by Benjamin Gladd
· Commentary on the New Testament Use of the Old Testament by Beale and Carson
Register for the opportunity to win a free copy of the Story Retold. The books are a generous gift from our friends at IVP.
The Story of Scripture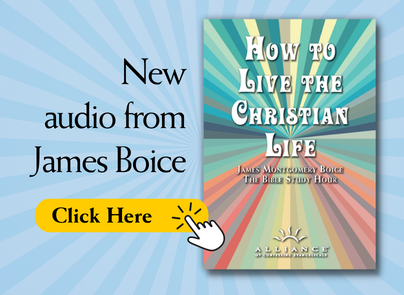 New audio from James Boice
Register for the Philadelphia Conference on Reformed Theology