This World Is Not My Home Podcast
This World Is Not My Home
We long for the end of the current pandemic and the opportunity to gather freely with old friends face-to-face. For now, our hosts make do with an online meeting with pastor, church planter, and author Mark Johnston. Mark has curated a series of his articles posted at PlaceForTruth.org into a compelling guidebook for pilgrims on the way entitled This World is Not My Home.
Johnston reminds Christians of the nature of mankind's redemption from Adam's fall in Eden to its consummation in heaven and how that truth should give shape to living Christ-glorifying lives as "resident aliens" in this world.
We have several copies of This World is Not My Home to give away. Register to win one! The books are a gift from the Banner of Truth Trust.
The Story of Scripture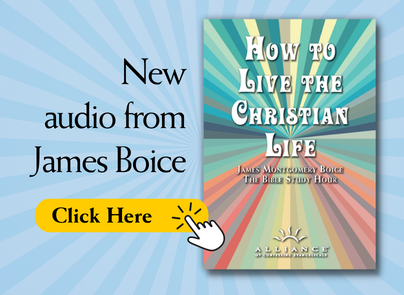 New audio from James Boice
Register for the Philadelphia Conference on Reformed Theology