Vital Churches Podcast
Vital Churches
Wendell McBurney is our special guest. He's been dean of research at Indiana University and has done a lot of writing in academic circles. Dr. McBurney has also been a valuable member of the RPCNA—the Reformed Presbyterian Church of North America for many decades. Today's topic is his recent book related to his work as a churchman.
Vital Churches: Elder Responsibility for Their Pastors and Congregational Planning is the fruit of years of observing the reason why people in the Church do the things they do. The book examines "means" vs. "ends," and the welfare of pastors. Should pastors be considered "professionals"?
Wendell makes a case for it, explains why planning is so crucial for the health of a congregation and its pastor, and addresses some of the obstacles a congregation might encounter. How do we pass along an understanding of pastoral work to the next generation? Whatever your perspective may be, this conversation will help you become a more integral part of Christ's Church.
We are pleased to be giving away copies of Vital Churches. Register for the opportunity to win a free one. You can also visit ReformedResources.org to purchase a copy of this great title.
The Story of Scripture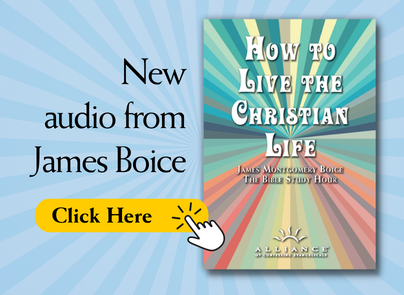 New audio from James Boice
Register for the Philadelphia Conference on Reformed Theology