Worship: Self-Denial, Simplicity, and Context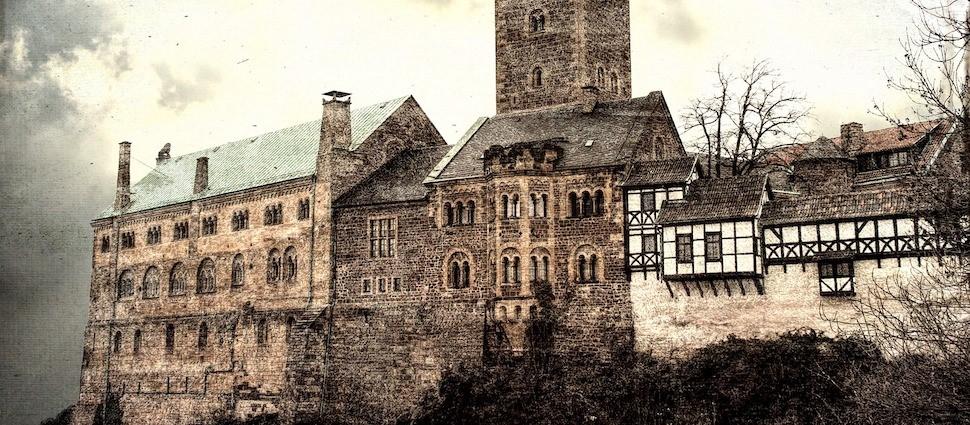 Corporate Worship, the gathering together of the saints to hear God's word read and preached, to pray, sing, and commune together around the Lord's Supper, is central to what it means to be a worshipping church (Hebrews 10:29; Acts 2:42). Within the Protestant tradition, as the Rev. Terry Johnson noted on this week's podcast, much hasn't changed - until recently. Nick Needham, in his excellent essay "Worship through the Ages" notes that today, "worship is less monolithic than at any time in our previous history." He notes the effects of cultural pluralism, the rise of materialism, and especially the sway of subjectivity. "By this I mean the tendency to construct and evaluate worship in terms of the human subject - human experiences, feelings, responses - rather than in terms of the divine object, God, the blessed self-revealing Trinity, and his will, word, and activity."[1]
            With this has come the unfortunate (and unfortunately named) worship wars. Thoughtfulness and biblical regulation concerning worship is a must, but how can a church move peaceably forward within a culturally pluralistic, materialistic, and highly subjectivized world? New members, new believers, bring with them the heavy baggage of our post-modern world. How can we work to prescribe a biblical unity among them when it comes to our corporate worship?
            I want offer three brief insights on what cultivating a worshipful church for which our Protestant ancestors, and more importantly our Triune God would be pleased with.
Self-Denial
            First, as born-again believers, our focus changes from self (the subjective) to others and The Other (objective). This alteration expresses itself in love. "Do nothing from rivalry or conceit, but in humility count others more significant than yourselves. Let each of you look not only to his own interests, but also to the interests of others. Have this mind among yourselves, which is yours in Christ Jesus..." (Philippians 2:3-5). This ought to have an impact on how we worship together corporately on a Sunday morning. In a day and age where everyone has their preferred style of music, self-denial ought to be central.
            What this might look like in terms of singing is picking music which is agreeable to the broadest demographic. No doubt, because of geography and cultural contexts, the flavor of what is "most agreeable" will look a little bit different. But if church's are striving to reach all people - Jew and Gentile, black and white, old and young, high-brow and just plain ol' country - than a local church's music ought to require a bit of sacrifice from each of these kinds of people. 
Simplicity
            This leads to a second strategy in thinking about worship. In the context of corporate worship the style of singing does matter. Rather than making a concerted plea for any kind of genre, it may serve the church best to seek simplicity. Our Puritan forefathers were keen on recovering simplicity in preaching and perhaps we ought to recover a simplicity in singing which marked the Protestant church in earlier ages.
            By simplicity I mean a few things. First, it should be congregational. The song should be easily sung by the whole congregation, no matter a person's musicality. This has the benefit of both including but also excluding across time and genre. There are great hymns of the past and present and the tunes are  beautiful and easy to grasp. You find yourself singing them over and over again throughout the week. But if we're honest there also many songs which take the average singer about five or six stanzas to figure out (in fact, many newer songs have given up on the concept of a stanza). Those aren't simple. Certainly introduce your congregation to these tougher hymns recognized as good throughout church history - slowly and over time. If they are great hymns then you'll want to get them within your church's canon. But keep the main diet of your singing simple.  
            Simplicity should also include instrumental simplicity. That is, if we want our singing to be truly congregational, we should allow the congregation to hear each other. This will have consequences on how a church thinks about instruments. Too much instrumental volume forces the congregation to sing against a wall of sound. This isn't simple. If you do use instruments, then also consider employing plenty of opportunities for a capella (literally, "of the chapel") so that the voices of God's people can be clearly heard. In a pluralistic world, a congregation of one voice and one mind will help strengthen their walk.
            The book of Hebrews argues beautifully for this kind of unified simplicity in light of what Christ has accomplished. No longer needed are the ornate and complicated practices of Temple worship. In Christ, our perfect High Priest, our new and better Temple, we are freed to approach God boldly under a new covenant (Hebrews 9). This is done partly through the simplicity of singing psalms, hymns, and spiritual songs (Ephesians 5:19).
Context (Thoughtful Teaching)
            Third, teach about worship.  Teach you church why it matters in light of God's word.  Give thoughtful context to why your church does what it does and sings what it sings. Help your sheep see why singing Psalms is an important part of a church's worship (Ephesians 5:19). Explain to them the importance of expositional preaching in worship (Nehemiah 8:8)    
In our post-modern context, where entertainment and overly produced functions are ubiquitous within the culture, churches would do well to maintain the thoughtful, simple, and selfless worship of a people headed for another land. We know our worship will never be perfect this side of glory, but we can and ought to rest content that the worship of God's people looks different than the worship of the world and its many idols.
---
[1] Found in Give Praise To God: A Vision for Reforming Worship, edited by Philip G. Ryken, Derek W.H. Thomas and J. Ligon Duncan III. pg. 375.
Stephen Unthank (MDiv, Capital Bible Seminary) serves at Greenbelt Baptist Church in Greenbelt, MD, just outside of Washington, DC.  He lives in Maryland with his wife, Maricel and their two children, Ambrose and Lilou.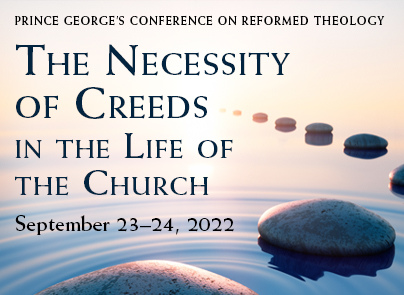 Craig Carter • J.V. Fesko