Could Adam Have Earned Eternal Life?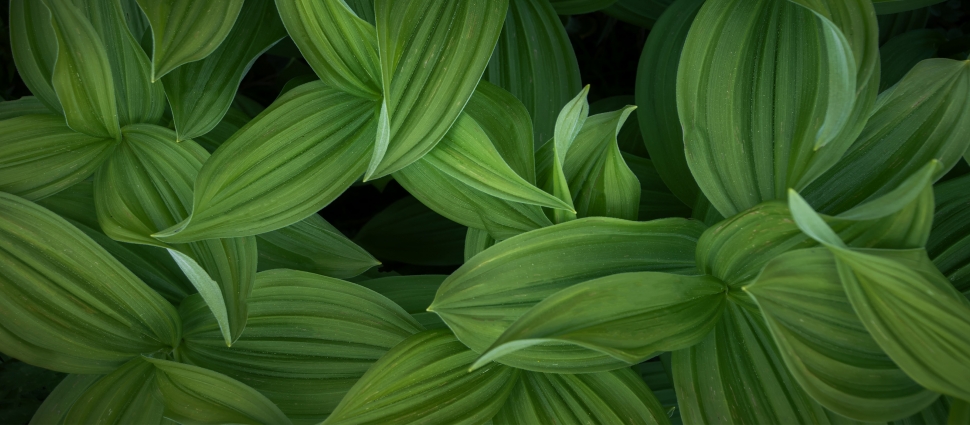 As we saw in our last post, we can appropriately use the term "covenant" to describe God's relationship with Adam in Eden. Specifically, that relationship was a "covenant of life" (WSC 12), which is to say that "life was promised to Adam, and in him to his posterity, upon condition of perfect and personal obedience" (WCF 7.2). This is foundational for understanding how the Second Adam would earn eternal life for His elect in the Covenant of Grace.
But what exactly was the "life" that was promised to Adam? In this post we argue that it was only a continuation of the life he had already been given by God on earth, and not the "eternal" life which only Jesus (as the everlasting Second Adam) could provide from heaven. Admittedly, this is a minority position, but we will defend it from Scripture and show that it was allowed for within the (often conciliatory) Westminster Confession.
Adam Was Already Living a Good Life in the Garden, and Nothing Eternal Was Promised to or through Him
Notice, the Westminster Standards never qualify "life" as something eternal or to be obtained in the future (most Reformed teachers assume it is intended).[1] Remember, Adam had life, communion with God, in this un-fallen state of paradise.[2]
Adam daily earned the right to more earthly life so long as he did not disqualify himself; but he was not promised new heavenly life after perfectly completing some supposed probation.
The Pledge to Adam Does Not Speak of His Future, but Present Partaking of Life
Those who think that eternal life could have been earned by Adam base their argument largely on the idea of the word "pledge" in the Confession assuming a connection with the Tree of Life mentioned in Genesis.[3]
Many understand "pledge" as only referring to something future (eternal) and not yet being realized (present). But "pledge" simply represents the promised reward, in this case continual life. For instance, when our children "pledge allegiance" to the U.S. flag in school, they are referring to something they presently experience. Similarly, when immigrants first take the pledge swearing loyal U.S. citizenship, it expresses entering an immediate reality at that moment.
Most believe the Tree of Life represented eternal life, which Adam would earn and eat only after testing. But God did not prohibit the Tree of Life, and it is reasonable to assume Adam ate of it.[4] It was in the center of the Garden to sacramentally represent communal life with God (which was banned and lost after the Fall, but will be had in an exalted state in heaven).[5]
As well, the Westminster Larger Catechism Q&A 20 states that Adam's obedience was to be "perpetual." While yet in Paradise, Adam would never rest from his need to work. Whereas in Jesus Christ, we rest from our works in everlasting heavenly life because He secures it for us by His completed work of obedience as eternal God.
Though in Genesis 3:22 God declares blocking Adam from the Tree of Life lest he "live forever," the reference here needs to be understood as a concern for fallen Adam not to continue on now in guilt, corruption, and hiding in fear from God, which is no perpetual life to envy. Had Adam eaten it again after the Fall, as Randy Alcorn reasons, this " … presumably would have made him live forever in his sinful state."[6] Also, the effect of the end of verse 22 is elliptic, emphasizing humanity's predicament and foreshadowing the Second Adam prophesied about in verse 15.
Viewing the Life Adam Could Earn as Only Earthy Has Support by Some Westminster Divines and their Peers and Tolerance by the Westminster Confession
While our position is a minority one, yet we are in good company.[7] J.V. Fesko, writes:
"Reformed theologians have not always agreed … some believed that eternal life was in view; others, that an earthly temporal blessing was in view … the latter was held by Westminster divine Thomas Goodwin … Michael A. G. Haykin [in 'Adam's Reward: Heaven or Earth' in Drawn into Controversie: Reformed Theological Diversity and Debates within Seventeenth-Century British Puritanism] lists Moïse Amyraut, John Cameron, James Ussher, John Downame, and Jeremiah Burroughs as those who argued for an earthly reward... Even though the assembly's annotations state that heaven is the reward, the Confession and catechisms are not written in such a way as to exclude or prejudice the opposing view …"[8]
The following statements also warrant consideration:
Thomas Goodwin: "Adam could not earn a condition of a higher rank, nor by all his works have brought any greater preferment than what he was created in. To compass it was ultra suam sphaerum, above his sphere; he could never have done it … he could not have attained that state in heaven which the angels enjoy … no more can any pure creature of itself, by all its righteousness, obtain in justice a higher condition to itself … Though a creature that never sinned might have a stock of righteousness conveyed from another (as we should have had from Adam), yet that creature must still continue to be justified by its own righteousness, besides by what was conveyed from that other … For Adam's righteousness, and the imputation of it, would not alone have been sufficient to justify us eternally ; but our justification must have been continued by our own righteousness … Adam's righteousness being conveyed [hypothetically if he had not fallen before having children] to us, we must afterwards have had, and must have continued to work, a righteousness of our own… The creature's grace cannot confirm itself in a perpetual state of justification for time to come, much less merit a better condition."[9]

Tom Westwood: " … there is no triumph in law-keeping beyond the simple status of being an obedient servant here on the earth before the Almighty. No law keeper could ever get to heaven because the very keeping of the law would entitle him to live on the earth and would hold him here. No title to enter heaven above is obtained by law-keeping."[10]

John Ball: "But upon a supposition of Adam's persisting in a state of obedience, to say that God would have translated him to the state of glory in Heaven, is more than any just ground will warrant; because in Scripture there is no such promise. And if we must not presume above what is written, we may say, Adam should have continued in that blessed estate in which he was created, but as for his translation after some number of years spent on earth, we read it not."[11]

A.W. Pink: "The Fall provided the need of Redemption, and through the redeeming work of the Cross, believers have a portion which unfallen Adam could never attend unto … The redeemed have gained more through the last Adam than they lost through the first Adam. They occupy a more exalted position. Before the Fall Adam dwelt in earthly Paradise, but the redeemed have been made to sit with Christ in heavenly places."[12]

Patrick Fairbairn: "And if he had remained steadfast in his allegiance to God, ever retaining his desire from the tree of knowledge, and partaking only of the tree of life, he would have continued to possess life, in incorrupt purity and blessedness, as he had received it from the hand of God."[13]
Qualifying Adam's Reward as "Temporal Edenic Life" Upholds God's Decree of Election unto Eternal Life in Christ Alone
Why do we take pains to explain Adam could not have earned eternal life by his obedience?[14] Because the First Adam was only destined to fall, and the Second Adam alone was ordained to earn eternal life for His people. Earlier statements by the Westminster Confession must be logically connected with chapter seven on this topic:[15]
WCF 3:5: Those of mankind that are predestinated unto life, God, before the foundation of the world was laid, according to His eternal and immutable purpose, and the secret counsel and good pleasure of His will, hath chosen, in Christ, unto everlasting glory,(i) …[16]

WCF 5:4: The almighty power, unsearchable wisdom, and infinite goodness of God so far manifest themselves in His providence, that it extendeth itself even to the first fall …;(o) and that not by a bare permission,(p) but such as hath joined with it a most wise and powerful bounding,(q) and otherwise ordering and governing of them, in a manifold dispensation, to His own holy ends;(r)[17]

WCF 6:1: Our first parents, being seduced by the subtilty and temptation of Satan, sinned in eating the forbidden fruit.(a) This their sin God was pleased, according to His wise and holy counsel, to permit, having purposed to order it to His own glory.(b)[18]
If Adam had been able to earn exaltation to some heavenly state of not being able to sin, this would have forfeited God's plan to manifest His glory through vessels of His justice and mercy (Romans 9:22-23).[19] In addition, God is not contingent to mankind. Further, God ordained the elect to have eternal life in Christ alone (see Psalms 2, 22, 24, 45, and 110), "that in all things he might have the preeminence" (Col. 1:18).
Adam was a Typological Figure of the Second Adam—Only He Could and Would Earn Eternal Life
Jesus wasn't "Plan B." Scripture makes it clear that eternal life was promised to God's elect only through the Messiah in the eternal Covenant of Grace before creation (Ephesians 1:3-5, 2 Tim. 1:1, Tit. 1:1-2; 1 John 5:10).
This earthly life in the Garden, along with Adam and the Garden itself, was a type of eternal life and heaven.[20] Only Jesus, who is Himself eternal, could in His fulness earn and share an eternal reward.
Many regard the comparison between Adam and Christ in Romans 5 merely as a parallel relation. However, it is mainly typological. Romans 5:14 calls Adam a figure (in Greek, a type) of Christ. A study in typology shows that most similarities about an earthly type (Adam) are only shadows of some greater reality in the antitype (Jesus).[21] The only point of parallel comparison in Romans 5 is federal headship representation. Otherwise, the juxtaposition of the First Adam and the Second Adam is typological. Adam already had and continued to enjoy earthly communion with God, which is life. But only Jesus could take us to a higher state by coming down from heaven as the God-man and representing us on earth and then bringing us into heaven by our union with Him in eternal life.
As 1 Cor. 15:47-49 reads:
The first man is of the earth, earthy: the second man is the Lord from heaven. As is the earthy, such are they also that are earthy: and as is the heavenly, such are they also that are heavenly. And as we have borne the image of the earthy, we shall also bear the image of the heavenly.[22]
Further, in John 17:5, 24 Jesus says that He yearns to give us a glory He enjoyed with God before the foundation of the world—Adam was not there as God to enjoy that heavenly glory nor capable to give it to us.[23] Christ also says in John 17:3 that eternal life is in knowing Him as the incarnate Son of God.[24]
This lengthy discussion in three parts sets up on a pedestal the Covenant of Grace, which we will discuss in our final post of this series.
---
Grant Van Leuven has been feeding the flock at the Puritan Reformed Presbyterian Church in San Diego, CA, since 2010. He and his wife, Fernanda, have six covenant children: Rachel, Olivia, Abraham, Isaac, Gabriel, and Gideon. He earned his M.Div. at the Reformed Presbyterian Theological Seminary in Pittsburgh, PA.
---
Related Links