Anne du Bourg – A Conflicted Martyr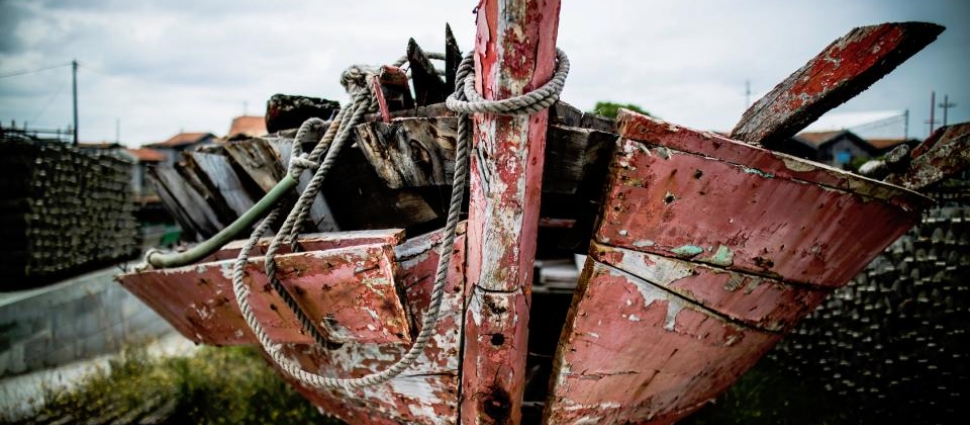 Anne du Bourg – A Conflicted Martyr
Anne du Bourg is an important French Protestant who is almost entirely forgotten. Born around 1520 in Riom, in the French region of Auvergne, he studied law at the University of Orléans, where he received his doctorate in 1550. He then remained there as professor until 1557, when he obtained the prestigious post of counsellor in the French Parliament. He was known for his noble deportment and friendly nature.
A Roman Catholic by birth, he had come into contact with Protestant teachings at the University of Orleans, through foreign students who shared the gospel through their own words and through books. While Protestant views were usually tolerated in foreigners, they were swiftly eradicated in the local population. During his time at Orleans, du Bourg witnessed the burning of several French Protestants, such as Guillaume Husson, Etienne Peloquin, Anne Audebert, and Claude Thierry.
Moved by the martyrs' testimonies and persuaded by a study of Scriptures, du Bourg came to share the Protestants' convictions. At the same time, he continued his duties, even agreeing to be ordained as deacon in the Roman Catholic Church when that allowed him to become a member of Parliament.
Overall, he agreed with the teachings of the Reformation. On occasion, he worshiped, with great pleasure, at the Reformed church of Paris. At the same time, he attended Mass when in company of others who might have become offended by his views. John Calvin would have included him in his category of Nicodemites – those who, like Nicodemus of old, reveal their convictions only under cover of night.
In Defense of Tolerance
Du Bourg became counsellor during a crucial time in French history, when the Protestant population was increasing, including influential members of the nobility. This unprecedented situation generated a great host of fears in the royal court.
As most rulers in his day, Henry II believed that religious conformity was a major key to political unity. In 1557, he published the Edict of Compiègne, applying the death penalty to all those who denied the real presence of Christ in the eucharist, who spoke against religious images, who preached or gathered in illegal worship meetings, and who went to Geneva to study or publish books. The task to bring this edict to fruition was assigned to Cardinal Louis II of Guise.
Strongly opposed to these extreme measures, on June 10, 1559 du Bourg attacked the edict during a general assembly of Parliament in presence of the king. His was not simply a religious protest. He believed sincerely the king had overstepped the limits of his royal authority and that he, as counsellor, had the duty to bring this to the attention of Parliament.
"We see crimes committed every day that go unpunished, while we invent new punishments against men who have committed no crime," he said. As Gamaliel of old, he advised the authorities against taking these sentences lightly. "Condemning individuals who, while engulfed in flames, invoke the name of Jesus Christ is not a trifling matter."[1]
But the French king was not as willing to listen as the Jewish Sanhedrin of Gamaliel's day. Offended by this challenge to his authority and by du Bourg's comparison of the papacy to the Antichrist, he ordered the counsellor's arrest, adding that he was looking forward to seeing him burn. Four other counsellors were arrested at the same time, probably for siding with du Bourg.
As it turned out, Henry was not able to witness du Bourg's death, nor his trial on June 30. The very same day, during a jousting tournament, the king was injured in the eye by a splinter of a lance, and died of sepsis ten days later – a death that Protestants saw as a retribution from God. He was succeeded by his son, Francis II, who, being young and in frail health, delegated his powers to his mother. In turn, she assigned them to the staunchly Roman Catholic House of Guise.
The four counsellors who were arrested with du Bourg were released after recanting their faith. Du Bourg persisted, while seeking – to no avail - all legal means at his disposal. At the trial, witnesses testified they had seen him enter the Reformed church in Paris, while his mule waited outside. A confession he had written was also used against him.
In the end, the bishop of Paris declared him a heretic, stripped him of his religious orders, and turned him over to the civil authorities.
A Reluctant Martyr
While waiting in prison for his final sentence, du Bourg tried again to escape punishment by submitting various appeals, including a rather ambiguous confession that allowed him to keep straddling the fence.
News of this wavering arrived at the Reformed Church in Paris, prompting Pastor Augustin Marlorat to write du Bourg, reminding him that others were watching to see how he would react. Du Bourg replied with a letter of apology, reassuring the church that "he hoped, with God's help, to remain firm until the end."
He also was called to task, on the same issue, by a fellow prisoner, Marguerite Le Riche, known as the lady of La Caille (from the sign on her husband's bookshop). She was imprisoned in a different cell, but was able to communicate with him, in words and gestures, from her window, encouraging him to persevere in Christ.
"Your attempts to escape remind me of the fox of this world, not the lamb of Jesus Christ," she told him.
Her words left a great impression on du Bourg, who later explained, "A woman has taught me my lesson and showed me how to carry myself in this vocation."
At the same time, the Reformed Church in Paris tried all they could to save him by writing several letters to King Francis's mother, Catherine de' Medici, who was highly influential in the royal court and had made promises to end the persecution. But Catherine made different political choices.
Marguerite Le Riche was burned alive on August 19, 1559. On December 23, du Bourg was sentenced to be hanged and then burned. The execution took place the same afternoon. From the scaffold, he proclaimed to the crowds, "My friends, I am not here as a thief or a murderer, but for the gospel."[2]
He was 38 years old. His last words were a prayer: "Don't forsake me, my God, that I may not forsake you!"[3]
The news of his death spread quickly because of his lofty position. He was soon held as a martyr for the Reformed faith. In doing so, some over-zealous hagiographers have glossed over his hesitancies and vacillations. In reality, the fact that he persevered in his faith in spite of these hesitancies and vacillations is a greater testimony to the faithfulness of God and provides greater comfort to those of us who are – in ourselves – equally weak and fearful.
---
[1] Elie Castel, Les Huguenots et la constitution de l'Église réformée de France en 1559, Paris: Grassart, 1859, pp. 134-135
The Story of Scripture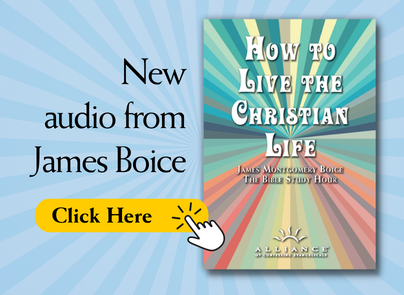 New audio from James Boice
Register for the Philadelphia Conference on Reformed Theology