Antoine Court – Organizer of the Church of the Desert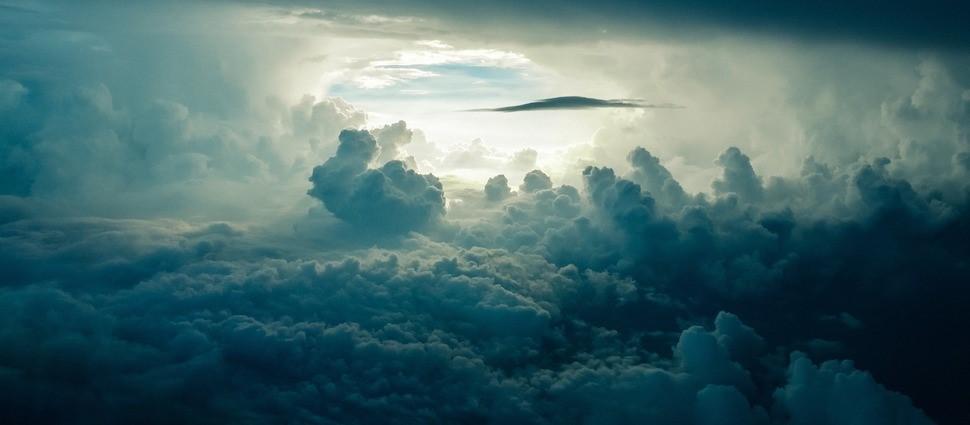 The death of Louis XIV in 1715 revitalized the hopes of the scattered Huguenots (French Protestants). After all, Louis XIV had been responsible for the revocation of the Edict of Nantes – the 1598 law that allowed for the toleration of Huguenots in Roman Catholic France.
            The revocation – issued in the Edict of Fontainebleau (1685) – had brought with it terrible consequences for the Huguenot community. About 700 churches were destroyed. Pastors were banned from preaching. They were allowed to leave, as long as they left everything behind – including any children over the age of seven, who would then be adopted by Roman Catholic families. All other Huguenots were simply expected to convert to Roman Catholicism.
            Naturally, there had been resistance. In 1702, a group of Huguenots organized an actual war of rebellion and self-defense against the government. They were known as Camisards for their distinctive white shirts (camisa means "shirt" in one of the French regional languages). The war ended in 1704, with casualties on both sides, but uprisings continued until 1710, after the main leaders of the Camisards had died.
            The Huguenots continued to worship in secret – in private homes, forests, or caves. Trained preachers were a rarity, but there was an abundance of improvised preachers and self-appointed prophets.
            For some, the substance of the sermons or prophetic messages didn't matter. They just wanted to hold on to their faith. A few others, especially young people, began to question this dubious practice.
            One of these people was Antoine Court, born in 1695 in the French region of Vivarais, between the Rhone River and the Massif Central Mountains. His father Jean died in 1700, leaving his 32-year old wife Marie Gébelin to care for their three children. She brought them up in the Reformed faith.
            Of the three, Antoine was the most zealous for Christ's church. He began preaching when he was 18. He had no formal training but studied incessantly at home.
            He counted the cost and trusted in God's protection as he traveled around France as itinerant preacher. His boldness took him to Marseille, on the southern coast of France, where he preached for a few months to the Huguenot prisoners who had been condemned to row in the royal galleys.
            In a short period of time, he became well known and well respected in the Huguenot community. In the meantime, his travels convinced him of the urgency of a renewed reformation in France.
Reorganizing French Churches
            The occasion came in 1715. Louis XIV's only heir was his five-year old great-grandson Louis XV, so the throne had to be temporarily held by a regent, the Duke of Orleans. The unstable political situation allowed Court to organize and preside a meeting of nine Huguenot men (four laymen and five preachers) in a hamlet at Montèzes (Gard), in the south of France. The men included Pierre Durand, brother of the better-known Marie Durand who resisted in a French prison for 38 years.
            The meeting (later known as Synod of Montèzes) arrived at some important decisions. First of all, there would be no more prophetic revelations. Scriptures would be the only authority and preachers would return to biblical expositions. This measure would be enforced by elders, operating within well-organized and well-regulated churches (as they were before 1685). The elders would be also responsible for organizing regular worship, supplying the pulpit with well-trained preachers, and meeting consistently in synods.
            All revolutions would be banned. Instead, the churches would be encouraged to pray for their authorities, according to Paul's instructions in Romans 13.
            The reorganization was successful thanks to the formation of local and national synods where the Montèzes proposal were eagerly accepted. The minutes of these synods still exist today.
            There was, of course, much opposition, as the French "prophets" didn't want to relinquish their roles and many of their followers continued to believe in their predictions. Court understood the hesitation. He had also wondered if these prophecies could have been divinely inspired. But the nature of the prophecies, which often contradicted Scriptures, and the fact that they rarely came true convinced him of the opposite.
            His friend Pierre Corteiz, a former Camisard who was consecrated pastor in Zurich, shared his conviction: "Every day we learn things quite unworthy of the Spirit of God."[1] Court's and Corteiz's admonitions were especially respected when they received the backing of Geneva theologians such as Benedict Pictet and Samuel Turretin, cousin of the famous Francis and author of An Essay of Fanaticism.
            Initially, there were only three ordained pastors in the whole of France: Pierre Corteiz, Antoine Court (ordained by Corteiz during a synod), and Jacques Roger, who was ordained in Germany. In 1720, Court went to Geneva for two years to obtain formal credentials. When he returned to France, he married Etiennette Pagès. Together, they had three children.
            In Switzerland, Court didn't get unanimous backing. The "Churches of the Refuge," composed of French Huguenot refugees, thought that Romans 13 should be taken to a fuller extent, by complying with the French government's impositions while praying for religious freedom. Court and other Huguenot pastors disagreed. Civil disobedience, they believed, is warranted when a government demands disobedience to God.
            Due to this disagreement, Court organized a new seminary in Lausanne, with the specific intention to train pastors for the Huguenot churches in France (which had become known as "Churches of the Desert" or "Churches under the Cross"). To protect his family from persecution, he sent them to that city and visited them from time to time.
Persecution and Flight
            By the end of 1729, however, Court had become a hunted man all over France. After much deliberation, he joined his family in Lausanne where he remained until his death (1760). He only returned to France in 1744 for the fourth "National Synod of the Reformed Churches of the Desert." In spite of his physical absence from the country, he was appointed superintendent of the churches.
            Court believed that his permanence in Switzerland was beneficial for the churches in France, as he explained in his Memoires. From there, he could direct the seminary, oversee the Churches of the Desert, write both pastoral letters and toleration appeals to influential people, and encourage Swiss churches to support the persecuted Huguenots in France. In a sermon delivered in 1739 in St. Gallen and Zurich, Switzerland, he compared the congregation's joy in attending God's house with the sufferings of the French Huguenots who were constantly imprisoned, condemned to the galleys, stripped of all their goods, and separated from their children. Those who were not captured continued to worship in secret, under constant fear of being discovered.
            The details were expressed in the most vivid terms. "Convents which as I speak are packed with kidnapped children; desolate fathers and mothers, who do not cease to pour torrents of tears on their delightful children; powerful edicts including the most severe penalties; deserts populated by fugitives; caverns that conceal so many hungry souls who run after the bread of life; troops roaming the provinces in constant search of people to oppress; towers, prisons, galleys overflowing with confessors or martyrs; executed or injured ministers… And all I could say, all you just heard, and all I could add, are and will only be most light pencil marks and very feeble paintings of the afflictions of a persecuted people."[2]
The Pervasive Influence of the Enlightenment
            Court was not a theologian. As director of the seminary, he relied on Swiss professors who, by that time, had been strongly influenced by the theories of the Enlightenment. In 1726, for example, the churches in Geneva abandoned the pastors' mandatory subscription to doctrinal standards, opening a floodgate to new inventions. The catechism was revised, the Psalter was purged of imprecatory Psalms, and the sermons adapted to the rational mood of the age.
            By 1764, the situation in Geneva was so bad that even the Enlightenment philosopher Jean-Jacques Rousseau was shocked by the city's rampant religious ignorance. "It is asked, he says, of the citizens of Geneva, if Jesus Christ is God. They dare not answer. It is asked if He is a mere man. They are embarrassed and will not say they think so. They are alarmed, terrified, they come together, they discuss, they are in agitation and often earnest consultation and conference. … Their only manner of establishing their faith is to attack the faith of others."[3]
            Heading these calamitous changes in the church were Jean-Alphonse Turretin, whose father Francis had been a pillar of orthodoxy, and Court's own son, also named Antoine Court, who added to his name the last name of his paternal grandmother, de Gébelin. Besides admiring the theories of the Enlightenment, Gébelin was fascinated by occultism and Tarot cards, and was initiated into Freemasonry.  After his father's death, he settled in Paris where he devoted most of his time to literary studies.
            Gébelin remained a vocal supporter of religious toleration, which came into partial fruition with the 1787 Edict of Toleration (legalizing Huguenot baptisms and marriages). The 1789 French Revolution brought – at least for a time – greater freedom. By then, however, the Enlightenment had invaded French and Swiss churches, stunting them in a way no persecution could ever do.
---
[3] Rousseau, Letters Written from the Mountain, quoted in D.G. Hart, Calvinism, Yele University Press 2013, p. 158.