Basil of Caesarea and His Leprosarium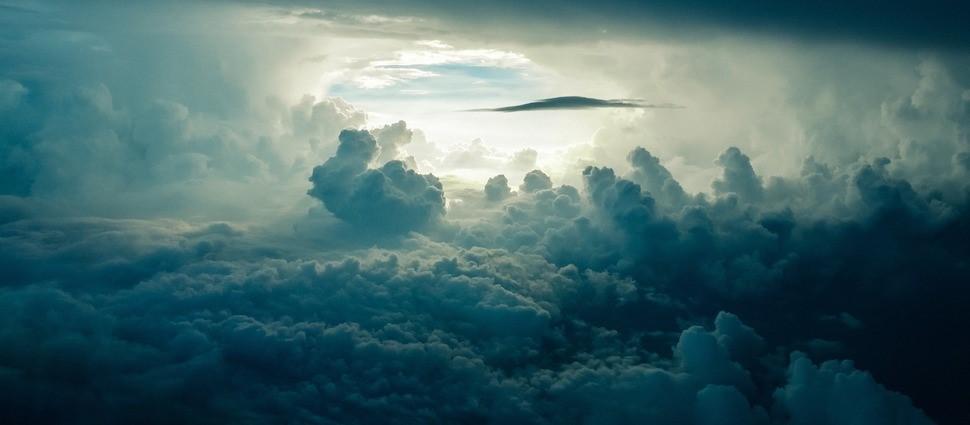 Basil of Caesarea is mostly known for his theological clarity at a time when important Christian doctrines on the Trinity and the nature of Christ were being debated and refined. A few know him for his charitable works on behalf of the poor and ill.
            In a day when charities abound, it's difficult to understand how revolutionary Basil's work was in his day. While charity was certainly extolled by some Greco-Roman philosophers and applied in some measure by the Roman government, the idea of giving of one's properties and time without expecting anything in return was still generally alien.
            In 361, Emperor Julian found Christian charity to be a major obstacle to his plan of leading the empire back to its pagan traditions. The poor and needy, which constituted the majority of the population, flocked to Christian institutions where they received acceptance, love, and assistance. In response, he tried to teach his pagan priests to do the same, but didn't live long enough to see his dream come true.
            In any case, Christians like Basil who built charitable institutions had to overcome centuries of public indifference, as demonstrated in the pleading sermons given by Basil, his brother Gregory, and other preachers of their times, such as Gregory Nazianzen and John Chrysostom. These sermons aimed at shaking the wealthy from their complacency and denouncing the hoarders and profiteers.
            Basil's work was also revolutionary in a Christian context, as he reinterpreted the prevalent drive to monasticism as a commitment to help others rather than as a life of seclusion.
            With this concept in mind, he built one of the first hospitals for lepers (later known as Basilias) on the outskirts of his bishopric in central Turkey. It was an impressive complex, which included an actual hospital, a convalescent home, an orphanage, and residences for the staff (physicians, nurses, and clergy). Assistance to lepers included a program for recovery and a vocational training to reintegrate them into society. All care was rendered free of charge.
Basil's Life
Born in the region of Cappadocia (in today's Turkey) around the year 330, Basil received excellent education in Athens, together with his best friend Gregory of Nazianzus. There, the two young men committed to living a Christian life.
            Basil was drawn to a stricter model of monasticism than Gregory, but came to the conclusion that, rather than withdrawing from the world, monastic groups should work for the good of others. His sister Macrina was instrumental in bringing him to this realization.
            In spite of the decision made at the Council of Nicea, the Arian controversy was still raging, largely due to the Arian tendencies of most emperors. Gifted with an impressive clarity of logic and expression, he and Gregory successfully debated several Arian theologians and rhetoricians.
            In 371, Basil (then bishop of Caesarea) shocked the Emperor Valens's prefect Modestus with a blatant refuse to come to a compromise with the Arian doctrine. When Modestus commented that no one had ever spoken to him that way, Basil replied, "Maybe you have never had to deal with a bishop."
            Finally, after several unsuccessful attempts to banish Basil and restrict his influence, Valens visited him in person. Impressed by his preaching, he ended up donating to Basil some land for the building of the Basilias. In 373, he and sent him on a mission to Armenia.
            Although Basil died in 379, before the Council of Constantinople (381) where the doctrines of the Trinity were crystalized, he contributed tremendously to their formulation.
            His most famous writings include the Hexaemeron (nine sermons on the days of creation), Against Eunomius (a defense of the deity of Christ), and On The Holy Spirit. His Address To Young Men (originally written for his nephews) is an interesting treatise on the importance, for Christians, of studying pagan philosophy and literature. His letters provide a fascinating glimpse into both his personality and 4th-century eastern provincial life. 
Basil's Love for the Poor
            The greatest test of Basil's charitable work came in 369, when Cappadocia, which Gregory had already described, at least partially, as "a place without water, without vegetation,"[1] was hit by its most severe famine. Basil started an urgent fundraising campaign to persuade the rich to give and "to regard the use of money as a matter of stewardship, not of selfish enjoyment."[2] With their help, he created the equivalent of a system of soup kitchens to feed the poor.
            Basil's biographer Philip Rousseau describes this philanthropic work as herald of "a major social revolution … that challenged directly the hypocrisy, corruption, and uncontrolled self-interest governing, in Basil's eyes, the society in which he had to operate."[3] While the Greeks and Romans had a few institutions for the sick (such as the valetudinaria for soldiers and the Asclepian Temples), they didn't provide free services and didn't accept terminal cases.
            Basil's work constituted also an ethical revolution. Instead of considering disaster and disease as divine punishments – a common response among pagans, Jews, and Christians alike – Basil taught hi listeners to consider them as opportunities to recognize God as the ultimate giver of their wealth and to imitate Christ in sharing with those in need.
            As Gregory said in his homage after Basil's death, in Basilias, "disease is regarded in a religious light, disaster is thought a blessing, and sympathy is put to the test."[4]
            As a consequence, the poor and sick, even in their most appalling state, received their due respect as men and women made in God's image. "There is no longer before our eyes that terrible and piteous spectacle of men who are living corpses," Gregory said, "the greater part of whose limbs have mortified, driven away from their cities and homes and public places and fountains, aye, and from their own dearest ones, recognizable by their names rather than by their features… no longer the objects of hatred, instead of pity on account of their disease."[5]
            To Gregory, compared to the Great Wonders of the ancient world, the Basilias was "the most wonderful of all."[6]
---
The Story of Scripture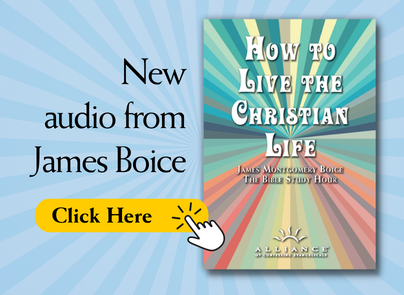 New audio from James Boice
Register for the Philadelphia Conference on Reformed Theology