Biblical Encouragement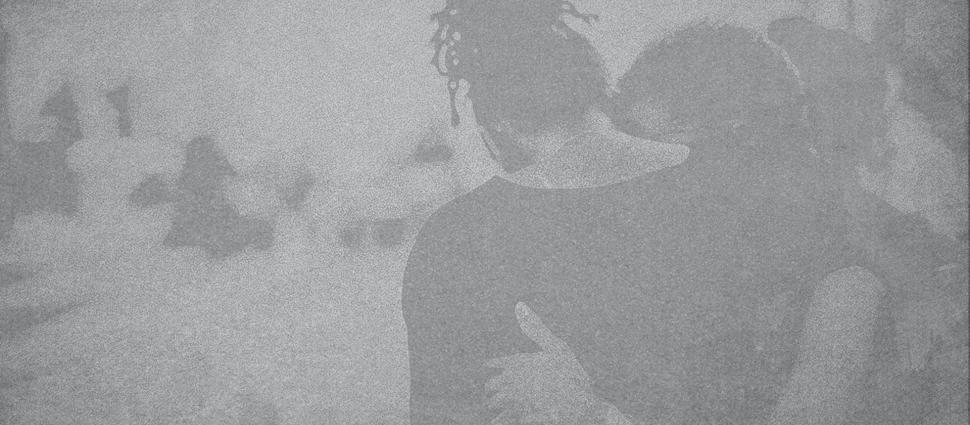 "How are you doing? Really doing? How are you handling your hard week?" she asked. Then she followed those questions up with, "Can I pray for you right now?"
Encouragement--we would recognize it anywhere. It's like a gentle push forward when we've run out of energy. It's like seeing the familiar shape of home when we've been gone far too long. It's like sitting down to a nourishing meal after a hard day's work. It's like seeing the sun after hours of pouring rain.
When someone encourages us, we stand straighter. We feel reinvigorated. We move with purpose and meaning. We are strengthened and ready for what lies ahead.
In our world, encouragement often looks like fans in the stands watching a sports game. They cheer and shout. They might say, "You've got this!" "You can do it!" "Go, go, go!" And while such statements are invigorating, they are different than the encouragement we see in the Bible. Biblical encouragement is more than just saying nice things to someone. Its purpose is deeper than boosting someone's self-esteem by telling them, "You can do it!" And it's not like an inspiring message from the coach to rally the team before the big game.
The Greek word for encourage is parakaleo. It is used in the New Testament to describe not only giving comfort to someone, but it also involves exhortation, urging, strengthening, and even appealing. It is used in passages like 1 Thessalonians 5:11, "Therefore encourage one another and build one another up, just as you are doing," 2 Corinthians 1:3-4, "Blessed be the God and Father of our Lord Jesus Christ, the Father of mercies and God of all comfort, who comforts us in all our affliction, so that we may be able to comfort those who are in any affliction, with the comfort with which we ourselves are comforted by God" and Ephesians 4:1, "I therefore, a prisoner for the Lord, urge you to walk in a manner worthy of the calling to which you have been called."
As believers, we are called to encourage one another. But what does such encouragement look like?
Four truths about biblical encouragement:
It is spiritual: Biblical encouragement is not focused on what a person is capable of within themselves, but rather in what the Spirit is doing in them. As Paul wrote to the Ephesians, "he may grant you to be strengthened with power through his Spirit in your inner being, so that Christ may dwell in your hearts through faith—that you, being rooted and grounded in love, may have strength to comprehend with all the saints what is the breadth and length and height and depth, and to know the love of Christ that surpasses knowledge, that you may be filled with all the fullness of God" (3:16-19). Such encouragement reminds the weak and weary that their source of strength and hope lies not in what they can do but what God has done for them in Christ. It is also mutual as believers encourage each other out of the overflow of the Spirit's work in them. "For I long to see you, that I may impart to you some spiritual gift to strengthen you— that is, that we may be mutually encouraged by each other's faith, both yours and mine" (Romans 1:11-12).
It is Christ centered: Encouragement reminds the sorrowful of the Man of Sorrows who knows and hears their pain. Christ knows what it is to face temptation, loss, abandonment, rejection, and fear. He came as the answer to the deepest cries of our heart. He came to live the life we could not live, die the death we deserve, and conquer sin, sorrow, suffering, and death through his resurrection from the grave. Biblical encouragement points to Christ, who he is and what he has done. He is the conquering King who even now intercedes for us to the Father. His Spirit lives within us, comforting, instructing, guiding, and transforming us. And one day, our Savior will return to wipe our tears away for good.
It builds: Paul encouraged the Thessalonians to, "enourage one another and build each other up" (1 Thessalonians 5:11). Biblical encouragement builds. A structure needs solid building materials in order to stand. It also needs a solid foundation to stand upon. When we encourage others, we need to use words that don't dissipate in the wind, that aren't meaningless or trite. Encouragement isn't about making someone feel better in the moment. It's about reminding them of solid truth. Building words treat the listener like the child of God that they are, remembering that they are image bearers and precious to God. Rather than cutting, criticizing, shaming, judging, or mocking, Biblical encouragement has, "unity of mind, sympathy, brotherly love, a tender heart, and a humble mind" (1 Peter 3:8).
It is often silent: Biblical encouragement doesn't have all the answers. It doesn't attempt to solve the mystery of someone's trial or answer the question, "Why?" It's not about advice giving. It is comfortable with grieving and lamenting, with tears and cries. It often encourages just by being present. It comforts through hugs, a hot cooked meal, or a handwritten note. It sits in the dust and ashes with the sad at heart for as long as it takes, remaining with them through the dark winter of grief.
As believers, we need biblical encouragement and we need to give it to others. May our encouragement go deeper than the cheers of a crowd and to the very heart and soul of our brothers and sisters, comforting, exhorting, and urging them forward in the truth of the gospel.
Christina Fox is a graduate of Covenant College and received her Master's in Counseling from Palm Beach Atlantic University. She serves on the national women's ministry team of the PCA and is the editor of enCourage. Christina is a conference and retreat speaker and writes for a number of Christian ministries including TGC and Ligonier. She is the author of A Heart Set Free: A Journey to Hope through the Psalms of Lament and Closer Than a Sister: How Union with Christ Helps Friendships to Flourish. You can find her at www.christinafox.com, @christinarfox and on Facebook at www.Facebook.com/ChristinaFoxAuthor.