Covenant Renewal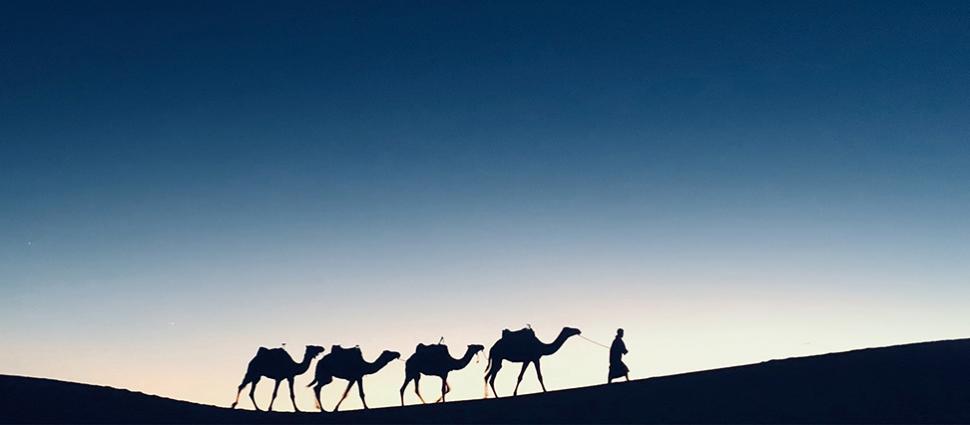 The language of 'covenant' has a much wider history in the church than merely those churches and congregations that self-identify as 'covenantal'. Some include it merely as a reflection of the contractual dimension they see in how Christians relate to God in his church. It is more than a casual arrangement; but one that entails conscious, self-sacrificing commitment. In other churches, a similar idea is there; but in a way that picks up more overtly on the Bible's use of 'covenant' and 'covenant renewal' in the history of God's dealings with his people.
John Wesley began to teach the idea of covenant renewal to the Methodist movement in 1753 with a view to encouraging Christians to towards spiritual discipline and consistency of life. Two years later he introduced it more formally as a special service built into the church calendar. Over the years other churches, Baptist, Congregational as well as Presbyterian, have seen a place for it – often on the first Sunday of the new year, with a view to encouraging deeper devotion to God.
It was the Puritan, Richard Alleine's work, A Vindication of Godliness in the greater Strictness and Spirituality of It (1663) that inspired Wesley to take this initiative. As the title suggests, Alleine, in true Puritan fashion, was eager to encourage professing Christians towards the kind of devotion to Christ that was more than mere profession. He was fully aware of God's absolute sovereignty in salvation; but did not see this as somehow taking away from a Christian's duty before God to live out their new life in Christ. This was entirely in line with the apostle's exhortation, 'Work out your own salvation with fear and trembling, for it is God who works within you to will and to act according to his good purpose' (Php 2.12-13). There is nothing casual about Christian living.
Those churches that have included a covenant renewal service in their church calendar often include, not only appropriate prayers of devotion in response to God's covenant commitment to his people; but also renewal of vows on the part of the congregation. The simple exercise of publicly articulating a fresh devotion to God has its own way of refocusing and reinforcing our desire to truly live as the people of God – in community as much as individually.
Recently I came across the liturgy for such a service used by a prominent Presbyterian Church in Scotland. (Scottish Presbyterianism has had a long history of covenanting, especially in the 17th Century.) Some of the elements of this service are worth sharing – even as a glimpse of what we can so easily forget.
Prayer of Confession: O God our Father, you have set before us the way of life in your beloved Son. We confess with shame our slowness to learn from him and our reluctance to follow him. You have spoken and called, and we have not listened.  Your beauty has shone forth and we have been blind; you have stretched out your hands to us through the needs of others, and we have passed by. We have taken great benefits, but given little thanks.  We have been unworthy of your changeless love. Have mercy Lord, and forgive us.
                Forgive us for the poverty of our worship, the formality and selfishness of our prayers, our inconstancy and our unbelief. Forgive us for the ways in which we have neglected fellowship and misused the means of grace. Forgive us for our hesitating witness to our Saviour, and for our false pretences and our wilful ignorance of your ways.
                We have wasted our time and misused our gifts; we have excused our wrong-doing and evaded our responsibilities. Forgive us that we have been unwilling to overcome evil with good, and that we have avoided the cross.
Forgive us that so little of your love has reached others through us.  We have cherished the things that divide us from others and have made it hard for them to live with us. We have been thoughtless in our judgements, hasty in our condemnation, grudging in our forgiveness.
                Have mercy upon us, Lord, if we have made no effort in fellowship, kept grievances in our hearts, refused to seek reconciliation, been eager to believe the worst about others and slow to seek their redemption.
Have mercy upon me, O God, according to your unfailing love; according to your great compassion blot out my transgression. Wash away all my iniquity, and cleanse me from my sin. Create in me a pure heart, O God, and renew a steadfast spirit within me. 
Prayer of Consecration: O Lord God, Holy Father, who has called us through Christ to belong to this gracious covenant, we take upon ourselves with joy the yoke of obedience, and engage ourselves, for love of Christ, to seek and do your perfect will.  We are no longer our own, but yours.
 The Covenant: I AM NO LONGER MY OWN, BUT YOURS. 

PUT ME TO WHAT YOU WILL,

PLACE ME WITH WHOM YOU WILL.

PUT ME TO DOING, PUT ME TO SUFFERING;

LET ME BE EMPLOYED FOR YOU OR LAID ASIDE FOR YOU, EXALTED FOR YOU OR BROUGHT LOW FOR YOU.

LET ME BE FULL, LET ME BE EMPTY;

LET ME HAVE ALL THINGS, LET ME HAVE NOTHING. 

I FREELY AND HEARTILY YIELD ALL THINGS TO YOUR PLEASURE AND DISPOSAL.

AND NOW, O GLORIOUS AND BLESSED GOD, FATHER, SON AND HOLY SPIRIT:

YOU ARE MINE AND I AM YOURS. MAY IT BE SO! 

AND MAY THE COVENANT WHICH I HAVE MADE HERE ON EARTH BE CONFIRMED IN HEAVEN.   AMEN.
There was good reason in Old Testament times – in the days of Moses, Joshua and Nehemiah especially – for God to call his people to renew their devotion to the covenant he himself had established with them. They so frequently forgot God and drifted in their devotion to him. So for God's people through the ages – not least in Reformed churches. The line between monergism and practical fatalism is a fine one. We fail to appreciate the depth of our own spiritual laziness and indifference to the things that matter most. Since this is true, even if the churches we attend do not have such spiritual exercises built into their ecclesiastical year, there is much to be learned from the principle as well as from the various examples of the practice.
The Story of Scripture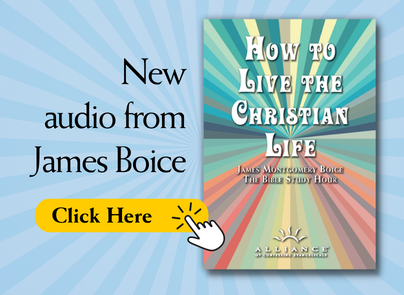 New audio from James Boice
Register for the Philadelphia Conference on Reformed Theology