Deacons: The Office & How to Decide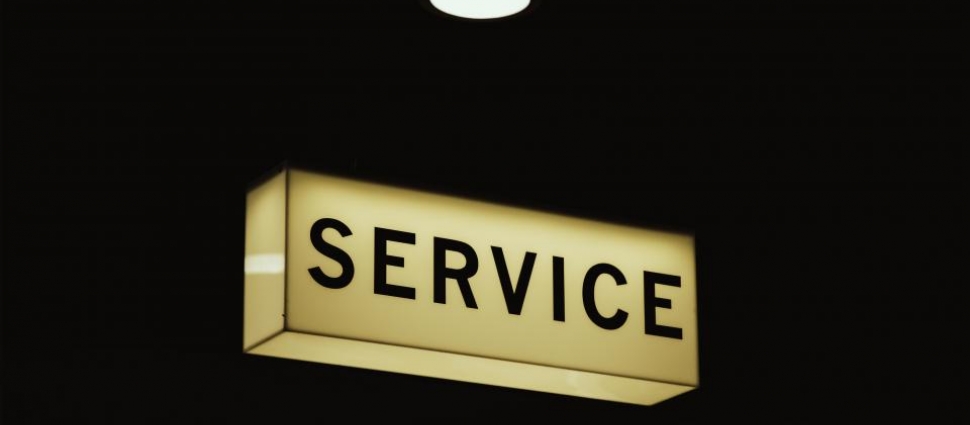 The office of deacon is an important one. In one sense the deacon or servant is not distinctive. Christ described himself as a servant in Mark 10:45 saying, "For even the Son of Man did not come to be served, but to serve, and to give His life a ransom for many." The word serve is the verb form of the noun. Followers of Christ must also serve. Paul describes himself and other ministers as servants (Ephesians 3:7, 6:21). Even the magistrate is a deacon of God (Romans 13:4). The role of servant is, shall we say, all encompassing.
However, the Lord gifted his church with gifted people. Again, this does not nullify the obligation enjoined on all believers to carry out their God given responsibilities. For example, all people are to give joyfully (II Corinthians 8:6-7) but some people have the gift of giving (Romans 12:8). Those not given to contribution should not withhold saying they simply aren't gifted in that area. They must give. But the one gifted should exercise his gift liberally. Thus, all who belong to Christ are servants. But there is also the office of servant (deacon) with its accompanying gifts.
This is an important office given to the church and Paul takes care to describe the one who feels led to seek it. I simply want to look at some of the things Paul says about the one who might occupy that office in the church.
First Timothy chapter three and verses eight and nine contain five descriptions that either qualify or disqualify a person from serving as a deacon. First, a potential deacon must be dignified or worthy of respect. Their character must be stamped with virtue. It is a mistake when a church asks a lazy member to fill the role of deacon in order to motivate more participation! This is laughable but it sadly happens. The potential deacon must be an upright individual. Let me put it another way, if we were voting on a potential deacon we might ask ourselves a simple question, what sort of person am I voting for?
However, the second description seems a bit odd. Who would ever put a double tongued person up for election? But then it hits us. Paul is not asking us to simply check boxes. He is asking us to examine character. So, in asking us if the person is double tongued he is asking a simple question, can you trust this person? Or will this person leave your home after a visit and begin to talk about your needs with others who have no business knowing?
The third description would be even more perplexing if Paul were simply asking us to check boxes. "Is this person addicted too much wine?" is a good question but one that any one of us would immediately find disqualifying at least for the time being! But again, Paul is asking us to think a little deeper. He is asking us to ask ourselves another question, is this person reliable? Imagine hiring an addict to do some work on your house in order to help him out. Would you pay him before the job was finished? Likely not, because you know he would not be reliable with money in hand!
The fourth description is equally interesting if not surprising. Who would elect a person greedy for dishonest gain? The purse strings are as close to the work of the deacon as you might get. If the disciples knew that Judas was a thief would they have hired him? Of course not! So, what is another question we must ask about a potential office bearer? What motivates this person? Is this person driven by money, possessions, social standing? What appears to be the driving force of life?
The final description moves us back toward the first description, "They must hold the mystery of the faith with a clear conscience." Here we are reminded of wedding vows. Do you have this man or women to have and to hold from this day forward? The potential deacon is being asked, to what are you devoted from this day forward? Is it the Gospel of Jesus Christ or something else?
Can these questions be answered? Of course. But how? Paul said to let them first be tested. Jonathan Edwards once said that sundials only work in the sun. Thus, put the sundial in the sun! The principle can be applied to deacons. You will only be able to answer these questions if you see these people live in the context of the church. Then, and only then, will you be able to answer these vital questions regarding those who would seek the office of deacon.
Jeffrey A Stivason (Ph.D. Westminster Theological Seminary) is pastor of Grace Reformed Presbyterian Church in Gibsonia, PA. He is also Professor of New Testament Studies at the Reformed Presbyterian Theological Seminary in Pittsburgh, PA. Jeff is also an online instructor for Westminster Theological Seminary, Philadelphia, PA. He is the author of From Inscrutability to Concursus (P&R), he has contributed to The Jonathan Edwards Encyclopedia (Eerdmans) and has published academic articles and book reviews in various journals. Jeff is the Senior Editor of Place for Truth (placefortruth.org) an online magazine for the Alliance of Confessing Evangelicals.