From Gardens to Shoes – Being a Father During the Reformation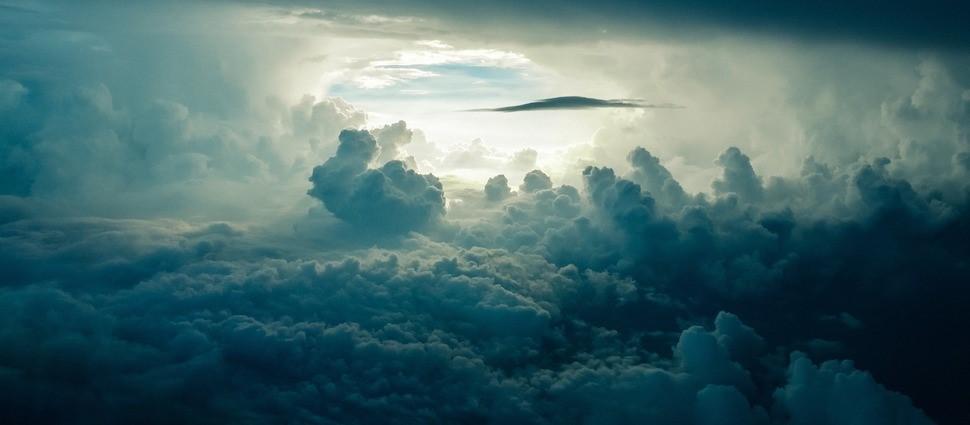 In occasion of Father's Day, I diverge from the usual mini-bios to peek into the lives of some fathers who lived during the Reformation, with all the struggles and joys this task embraced.
Busy Homes
            Moving from the peaceful, regimented, and purely male environment of a monastery to a loud household full of children was not always easy, especially since families tended to gather in a communal place, with very little sense of privacy. John Knox, the Thundering Scot "who neither flattered nor feared any flesh," admitted that his "domestic charge," with its "daily troubles," was "the more fearful" because he had "not been accustomed"[1] to it. In spite of his reputation as fiery prophet, he was apparently a gentle father, so much that he could hardly stand his children's tears when he had to correct them (as he confessed in one of his audiences with Mary Tudor).
            On the other hand, the experience gained in a monastery carried some benefits. It was there that Martin Luther learned to sew his own clothes, a skill his wife Katherine must have appreciated – except for the time when he cut up a pair of his son's pants to make patches for his own.
            Family life was busy even for those who didn't have children. As pastors, the Reformers hosted many visitors and students and ended up with large and noisy households. Isaac, one of the children in Peter Martyr Vermigli's home, cried so much that John Jewel, bishop of Salisbury, couldn't get his crying out of his ears. "I fancy I can hear him bawling even here,"[2] he said after returning to England.
            Eventually, Vermigli had three children from his second wife Caterina Merenda, but the first two (Eliperius and Gerodora) died in infancy. He never saw the third one, a girl, who was born soon after his death. She was called Vermiglia, and continued to live in Zurich, where she married and become a mother of thirteen.
Tender Fathers
            The Reformers loved and appreciated their children. Martin Luther loved to observe his children and was particularly impressed by their ability to be cheerful and respectful at the same time - something that, in his view, adults find difficult to do. He thought the family was the best place to practice Christian virtues. He learned more about love and self-discipline in his home than he ever did in the monastery.
            He was also a tender father, with a witty and childlike spirit that made him feel perfectly at home with children, as is evident in a charming letter he wrote his four-year old son Hans from the Coburg Castle. "I know a pretty, lovely, pleasant garden where many children go; they wear golden coats and gather nice apples, pears, cherries, and plums from under the trees; they sing, jump, and are merry. They also have pretty little horses with golden bridles and silver saddles." He was, of course, planning to take Hans there, if only the child would "study diligently, pray well, and be pious."[3]
            Besides writing letters, Luther remembered his children during his travels by buying little presents. Or at least he tried. Sometimes, he just couldn't make it. "I can't find any suitable presents for the children in this town," he once wrote Katherine, "although it is the annual fair. See if you can dig up something at home for me to give them"[4] (an expedient busy parents have apparently used for centuries).
            A visitor once observed with surprise the German Reformer Philip Melanchton rocking a cradle with one hand while holding a book with the other. According to his friend Joachim Camerarius, Melanchton often played on the floor with his children, told them stories, and tested them with puzzles.
            He was also a loving grandfather, enjoying his grandchildren's visits and lamenting at their departure. When his daughter Anna died at only 25 years of age, he took her four children into his home and spoke of them proudly in his lectures.
Practical teachings
            Besides biblical and humanistic studies, the Reformers taught their children general wisdom and practical skills. Fulvio Pellegrino Morato, father of the Protestant poetess Olympia Morata, wrote a lengthy letter of advice, instructing her how to speak in public, using "the lips as the reins of the voice, sometimes lowering it, sometimes raising it, and adding splendor and melodiousness before it leaves the concavity of the palate."[5] Treasuring his instructions, she gave many orations at the court of the Duke of Este, in Ferrara, Italy, earning much acclaim until she was permanently dismissed and moved to Germany.
            Heinrich Bullinger, a meticulous theologian who fathered eleven children and adopted others, devoted four chapters of his The Christian State of Matrimony on child-rearing. His suggestions included the importance of breast-feeding, tips on how to teach a child to speak, and the value of a higher education (either in humanistic studies or in a trade).
            A surviving letter to his oldest son Heinrich who had moved to Strasbourg could have been written by any father concerned about expenses: "Your mother makes big eyes when you already speak of needing another pair of shoes for the winter. It is hardly fifteen weeks since you left us, when you took three pairs with you, the red, the gray, and black. At this rate, you will need six pairs a year. I have more than enough with two. Do not let your shoes go to pieces, but get them mended on time."
            Eventually, Heinrich Jr. became a pastor, fulfilling his father's aspiration. We don't know how many shoes he bought each year.
            Many things change over time, but the love of fathers for their children stays the same, and the Protestant Reformers were no exception. Happy Father's Day!
---