Happy Birthday, Calvin!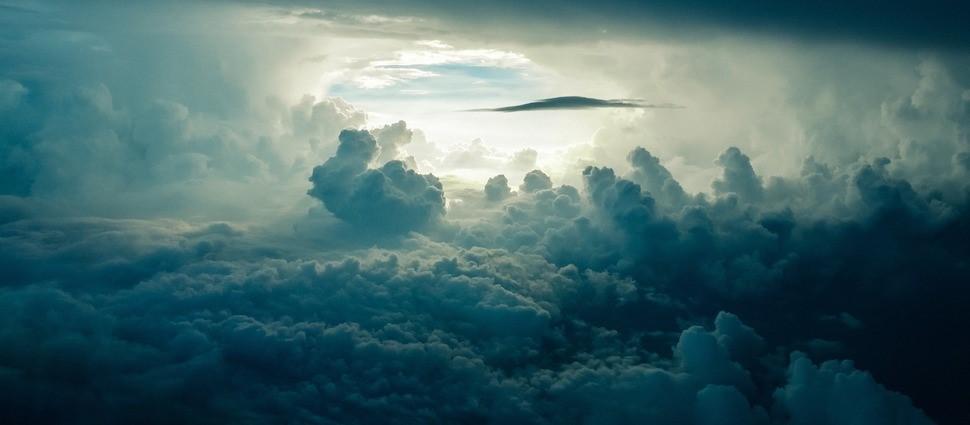 Happy birthday, John Calvin! It's been 508 years since you were born in your beloved France. How should we celebrate? If you were here, would you join us?
The Enjoyment of God's Gifts
            He would probably disapprove extensive celebrations, and especially frown at mugs or T-shirts donning his face. After all, when he died in 1564, he specifically requested to be buried in an unmarked grave.
            He would not, however, refuse a good celebration with friends. Birthday parties are an age-old custom that, in his view, shouldn't be condemned, providing the celebrants "keep the right end in view; namely, that of giving thanks unto God by whom they were created and brought up, and whom they have found, in innumerable ways, to be a beneficent Father. But such is the depravity of the world, that it greatly distorts those things which formerly were honestly instituted by their fathers, into contrary corruptions. Thus, by a vicious practice, it has become common for nearly all to abandon themselves to luxury and wantonness on their birthday. In short, they keep up the memory of God, as the Author of their life, in such a manner as if it were their set purpose to forget Him."[1]
            So let's raise our cups in honor of John Calvin, thanking God for the role he played in the Reformation, for his care for the reforming church, for the substantial number of clear and thorough writings he has left behind, and for his biblical instructions on the reorganization of the church.
            But wait, should our cups be filled with wine? Bien sûr! Calvin believed that wine, as many other good things in life, was a gift of God to be received with gratefulness, in moderation. "God not only provides for men's necessity," he wrote, "and bestows upon them as much as is sufficient for the ordinary purposes of life, but that in his goodness he deals still more bountifully with them by cheering their hearts with wine and oil. Nature would certainly be satisfied with water to drink; and therefore the addition of wine is owing to God's superabundant liberality."[2]
Christian Liberty
            This view was part of his persuasion on Christian liberty – the conviction that, in matters which are not mentioned in the Bible, men can act according to their own personal conscience and in wisdom. To Calvin, this liberty was "a matter of primary necessity, one without the knowledge of which the conscience can scarcely attempt anything without hesitation." It was particularly important at a time when the church (like the Pharisees of old) had erected a colossal array of rules and regulations in addition to the Biblical commandments, as a preventative measure against sin.
            Calvin was only a young student in 1521, when Martin Luther wrote his treatise The Freedom of the Christian, and in 1522, when Ulrich Zwingli shocked the church by eating sausages during Lent and publicly defending this action in a sermon. Later, the Frenchman embraced the same doctrine and explained it in all clarity in his Institutes of the Christian Religion, published first in 1536. It was his first work after his adhesion to Lutheran doctrines in 1533 and his consequent voluntary exile from France.
            While defending Christian liberty, however, Calvin warned against excesses: "Certainly ivory and gold, and riches, are the good creatures of God, permitted, nay, destined, by divine providence for the use of man; nor was it ever forbidden to laugh, or to be full, or to add new to old and hereditary possessions, or to be delighted with music, or to drink wine. This is true, but when the means are supplied to roll and wallow in luxury, to intoxicate the mind and soul with present and be always hunting after new pleasures, is very far from a legitimate use of the gifts of God."[3]
Laughter and Relaxation
            If we had a party for Calvin and he could join us, we know he would enjoy good food, wine, and hopefully our company. We could take him on a short trip, especially out of town, to relax as he used to do with his friends. He might even appreciate a good movie, since he didn't object to stage plays – as long as men didn't play women's roles (something that his successor and playwright Theodore Beza instead allowed).
            Calvin might join us in a game of horseshoe (similar to the medieval "quoits," which he apparently played with friends) or even billiard (similar to his "clef"). He might also enjoy bowling, one of Luther's favorite pastimes.
            There is, however, a limit to the entertainments. We might not be able to take him dancing, an activity which was forbidden in Geneva even before his first arrival in 1536, and which he personally attacked in a later sermon as "a kind of lewdness."[4] On the other hand, his objections were based on the sexual nature of dances, and I know a man at my church who might convince even Calvin to try some fun, innocent steps.
            Calvin's reputation as an inveterate killjoy is partially due to the fact that most of his letters reflect the hardships of his life. Banished from Geneva in 1538, he returned begrudgingly and out of a sense of duty to Christ in 1541, when the Geneva council admitted they needed his help. Besides his personal sorrows (his only son Jacques died in 1542, twenty-two days after a premature birth, and his wife Idelette seven years later), Calvin felt anguished over the state of the emerging Protestant church, which was plagued by external persecutions and internal divisions.
            His health was also very poor, and most of his treatments sounded worse than the ailments. "All in all," says his biographer Herman Selderhuis, "it is a wonder that he reached the age of fifty-five with such a frail body."[5]
            That's why we are often surprised to find any mentions of laughter in his letters. He had a keen sense of humor, but it was mostly intellectual (as in his satirical Treatise on Relics). "Of course, there was never any such thing as a Calvin who rolled on the floor with laughter," wrote Selderhuis. "Besides, Calvin's frail body would only have given him shooting pains if he laughed that hard."[6]
            Still, he enjoyed a good laugh with his friends. Once, when a painful cough forced him to miss a visit to a good friend who had just had a new baby, he excused himself: "I am sorry that I cannot be with you for at least a half of a day, to laugh with you, while we wait for a smile from the little infant, under the penalty of bearing with his cries and tears."
            Today, a baby's smile is attributed to intestinal gas. Leave it to Calvin to interpret it as "the first note, sounded as the key-note, at the beginning of this life — the earnest of a better, that we may smile from the heart when we shall be about to depart from it."[7]
             We don't know if Calvin smiled before he left this world on May 27, 1564, but it's quite likely that he did, since his letters are filled with blissful yearnings for heaven, where we will find life's "full enjoyment."[8]
---
The Story of Scripture
2023 Annual Report
Register for the Philadelphia Conference on Reformed Theology