Horace Underwood – Korea's "Bundle of Fire"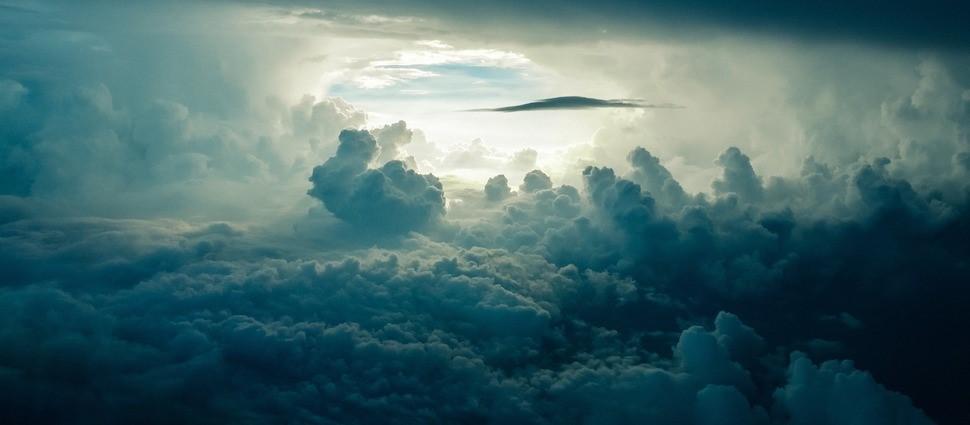 As we watch news of North Korea and pray for that gospel-deprived country, it might be encouraging to remember the rapidity and intensity with which Christianity spread within the still undivided Korea in just a few decades.
            One of the most influential missionaries in Korea was Horace Grant Underwood. Born in London on July 19, 1859, fourth of six children, he was orphaned of his mother Elizabeth when he was six. His father John continued to raise his children in the Christian faith. When Horace was 12, John moved the family to the United States for financial reasons.
            Horace graduated from New York University with a bachelor of arts and entered the Dutch Reformed (now New Brunswick) Theological Seminary at New Brunswick, New Jersey, where he began to study medicine with a vision of becoming a missionary to India.
            He heard about the need in Korea, where about 13 million people had not heard the gospel. There had been a few missionaries there. The first ones, in the 18th century, were Koreans who had learned about Christ from Jesuit missionaries in China. They were however tortured and killed by the Korean government (particularly during the Sinyu Persecution of 1801).
            Few foreign missionaries were able to enter Korea, because the government was leery of foreigners in general (Korea was known as the "Hermit Country"), and those who arrived intentionally and without an exceptional reason were killed. In 1884, an American missionary, Robert Samuel Maclay, visited Korea from Japan (where he had been serving), and obtained the king's permission to start a school and a hospital. He was then able to invite other missionaries: William Scranton with his mother Mary (the first foreign woman missionary to Korea), and Henry Appenzeller with his wife Ella. They stayed, while Maclay returned to the States.
Underwood in Korea
            At first, Underwood tried to encourage other people to go to Korea. He was impressed by the need, but his vision was still India. Finally, when no one answered the call, he persuaded his church's Board of Missions (of the Northern Presbyterian Church in the USA) to send him. He arrived in Incheon, Korea, in 1885. He was 26 years old.   
            Initially, he worked as a pharmacist at the Royal Hospital, Che Jung Won (Universal Helpfulness). In March 1886, when a school of medicine was started, he began teaching English, physics, and chemistry. He also taught English at home as a way of getting to know the people and evangelizing on a friendly basis. It was through this avenue that he met his first convert, Mr. No, who read both gospels of Mark and Luke overnight and came back the next day excited about the gospel.
            As soon as he mustered the Korean language, Underwood took on the habit of sitting under a tree next to the busy streets of the city where he read books to attract attention. When someone approached him, he would explain what he was reading and, eventually, the gospel. He did the same in other parts of the country. In the spring of 1889, he took a similar trip with his newly-wed wife Lilias, a medical doctor. That trip was their honeymoon.
            While focusing on the preaching the gospel, Underwood also built a home and school for orphan boys with a vision of establishing future leaders in society (in 1905, the school became the John D. Wells Academy for Christian Workers). He also established a seminary, a Bible college, the Christian Union College (still one of the top research universities in Korea), and the Korean Tract Society.
Using the Language of the People
            He saw an urgent need for a better translation of the Bible into Korean. The current Korean New Testament, by missionaries John Ross and John McIntyre, included too many Chinese characters and was not easily understood. To this purpose, he formed a Permanent Executive Bible Committee, which he chaired. As a result, an accurate translation of the New Testament using everyday Korean was published in 1906, and a similar translation of the Old Testament in 1911. He also personally translated a hymn book.
            This was a major accomplishment, not only for the spreading of the gospel, but for the advancement of literacy in the country, since until then the majority of Korean books had been written in a more elitist form of Korean, which excluded most of the population. Even Underwood's Bible classes were a means of democratizing education for all, because they were open to all classes of people, including women.
            This immersion in the Korean language made him aware of the need for a Korean dictionary and grammar, which he and others developed. This helped missionaries to learn Korean and Koreans to learn both English and their own everyday language, which was elevated to a literary level.
Self-Governing, Self-Propagating, Self-Supporting Churches
            While on furlough in 1892, he pleaded with Presbyterian churches to send more missionaries. This resulted in a new flow of missionaries from both the Northern and Southern Presbyterian Churches. These two denominations, which had their differences in the States, learned to unite for the sake of the spreading of the gospel in Korea. In 1905, under Underwood's influence, all missionaries in Korea agreed to establish a united Korean church, but the initiative was opposed by their mission boards.
            By 1908, after twenty-three years of missionary work, Underwood saw an enormous increase of number of converts in Korea (up to 100,000). It was then that he published The Call of Korea, with an explanation of the need for more missionaries and of the duties and challenges related to this calling.
            In this book, he promoted a system he had tried and proven, as explained in John L. Nevius's Methods of Mission Work, which aimed at creating churches that are self-governing, self-supporting, and self-propagating (instead of depending on foreign missionaries). In other words, Korean converts were to be trained so they could create and maintain Korean churches.
Underwood's Legacy
            In January 1916, a stubborn illness forced Underwood to return to the States, where he continued to write letters as he tried to recuperate. He died on October 12, 1916. Initially, his body was laid in North Bergen, New Jersey, next to his father and brother. In 1999, however, it was sent on to Seoul to be buried next to his wife (d. 1921) and their only son Horace (d. 1951).
            Underwood's students called him "Pul Tongari," "bundle of fire." His grandson, Professor Horace Grant Underwood of Yonsei University, described him as a "Pal-bang-mi-in" (a Can-do-everything man). His life was celebrated in several books, including a biography by his wife, entitled Underwood of Korea.
            Today, just over a century after Underwood's death, the percentage of South-Korean Christians (both Protestant and Catholic) is 26.6 percent of the population. That's much higher than the 15.5 percent of Buddhists. Most of the population is not affiliated with any religion. According to Dr. Julius Kim, Dean of Students and Professor of Practical Theology at Westminster Seminary in California, a medium-size Protestant church in Seoul, Korea, has around 25,000 members.[1]
            The same used to be true of North Korea, but most of its Christian population fled to the south after the division in 1945. According to the website Open Doors USA, North Korea has held the highest rate of religious persecution in the world[2].
            But things might be changing, and recent negotiations have sparked some hope that the condition of North Korean Christians may improve.