John Bunyan: Pilgrim's Piety - Bunyan's Practical Christology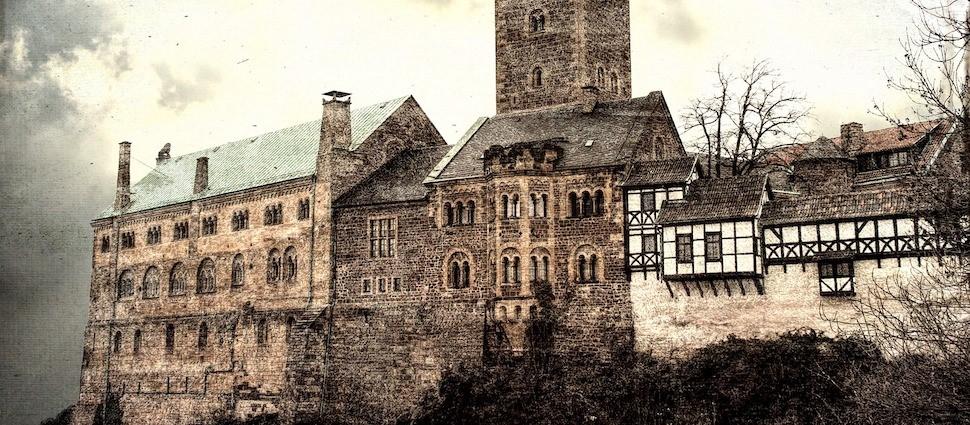 For over three centuries Christians have delighted in Pilgrim's Progress, the spiritual allegory of the journey of Christian from the City of Destruction to the Celestial City.  This literary work has become a classic in the truest sense, treasured both for its literary qualities and its spiritual insight.  Bunyan's readers are quite familiar with Christian, who entered the way to eternal life at the wicket gate (which is a type of Christ) and came to the Cross where his burden fell off.  When he finally arrived at the city's gate, Christian again encountered Christ, although figuratively, in the water of the river of life and in the leaves and fruit of the healing trees which grew along the river.  But the Dreamer from Bedford understood that in the normal Christian life, Christ is encountered not just at the beginning or at the end of one's journey, but all along the way to the Celestial City. 
      Although Christian is the protagonist of Bunyan's allegory, Christ is undoubtedly the central figure.  Jesus is not only the Wicket Gate, but He is the Lord of the Hill, who was the topic of Christian's discussion with the Virtues at Interpreter's House, and He had preceded Christian and Faithful through Vanity Fair.  In fact, Christ is referred to more than eighty times in the work.
      Yet for many contemporary Christians, this continual encounter with Jesus is not in line with what is propounded as the normal Christian life.  Certainly today's Christian pilgrims enter their spiritual journey at the wicket gate and have their burden roll away at Christ's cross, but because of a deafening silence in many contemporary sermons and teaching regarding Christ's work on behalf of the believer after conversion, rarely do Christians seem to see a need to encounter Christ again until the Celestial City. However, for Bunyan, Christ has a central place in the believer's relationship with God between the cross and the river, and this forms an important part of his view of Puritan piety; and for us, it can help shape our own personal spiritual life.
      Bunyan is able to help us in our sanctification today because he was well-versed in the biblical teachings of how believers receive Christ's benefits.  He saw these benefits coming to us through the exercise of the Lord's offices.  In several of his writings Bunyan focused on the tremendous benefits that accrue to us from Christ's intercessory work in His offices of prophet, priest, and king. 
      But Bunyan saw Scripture presenting Christ in a fourth office, that of Advocate.  Christ's office as an advocate for believers before the Father is set out in Bunyan's writing, The Work of Jesus Christ as an Advocate, where he exegetes I John 2:1, "If any man sin, we have an advocate with the Father, Jesus Christ the righteous."  Bunyan works from two suppositions:  that everyone in Christ sins while in the world, and that Jesus Christ is an advocate for those sinners.  One of Christ's duties in this office is to function as an attorney, or advocate, pleading the cases of the children of God before the Father, the righteous judge.  These defendants have transgressed the divine law and are open to accusation by Satan, and as such are unfit and unqualified to represent themselves.
      Bunyan placed great significance on this office of Christ, even though it is mentioned infrequently in Scripture and goes unappreciated by many Christians today.  Indeed, he admits that this office of Christ "is not much mentioned in the Word, and because it is no oftener made mention of, therefore perhaps it is that some Christians do so lightly pass it over."  And yet, it is not without significance.  "On the contrary," asserts Bunyan, "the rarity of the thing should make it the more admirable...."
      If we read broadly in Bunyan's corpus with an eye towards how the tinker from Bedford presents Christ and His benefits to us today, we will no doubt be richly rewarded.  And if we find ourselves burdened by our sins in this world, Bunyan's pastoral counsel is, "Look, then, to Jesus, if thou hast sinned; to Jesus, as an Advocate pleading with the Father for thee.  Look to nothing else; for he can tell how, and that by himself, to deliver thee; yea, and will do it in a way of justice, which is a wonder; and to the shame of Satan, which will be his glory; and also to thy complete deliverance, which will be their comfort and salvation."
James Rich is the Assistant Pastor at Covenant Presbyterian Church (PCA) in Harleysville, PA, and holds a Ph.D. in Church History from Westminster Theological Seminary in Philadelphia. He taught high school history and Bible and has served as an adjunct faculty member at the college and seminary level.