No Little Women: Know What We've Got Before She's Gone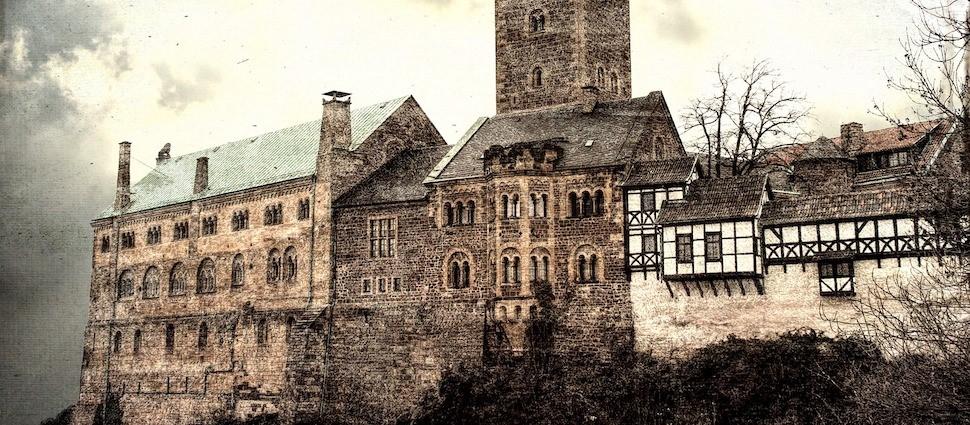 Jennifer Marie, my dear wife, died on the fourteenth of September last year.[1]  She was thirty-eight.  We had barely made it to our eighteenth wedding celebration the month before.  Our four young covenant children prepared and served us a special meal that she could eat.  We dined together beneath our backyard jasmine bushes that blessed us with a sparse but surprising second bloom out of season (they are presently beginning their annual bud and I won't cut back their branchy girth until their flowers have all fallen as Jennifer always insisted).  While we reminisced, left unspoken was whether we would have more of these anniversary meals.

It will be nineteen years on the fourteenth of this month that my lovely late-wife said, "yes".  She tried to lift me off my knee but I refused and eagerly slipped a humble diamond pledge onto the ring finger of her exquisite left hand.  I always marveled over her perfect hands and the way her stately fingers maneuvered the board game pieces we'd use to steal time while courting with her unstated feminine finesse.

Indeed, woman has a God-given way about her that is self-evident.  Her gender's distinctions, with myriad superior subtleties, are of no little significance.

Females are unmistakably and wonderfully not masculine. They exude more feeling in a manner that feels like more.  They smell different.  They sound different. They move differently.  They look unique and look at things uniquely.  Their ears and hearts have nuanced sensitivities that round out their coarser counterparts.  They touch us, both men and fellow-women, with a distinctive instinct that is meaningfully softer and smoother. 

Even when my wife's glory was taken from her head, which her skin-and-bones earthly house could no longer lift from her pillow, her beautiful woman-ness was breathtaking and I never loved nor longed for her more. 

In mother's absence, while father can cover with things like changing diapers, tending to scraped knees, and bringing relief to fevered heads and sick tummies of young sons while having "the talk" and helping to shop for unmentionables for pre- and teenage daughters, he's just not the same as Mommy—and even though Daddy always helped with such things it's not the same without Mommy.  Her presence, even posthumously, is always weighty and always felt.

Only woman can be mother.  Only female can be wife.  Her nature is so naturally hers that both the Hebrew and Greek words in the Bible for "wife" are interchangeably "woman" and only discernable by context.

In 2 Samuel 1:26, David cried out over his loss of Jonathan to death with these gripping words: "...thy love to me was wonderful, passing the love of women." Their friendship was so remarkable that he could only adequately describe it by figurative comparison to the special love women alone can provide men.

It is abnormal for men, as effeminate as many are today, to actually be feminine, and frankly, impossible.  What woman has inside her can only be cheaply imitated by a man to another man.  She alone can shine as female from within.  Only Hannah can cry and sing over motherhood.  Only Abigail can slow down David and make him marvel at her delicate influence.

I always adored my wife—mind and body, and I always told her so.  She was my woman.  Yet there is something about losing one's helpmeet that offers a pregnant perspective on the largeness of womanhood's value.

After my children and I buried their mother last September and did our best to get our family affairs in order in October we took November off and went on a healing sabbatical retreat.  In December, after crawling back up to the pulpit without my Jennifer's helpful presence in her pew, I opened to our morning service's Old Testament readings.  It was a profoundly providential selection for that moment, somewhere among verses eighteen and twenty-five of Genesis chapter two. 

After reading, I encouraged our women to not be afraid to be women—not only are they equal to men in value, but their gender is inherently and indispensably priceless.  I told them that whether or not they are married or have children they are our revered spiritual sisters, daughters, and mothers.[2]  I lamented how, in this day of feminism and gender politics, I feared woman would lose her preciously God-given and ordained identity and that we as humanity and we the church won't have known what we had to help us until she was gone.
Grant Van Leuven has been feeding the flock at the Puritan Evangelical Church of America in San Diego, CA, since 2010.  A widower, he is the adoring father of his four covenant children: Rachel, Olivia, Abraham, and Isaac.  He earned his M.Div. at the Reformed Presbyterian Theological Seminary in Pittsburgh, PA.
---
[1] In honor of the author's wife of eighteen years and mother of their four covenant children, Jennifer Marie (Hovey) Van Leuven: June 13, 1978 – September 14, 2016.