The Old Man Crucified: Putting Off & Putting On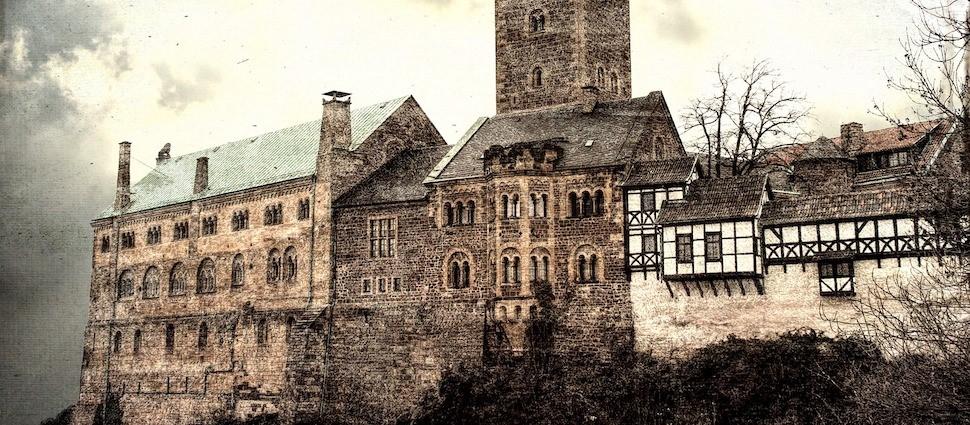 The terms old and new are like the terms high and low, tall and short and big and little; they are relative terms; we know what they mean as they are used in relation to a fixed measurable standard. I am short in relation to some people, tall in relation to others. When the term old man or old self (depending on one's English translation) is used by the apostle Paul (Rom. 6:6; Eph. 4:22; Col. 3:9) he uses it in relation to the regenerated or born-again person; the person given spiritual re-birth by the Holy Spirit. The born-again person has been made new, they have been made a new creation by God (2Cor. 5:17) and now are commanded and enabled to reject sin which is identified with the old person. By the very nature of the case it alerts us to, among other things, our salvation's personally progressive character.
            Not long ago I read on a Christian web site a short essay on how the Bible teaches that salvation is not a process, but the result of a decision in a moment of time. Of course, there are Scriptural passages that teach this point. The problem is that Scripture also teaches very clearly that salvation is a continuous work by God in which he changes a sinner to be more and more conformed to the image of his Son. Furthermore, salvation is not merely a historically progressive work in the lives of individual Christians, but thereby also in the entire Church to which all true Christians are united, and in which they are to "work out their salvation" (Phil 2:12). This historical work by God of saving his covenant people is not merely confined to one generation of Christians but every generation in history. Moreover, God is not only saving a corporate community called the Church but also his entire cosmos from sin (God's creation received a covenant sign before God's people, cf. Gen. 9 & 17), and this means that time and space (created realities) are objects of God's rescue from sin. The idea, then, that salvation in the biblical sense is not to be considered in any way a process is categorically, and clearly contrary to the Bible and, frankly, a dangerous belief; it denies key aspects to our salvation from sin and therefore the Christian life.
Let the record show: According to the Old and New Testament, salvation from sin is both a definitive act by God and a process applied by God; it progresses in and through God's created order to, in, through and even by God's covenant people and therefore to, in, through and by individual Christians. Yet, this is only because of and by the power and presence of God's Holy Spirit in and with the individual Christian as they participate in and with God's covenant people, the Church.
            Among other things, this means that those being saved from sin in and through the time/space realm created, sustained and saved by God are commanded to work out their salvation with fear and trembling for it is God who is at work in them both to will and work for his good pleasure (Phil. 2:12-13). God has raised many sinners from the spiritual dead, giving them new life, a different life from their old way of living, and thereby he has given every individual Christian, and his corporate body, the Church, powers that are exclusive to this new life (Rom. 6:1-14; Eph. 3:14-19; 4:1-24; Col. 3:1-17). It means, as Paul puts it, that Christians should and can "put off the old man" and "put on the new." The language and concepts speak of a continuous process of work whereby the Christian in the corporate life of the Church willingly participates with God in God's cleansing of his people from sin throughout their earthly lives.
            Our continual participation with God in this work whereby God progressively and persistently cleanses his covenant people of their sin means that our putting off the old (sin) and putting on the new (holiness, the fruit of the Holy Spirit) is our continual submitting ourselves to God. It highlights what many call "the means of grace." It stresses the corporate worship of God's people whereby God's word is preached by those men set apart by God to preach his living and active word, his life-giving word applied by God's Spirit, as well as the administration of baptism, the Lord's Supper, and even singing biblically sound "psalms, hymns and spiritual songs" (Col. 3:16). It is not a mere coincidence that Paul wrote of putting on the new man to the whole church and in connection with its corporate life in which her Lord's word is ministered to her, not merely once, but at least weekly.
            The biblical doctrine of salvation does not merely equate salvation with being declared righteous by God (justification) but with the whole earthly process of the Christian's being regenerated and renewed by the Holy Spirit (Titus 3:5). We are acted upon by our Triune Lord that we might act in accord with those divine powers by which we have been acted upon (Rom. 12:2). It is a continuous process of salvation whereby we put on the new self in this earthly life.      
David P. Smith (Ph.D.) is the author of B. B. Warfield's Scientifically Constructive Theological Scholarship (Wipf & Stock) and co author with Ronald Hoch of Old School, New Clothes: The Cultural Blindness of Christian Education Wipf & Stock). David is Pastor of Covenant Fellowship A.R.P. Church in Greensboro, North Carolina.  
The Story of Scripture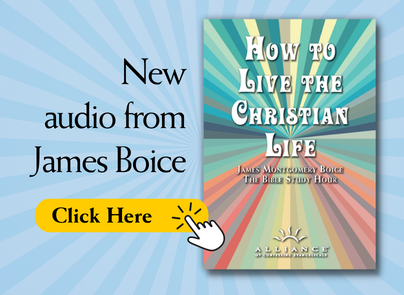 New audio from James Boice
Register for the Philadelphia Conference on Reformed Theology