The Preacher and Teacher: The First John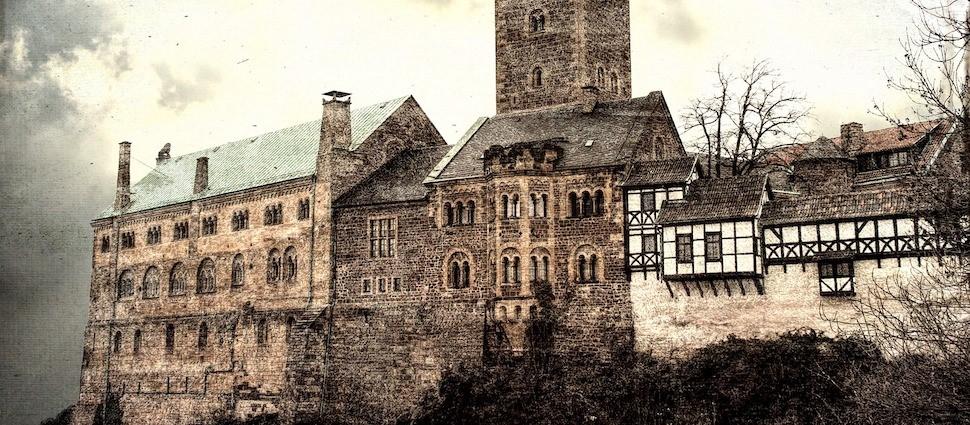 Reading through Sinclair Ferguson's book Some Pastors and Teachers feels akin, or so I imagine, to sitting down with the author and getting to hear first hand what it was that sharpened and formed him into the pastor, preacher, and theologian he is today. Each chapter excels at informing the reader what it sets out to explore, but it's hearing the way Dr. Ferguson has been influenced in or impacted by any given thought that makes the book so special.
             Indeed, what immediately struck me about his book was the way in which he elucidates the major themes, theological and practical, of his own theological heroes. John Calvin in particular took on a new freshness for me as I listened in to the impact the Reformer had on Dr. Ferguson. It seems strange to write about a writer who's commentating on a writer, but the strangeness quickly evaporates once the reader engages Ferguson's book. It's a lens through which the weighty and important truths from Calvin, Owen, and Murray - the three John's - are identified, distilled, and delivered in both a clear and concise manner.
            Consider, for example, chapter six, "John Calvin: Commentator for Preachers".  Here we're invited, as it were, into Sinclair Ferguson's study to see how he prepares to preach and he opens up for us one of John Calvin's commentaries. You, being perhaps a brand new pastor, might wonder what value there is reading such a work, maybe tempted to believe that the scholarship of the 1500's is surely outdated. You'd be mistaken.
            "Calvin's great burden as an interpreter of Scripture is always to seek out the scopus of the text, [thus] his work is invaluable in helping us get to the point (still a sine qua non of good preaching!)... But, for most preachers, what gives real value to a commentary is a sometimes less easily defined quality; its ability to stimulate, to prime the pump for our own work on a passage, sometimes giving us a jump start when the batteries have begun to run low. Calvin does exactly this, occasionally in surprising ways."[1]
            Taking this insight to heart, I have since made sure I now "check in with Calvin" before stepping into the pulpit on any given Lord's Day and this practice has become indispensable. Indeed, for Dr. Ferguson reading Calvin is no "quick fix, but he is an invaluable companion in the lifelong adventure of preaching the word!"[2]
            Turning from Calvin's commentaries to commenting on Calvin's preaching, Sinclair Ferguson again shows us his admiration for the Reformer. "What was particularly impressive about Calvin's preaching is that it was Calvin's own... He was an extraordinarily shrewd observer with his own imaginative powers. And these he used constantly to draw his hearers into the fact that this ancient text from God impacted day-to-day life in sixteenth-century Geneva."[3]
            But what impact does Calvin's preaching have on 21st century Westerners? Ferguson believes the truths he preached are still relevant and needed. "Patient reading of his sermons, especially out loud, will quickly confirm that point... The fact that so many young people were prepared to become martyrs for Christ after sitting under his ministry speaks volumes for its power and effect."[4]
            What preacher does not want that for his own congregation? What preacher does not yearn for the power and effect of godly preaching. But what Sinclair Ferguson so rightly points out is that for Calvin, "since the Spirit is the author of the word, he is consistent with himself when he speaks through the word."[5] And it was because of this that Calvin was preeminently given over to preaching only what the Word said. No more, no less. This is why Calvin is so helpful for us today - he sticks to and is ruled over by the words of Scripture. The Bible alone regulates Calvin's preaching.
            And again, what's really neat to see in Some Pastors And Teachers is the way these truths play upon Sinclair Ferguson's heart. Turning his eyes from Calvin to our own day, he writes that "our generation of preachers needs most of all the conviction which the Reformed fathers shared: we have something not only worth saying, but a message which must by all means be heard... Now is not the hour for the church to lose its grip on the instrument by which God's forgiveness in Christ has been declared to millions throughout the world. The Reformed church has always been driven at this point by the apostolic conviction: How can they hear [that there is forgiveness with God] without a preacher (Rom. 10:14)? May it continue to be so driven!"[6]
            Indeed, and may Some Pastors And Teachers be a means of grace by which many more preachers today are reacquainted with that ancient conviction.
Stephen Unthank (MDiv, Capital Bible Seminary) serves at Greenbelt Baptist Church in Greenbelt, MD, just outside of Washington, DC.  He lives in Maryland with his wife, Maricel and their two children, Ambrose and Lilou.
---
The Story of Scripture
2023 Annual Report
Register for the Philadelphia Conference on Reformed Theology