Promises: God Will Discipline You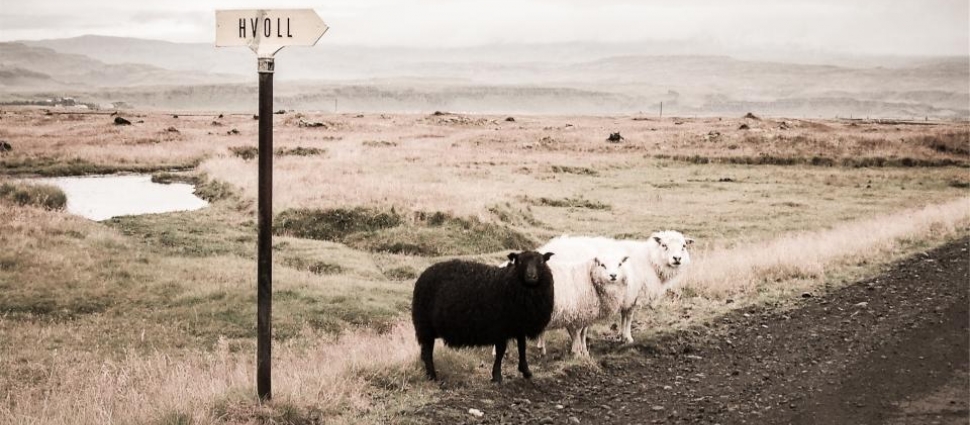 R.C. Sproul wrote, "The great lie of Satan is that if you really love a child, you won't discipline him. In fact, normal discipline is often considered 'child abuse.' But the greatest abuse you can give a child is to let him do whatever he wants without any correction, chastening, or discipline. A truly loving and caring father will rebuke, admonish, and chasten his children … The Father never writes us off."[1]
In fact, Hebrews 12:5-10 makes the point[2] that we should be encouraged when we are painfully disciplined by God as His covenant sign of adoption in Christ. So in Numbers 26:1-65, God reminds us He is faithful both to punish and preserve His Church.
The English name for the book, "Numbers", reflects the census of Israelites in chapters 1, 3, and 26. Nearly 40 years later in chapter 26, their population is about the same number, yet an entirely different people. As a result of God's discipline the second generation proceeds with a prosperous future.
God will severely rebuke His Church in any generation.
A father will make good on his promise to spank so his children take him seriously. Thus Paul writes in 1 Tim. 5:20, Them that sin rebuke before all, that others also may fear.
God shows His Church that He followed through on Numbers 14 the first time they were near Canaan. In verses 63-64, their parents at the first census in Sinai aren't here for this second one in Moab (with Eleazar having replaced Aaron as high priest); and this is just as He said it would be (verse 65).
Notice two parenthetical reminders of His killing greater rebellions in vss. 9-10 (Dathan, Abiram, and Korah in chapter 16) and in vs. 61 (Nadab and Abihu in chapter 10). As well, in verse 51, there are 1,820 less of the first group than in 1:46; and one thousand less Levites (comparing verse 62 with 3:39). Over 40 years, we would expect tribal growth.
This is an alert to future generations, as Hebrews 3:7-4:1 using Psalm 95:11 admonishes the New Testament Church to see that, unlike many of them, we do enter God's rest and Promised Land. These accounts are a warning sign for us to avoid not learning from history and their example, just as 1 Corinthians 10:6, 9, 11 appeal not to tempt Christ as they did and suffer similar consequences.
But God will mercifully redeem His Church through every generation.
After a spanking, wise parents embrace and kiss their children and reassuringly discuss how such committed discipline is lovingly meant for their growth in Christian maturity.
In verse 51, while an entire generation is wiped out over 40 years, yet there also is an amazing re-population to the same figure! And in verse 11, the sons of Korah even survive with a number of Psalms attributed to them.[3]
The purpose of this third census is not only to warn, but encourage. Verses 1-2 show they have raised an army to conquer the Promised Land, and verses 51-56 confirm they will still inhabit it. Verses 57-62 affirm there is still a ministry; in verse 60, Eleazar had already taken over as high priest serving the congregation (as recorded in chapter 20). In verse 65, God preserved experienced, faithful men from the first generation to lead them on.
The Genesis 22:17 covenant was still true for them as it is for us. Though judgment begins in the house of God, yet in His wrath He remembers mercy.[4]
In 1 Chronicles 21, when God's purpose with punishment was complete, the elders fell on their faces with David who then made an offering. They were purged and purified to be restored to their calling. Likewise, today trust that discipline shows we are not given over to ourselves in decline, but rather, advancing Christ's Kingdom for God Is Not Done with Us Yet.[5]
Meanwhile, remember that after Jesus harshly rebuked most of the churches in Asia, He said in Revelation 3:19: As many as I love, I rebuke and chasten: be zealous therefore, and repent.
While God promises not to treat us as our sins deserve, He also promises not to stop treating us like His children. This is why one of the three signs of a true church of Christ is said to be discipline.[6] Therefore in Hebrews 12:6 it is explained that while sanctification often smarts, Whom the Lord chasteneth He loveth.[7]
Grant Van Leuven has been feeding the flock at the Puritan Reformed Presbyterian Church in San Diego, CA, since 2010. He and his wife, Fernanda, have six covenant children: Rachel, Olivia, Abraham, Isaac, Gabriel, and Gideon. He earned his M.Div. at the Reformed Presbyterian Theological Seminary in Pittsburgh, PA.
---