Quarantined Discipleship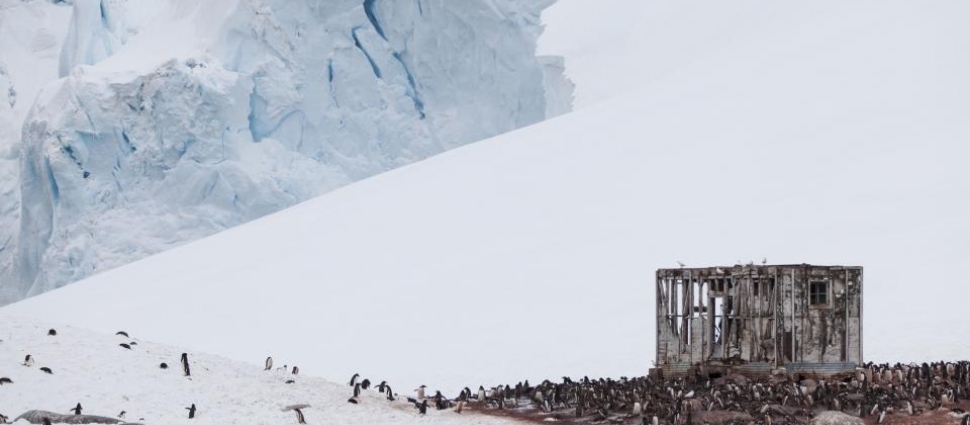 The apostle Paul spent quite a bit of time in prison.
In Acts, Paul is imprisoned in Philippi (Acts 16), and then spends the last quarter of the book in various prisons—Jerusalem, Caesarea—ultimately ending the book under house arrest in Rome (Acts 21–28). The letters of Ephesians, Philippians, Colossians, and Philemon were all penned from prison. Second Timothy was also written from prison—likely Paul's final imprisonment in Rome prior to his martyrdom.
So, one might say that Paul spent large portions of his ministry quarantined against his will.
Let's be honest: being quarantined because of the coronavirus (COVID-19), whether self-imposed or otherwise, is not the same thing as being in prison, let alone a first-century prison (and we would do well to remember the millions of brothers and sisters around the world who live with both the threat and reality of persecution and imprisonment every day).
That said, I do think we can draw some analogies between Paul's experience and our own current circumstances of "social distancing," the widespread disruption of our patterns of normalcy, and temporary curtailments of certain freedoms we've long enjoyed.
How are we to follow Jesus in the face of such disruption? We would do well to take some cues from Paul's reaction to his own times of involuntary confinement and how he encouraged those to whom he wrote to think of these circumstances which might otherwise cause discouragement and despair.
So how did Paul respond to his own imprisonment?
1. Paul responded with confident trust that by God's grace, the gospel will continue to advance.
When Paul informs the Philippians about his imprisonment, he astonishingly tells them that "what has happened to me has really served to advance the gospel" (Phil 1:12). To many, Paul's circumstances seem calculated to hinder the gospel. After all, the most celebrated missionary and preacher in the young church had been silenced (at least temporarily).
On the contrary Paul says that not only has it not hindered the gospel, but that it actually served to advance it. The gospel is not advancing despite his imprisonment, it is advancing because of it.
This is because "most of the brothers, having become confident in the Lord by my imprisonment, are much more bold to speak the word without fear" (Phil 1:15). Paul's imprisonment led an increase in evangelistic activity that it seems would not have happened otherwise. God ordained Paul's imprisonment as a means by which he brought about the continued advance of the gospel.
While we cannot pretend to know the secret counsels of God's providence, I believe we too can say with confidence that what is happening in our world will really serve to advance the gospel. I trust that in the coming weeks and months we will hear stories of people coming to faith in Christ in ways brought about by this pandemic. This is a wonderful and humbling reminder that while God chooses to use us to accomplish his purposes, he does not need us. And that's good news.
2. Paul responded with continued pursuit of godliness through personal study and devotion.
In 2 Timothy, Paul is effectively awaiting execution. Yet what instruction does he give to Timothy as he closes the letter? "When you come, bring…the books, and above all the parchments" (2 Tim 4:13).
It would have been quite easy, and perhaps even understandable, for Paul to pack it in and wait for glory. If we could excuse anyone for doing so, it would be Paul. He clearly knows the end is near, as he later tells Timothy "the time for my departure has come…I have finished the race" (2 Tim 4:6–7). But what does he do? He asks Timothy to bring him books and "above all the parchments," which were quite possibly bits of Scripture. This athlete who says has "finished the race" is still training himself for godliness (1 Tim 4:7). Although he is hindered from his normal ministry, he refuses to become complacent––even in the face of impending death.
Charles Spurgeon (1834-92) preached a sermon on this text, in which he makes a point of Paul's emphasis on continued study in typical Spurgeonic fashion:
"[Paul] is in prison; he cannot preach: what will he do? As he cannot preach, he will read. As we read of the fishermen of old and their boats. The fishermen were gone out of them. What were they doing? Mending their nets. So if providence has laid you upon a sick bed, and you cannot teach your class—if you cannot be working for God in public, mend your nets by reading. If one occupation is taken from you, take another, and let the books of the apostle read you a lesson of industry...."
"We are quite persuaded that the very best way for you to be spending your leisure, is to be either reading or praying. You may get much instruction from books which afterwards you may use as a true weapon in your Lord and Master's service. Paul cries, 'Bring the books'—join in the cry." [1]
For a time, many of us are being prevented from gathering regularly and from normal routines of life and work. In the face of such interruption we could easily put our feet up and numb ourselves by binging on various forms of entertainment to distract us from reality.
Or we could commit to utilizing this unplanned and forced change in our habits to train ourselves for godliness. Consider how you can use your time of social distancing to draw near to God and "mend your nets" through the reading and study of God's Word and other Christian books. Commit to coming out of quarantine more Christ-like than you were going in. Don't take a break from running the race.
3. Paul responded with constant longing for reunion with his brothers and sisters in Christ.
The fact that God used Paul's imprisonment as a means of advancing the gospel should not be confused with a desire to be imprisoned. Rather, he longs, not for release in and of itself, but for reunion with his fellow Christians.
While in prison, he writes to Philemon, one of leaders in the church at Colossae, telling him to "prepare a guest room for me, for I am hoping that through your prayers I will be graciously given to you." (Philemon 22). It is not simply that Paul wants to be released from imprisonment through the prayers of the church, but that that release will enable him to return to them.
In a subsequent imprisonment, Paul was altogether bereft of the fellowship he shared with both the churches he served and his co-laborers in the gospel. In these circumstances, he wrote to Timothy "as I remember your tears, I long to see you, that I may be filled with joy." (2 Tim 1:4)." Though prevented by circumstances beyond either of their control, Paul's ardent desire is not for his own release, nor his own comfort and safety, but to be reunited with his close friend and colleague in embodied fellowship.
While many churches will use technology to maintain communication, shepherd, and deliver God's Word, nothing can replace gathering together in person with the body of Christ (note the physical imagery!)
Remember, the Apostle John said to his friend Gaius, "I had many things to write to you, but I am not willing to write them to you with pen and ink; but I hope to see you shortly, and we will speak face to face" (3 John 13-14). Like Paul, John could write to his brother in Christ, but, also like Paul, his longing was not merely to use the technology available to him to communicate but to be reunited with him in person.
We can and should thank God that many of us can take advantage of technology to approximate fellowship and corporate worship during these extraordinary circumstances, we must be careful not to allow ourselves to become complacent to the point where we would neglect meeting together when we are able.
The more we long to be reunited in person with our brothers and sisters, the sweeter the reunion will be.
A Final Word
Paul tells Timothy that for the sake of the gospel "I am suffering, bound with chains as a criminal." But lest this discourage Timothy, he quickly adds this great assurance: "But the word of God is not bound!" (2 Timothy 2:9). Although Paul was imprisoned for the sake of the Word, the Word was not imprisoned with Paul.
The great Swiss reformer Huldrych Zwingli believed in this unstoppable power of the unbound Word of God as well. He once said "Truly [the Word of God] will persist as surely as the Rhine follows its course. One can perhaps dam it up for awhile, but it is impossible to stop it." [2]
In what is the new normal for the time being, it could easily seem like our own spiritual growth as individuals and as congregations, as well as the advance of the gospel among the lost, will necessarily be stunted.
But we must confess that this is surely not the case. Though many around the world are suffering, and many others disrupted and dispirited through restrictions, lockdowns, quarantines, anxiety, and fears, the word of God is not bound.
Thanks be to God.
NOTES
[1] C. H. Spurgeon, "Paul—His Cloak and His Books," in The Metropolitan Tabernacle Pulpit Sermons (London: Passmore & Alabaster, 1863), 9:668–669.
[2] As quoted in Timothy George, The Theology of the Reformers (Rev. ed.; Nashville, TN: B&H Academic, 2013), 131.
John Biegel is a pastor at Riverstone Church (EFCA) in Yardley, PA. He received his MDiv. from Cairn University School of Divinity. He is currently studying for a ThM. at Cairn, writing his thesis on a marvelously obscure 18th century Scottish theologian. John and his wife Michelle live in Levittown, PA with their three young children.