Six Johns and a Confession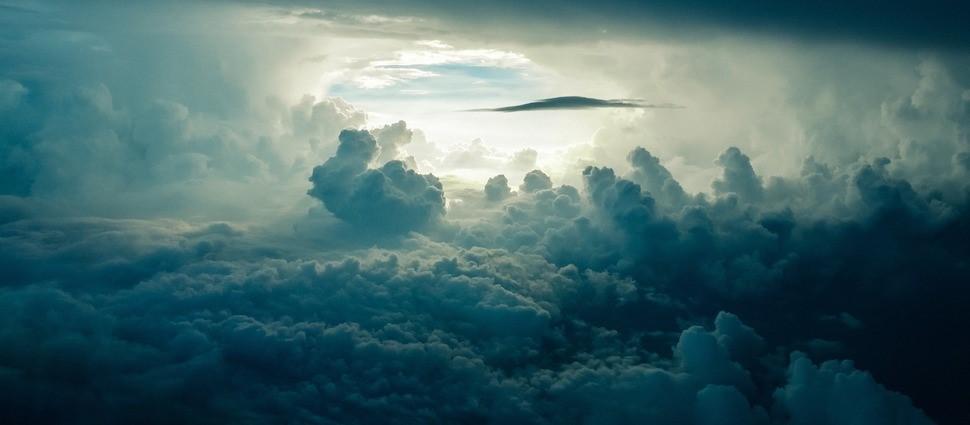 On 17 August 1560, the Scottish Parliament read twice and with great care a newly drafted Confession of Faith. It was an important document for a transformed nation that had just won the right to abandon Roman Catholic worship and adopt a Protestant theology, liturgy, and church order.
A Little History
            For Scottish Protestants, it was an extraordinary victory, after a long and strenuous battle against Queen Regent Mary of Guise and her campaign of religious repression. In fact, the events which led to this victory were so surprising that, according to Knox, even their enemies had to recognize God's intervention. For example, in March 1560, some violent winter storms prevented 4,500 French soldiers to sail to Scotland in Mary's aid. Three months later, Mary died in her sleep.
            The opposition was left in the hands of her daughter Mary Stuart, the official Queen of the Scots, who was at that time Queen Consort of King Francis II of France and uninterested in returning to her rugged and troubled homeland. Quite willingly, the French crown withdrew all its troops from Scotland and allowed the Scottish lords to be ruled by a select council.
            The new Confession of Faith - one of the first and most inspiring in the European Reformation - was important in order to give the nation theological unity and clarity at a difficult time of transition. It was composed in only four days by six well-respected men, all named John.
The Six Johns
            The warmth of the document and the abundance of scriptural references are indications that these men spoke from a heart overflowing with a carefully matured knowledge and conviction.
            John Knox (c. 1514-1572) is undoubtedly the most famous of these six authors. His life has been briefly outlined in a previous post [http://www.placefortruth.org/blog/john-knox-and-women-who-loved-him]. But who were the other five?
            At that time, however, John Willock (d. 1585) was second if not equal to Knox in notoriety. Previously a Dominican friar, he converted to the cause of the Protestant Reformation while in college. Soon after, he moved to England where he obtained, among other positions, the title of domestic chaplain to the family of Lady Jane Grey. Being involved both in the promotion of Jane to the throne of England and in Thomas Wyatt's rebellion to Queen Mary Tudor, he was accused of treason, and had to flee to Emden, Germany.
            In 1554, the local ruler, Duchess Anne von Oldenburg, sent Willock to Scotland on a diplomatic mission, giving him a chance to evaluate the religious situation in his country. At the end of his mission, he settled back in Scotland where he worked zealously for the Reformation. He was accused of heresy in 1559, but failed to appear in court.
            He fled to England again in 1565, when Queen Mary Stuart threatened to imprison him for his involvement in a rebellion against her new marriage to the unqualified Lord Darnley. This time, he remained in England until his death.
            John Spottiswoode (c. 1509–1585) was introduced to the Protestant Reformation as a college student in England, where he sought refuge from the religious turmoil in his own country ("the old way questioned, and the new persecuted"[1]). There, he met Archbishop Thomas Cranmer, who "confirm'd him in those truths which afterward he never varied from."[2] Spottiswoode covered different positions in England, and returned to Scotland at the outbreak of violent hostilities in 1559. There, he was ordained minister in the Reformed kirk and gained immediate respect. Knox described him as "'profundlie learnit in the misteriis of the New Testament."[3] He married and had two sons. The oldest, also named John, became a historian.
            Not all the authors of the Scottish Confession of Faith had been Protestants for years. John Douglas (c. 1500-1674) was a late convert. In 1558, as provost and rector of St. Mary's College (two titles he retained until the end of his life), he joined others in condemning Walter Milne - he last Protestant martyr in Scotland – to death for heresy. He probably moved to the Protestant camp in 1559. Highly respected for his scholarly prowess, he trained many young leaders of the Reformed kirk.
            Like Douglas, John Winram (c. 1492–1582) sat as judge in the heresy trial of Walter Milne, as well as a of few other dissenters. He was, however, aware of many Roman Catholic errors and favored a reformation from within. Preaching at the trial of Protestant George Wishart, he frustrated Cardinal David Beaton by defining heresy as persistent opinion which is clearly against the word of God, without including lack of adherence to the canons and traditions of the Roman Catholic Church.
            In 1546, when a group of protestants killed Beaton and occupied St. Andrews Castle, Winram allowed John Knox to preach his iconoclastic sermons in the parish church there. By 1558, he understood the need for a more radical reformation and joined the group of men who called for the return of John Knox from exile.
            John Row (c.1526–1580) was a scholar, particularly skilled in canon law, Hebrew, and Greek. He spent much time in Rome where he was admired by popes Julius III and Paul IV. Around 1557, he was sent to Scotland both because of poor health and as papal nuncio. According to his son John Row Jr., "he did what he could to oppose the Reformation."[4] Being unsuccessful, he returned to Rome.
            Around this time, he visited Geneva, where his convictions on the legitimacy of the Roman Catholic Church were shaken. He also had a life-changing conversation with a Scottish friend who had proof that a supposed Marian miracle was a fraud. These experiences, coupled with what he had heard from Knox and others in Scotland, brought on his conversion.
            In 1560, he was admitted as minister in the new Reformed kirk. He married and had twelve children. As any good scholar would do, he taught them Latin, Hebrew, and Greek (which were used daily as the Bible was read in its original languages), while the regular conversation in the home was conducted in French. Five of his sons became ministers.
The Confession
            The first eleven chapters of the Scottish Confession of Faith take the reader through the whole scope of redemptive history, starting with the "eternal, infinite, immeasurable, incomprehensible, omnipotent, invisible," trinitarian God and ending with Christ's promise of his visible return on earth and a "time of refreshing and restitution of all things."[5] The rest of the chapters explain the principal doctrines of the Christian faith.
            According to historian Philip Benedict, this document is "distinctive among Reformed confessions in the extent in which it depicts, with apocalyptic undertones, the church of Christ locked in an ongoing struggle against Satan."[6] It was a struggle its authors had experienced in different but very concrete ways, prompting them to begin their manuscript with an earnest sigh of relief: "Long have we thirsted, dear brethren, to have notified unto the world the sum of that doctrine which we profess, and for the which we have sustained infamy and danger."[7]
            The struggle was, of course, not over. The Scottish kirk continued to encounter many obstacles – enough to cause John Knox to feel frequently disheartened – but kept drawing encouragement and comfort from the same Scriptural truths contained in this confession.
---