Sovereignty and Everyday Life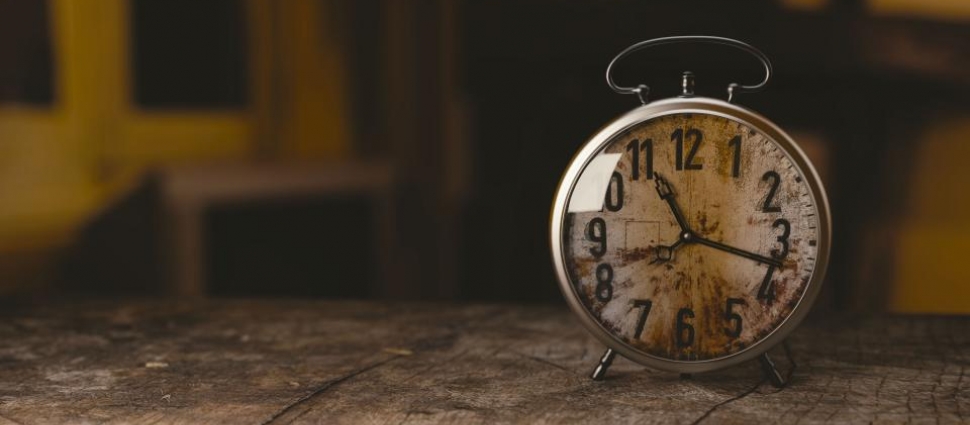 There I was: Already running late for an appointment and stuck in traffic behind a line of cars behind a horse and buggy. In my frustration, I thought to honk my horn at the primitive horse-drawn carriage but was stopped when I remembered the all-important truth: God is sovereign. What I perceived as an inconvenient traffic jam was a divinely appointed moment in a long line of divinely appointed moments, all orchestrated by the God of the universe to create a symphony of glorious proportions.
For every born-again believer in Christ, there is no greater comfort and assurance in life than this: God is sovereign. Abraham Kuyper once famously said that "There is not a square inch in the whole domain of our human existence over which Christ, who is Sovereign over all, does not cry, Mine!"[1]
God owns everything. It is all His. The beasts of the forests and fields? His (Ps. 50:10-11). The cattle on a thousand hills? His (Ps. 50:10). The birds in the sky? His (Ps. 50:11). We, as human beings? Also His (Rom. 9:21-24). He owns it all because He created it all and it is all His to do with as He pleases.
That God is sovereign means that He owns all things, has the divine right to do with all things as He pleases, and exercises that divine right to do as He pleases with all things. This means that His sovereignty is without limit and stretches into every area of our lives.
God's sovereignty means He controls the hearts of kings (Prov. 21:1) and the outcomes of procedures—and even games—of chance and risk (Prov. 16:33). He determines our steps and delights in the details of our lives (Ps. 37:23-24; Prov. 16:9) and has lovingly numbered the hairs upon our heads (Luke 12:7). He has even numbered the days of our lives (Job 14:5), leaving one saint to comfortingly declare, "No doubt we are all immortal till the Lord's work allotted to each of us is done."[2]
God's sovereignty is like a scarlet thread woven through the tapestry of the cosmos. Because He is always in control, He will never be found pacing the throne room of Heaven and wondering what to do next. Never will He be found scratching His head and questioning what has happened. He is always to be found sovereign, seated, and enthroned, ruling the cosmos with perfect order and direction. He constructs all things in such a way that they point back to Jesus as the central figure and centerpiece of all human history.
In fact, the glorifying of Jesus is one of the main concerns of our sovereign God. In examples like the blind man of John 9 or the death of Lazarus in John 11, God permits and sometimes ordains misfortune to reveal the glory of the Son and lavish grace upon grace upon our lives (John 1:14, 16).
Perhaps if God only sought His own glory, some might be right to fear God's sovereignty, thinking Him to be egotistical or narcissistic. Not so. While seeking His glory, He also seeks our greatest good. As Romans 8:28 encourages us, "And we know that for those who love God all things work together for good, for those who are called according to his purpose." For the Christian, God's sovereignty is a comfortable pillow to rest our weary heads upon precisely because God loves and cares for us and seeks our good.
How does He seek our good? By conforming us into the image of Jesus. He does this as a Potter shapes His clay. Sometimes, God takes the carving knife to us and carves off those parts He does not desire—perhaps through moments of suffering, wherein He teaches us to kill sin and love Him more. He may press down on us harder and spin us around the pottery wheel to get the shape He most desires—perhaps by leading us through trials and temptations. He may carve His own beautiful and intricate designs into us, which are learned through persecution and hardships. Other times, He heats us over the Potter's fire, solidifying our shape—perhaps by teaching us courage and endurance in the face of adversity. While these things may hurt while they are happening, they teach us that God is using all situations to accomplish His perfect plans.
The point is that because God is sovereign, everything that happens is for a purpose and a reason. There is no such thing as luck or chance but only the divine providence of God lovingly directing our lives. The line of traffic we find ourselves stuck in is divinely ordained just as much as our first meeting with our spouse. The broken pipe has been ordained by the same God who ordained the day and hour of our salvation. Who lands on what square in monopoly has been appointed by the same God who appointed the day and hour that Jesus would be born into the world.
So, take heart. Our God sovereignly reigns over leaders of the nations, Monday morning traffic, crying babies, cancer diagnoses, and long lines. Not one thing is outside of His control.
Take heart, then. Our God is continually working all things for His glory and our good. It may be a painful process, but He will mold us into the image of His Son and it will be worth it in the end.
Take heart, beloved. We are immortal until our God's work on earth for us is done.
Jacob Tanner is pastor of Mt. Bethel Church of McClure in Central Pennsylvania. He has spent time as a reporter, journalist, and editor, and has written for various Christian websites. He and his wife, Kayla, have one son, Josiah. He is currently completing his M.Div. through Midwestern Baptist Theological Seminary.
---
[1] Abraham Kuyper, Abraham Kuyper: A Centennial Reader, ed. James D. Bratt (Eerdmans, 1998), 488.
[2] James Paton, The Story of Dr. James G. Paton's Thirty Years with South Sea Cannibals Third Edition (London: Hodder and Stoughton, 1927), 247.