Summary of Union with Christ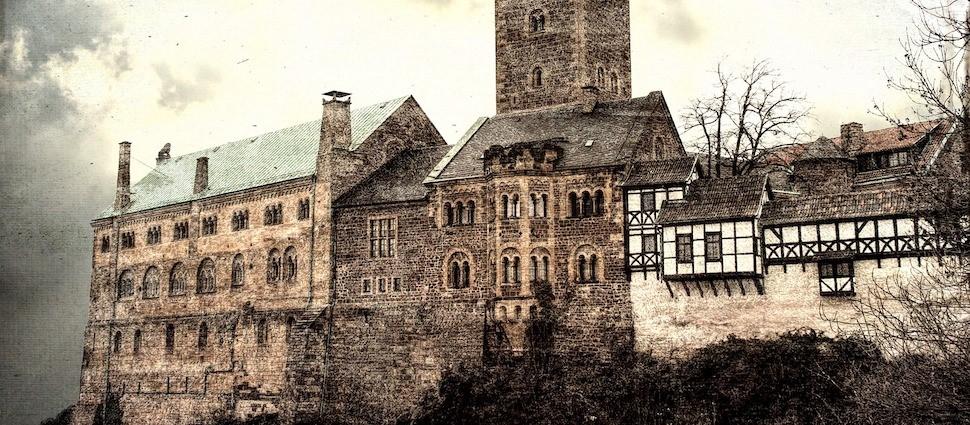 Overlooking the biblical doctrine of union with Christ is one surefire way to lose sight of Christ while allegedly maintaining a rigorous orthodoxy in matters of doctrine and worship.  If we labor in orthodoxy – either as worshipers or ministers – while blind to our union with Christ, it will not be long before our doctrine and worship succumb to the barrenness of lifeless forms and untethered theological assertions.   Union with Christ is that doctrine which leads us, keeps us and ties us to the lush tree of Christ's person and work, his grace and power. It is a magnificent doctrine that refreshes the soul of the believer and makes vital the churches of Jesus Christ.
One simple way to begin thinking about the doctrine is by remembering the phrase, life begets life. In John 15 the Lord speaks of his being the vine and our being the branches. "I am the vine; you are the branches. Whoever abides in me and I in him, he it is that bears much fruit, for apart from me you can do nothing" (Jn. 15:4).  To abide in Christ is to be united to Christ through the work of the Holy Spirit and so receive all Christ's benefits by virtue of this life-giving union. The believer's whole life before God is drawn from Christ's own life. As Calvin said, Christ is the "vital sap."
Thus our life before God is not drawn from doctrinal formulations – as essential as they are – nor is our life drawn from moral transformation – as essential as that is. Our life is drawn from Christ, who alone is "life-giving Spirit" (1 Cor. 15:45). We may have doctrinal formulations and moral pursuits but still be outside of Christ. How? Because life does not spring up from the work of our own hands or minds. Life comes from above not below. It comes to us from heaven in the person of Jesus Christ through His mediation (John 6:33).
Union with Christ also means the Christian does not intermittently accumulate in piecemeal fashion the benefits of Christ's mediation – justification, adoption, sanctification, etc. – as if these benefits could exist apart from Christ himself and must be obtained by some distinct and sequential exertion of the believer.
On the contrary, in our effectual calling, the Spirit brings us to faith and puts us into Christ ("in him" is Paul's ubiquitous shorthand for the doctrine) and puts Christ into us (John 14:20). In doing so, the Spirit takes what belongs to Christ and gives it to us. We are not just given the Spirit, as it were, but Christ gives us himself through the Spirit. Having him the many wonderful benefits of his mediation all become ours. We cannot lay hold of one benefit without receiving the others, for all belong to Christ and all of Christ belongs to us.   
The Westminster Larger Catechism says, "The communion in grace which the members of the invisible church have with Christ, is their partaking of the virtue of his mediation, in their justification, adoption, sanctification, and whatever else, in this life, manifests their union with him" (WLC, 66).  So union with Christ, which is a doctrine of soteriology, does not compete with or confuse the other essential doctrines of our salvation, rather it clarifies and encompasses them. Union with Christ is, as Robert Reymond put it: "…the fountainhead from which flows the Christian's every spiritual blessing—repentance and faith, pardon, justification, adoption, sanctification, perseverance, and glorification" (A New Systemic Theology of the Christian Faith, p. 739). We have none of these benefits in isolation or in the raw, untethered from Christ himself. We have them all because we have all of Christ.
Consider how this might apply to justification. Since justification is a manifestation of our union with Christ, we must not think we are justified simply because we can comprehend the legal grounds for an alien righteousness that God imputes to us by faith alone. Justification is not an impersonal concept, but a personal benefit, that is, a blessing from Christ's own life. So when we hear an assurance of pardon in a worship service, we should think of the doctrine of justification in all its forensic precision, but even more so, we should think of Christ. We should exalt in him and love him and wonder at his grace in uniting himself to sinners in this way. As Paul says in Ephesians 1: "In him we have redemption through his blood, the forgiveness of our trespasses, according to the riches of his grace, which he lavished on us, in all wisdom and insight" (1:7).  
So union with Christ invites us to consider all the benefits of Christ's mediation, but never apart from considering Christ himself. 
---
John Hartley has been pastor of Apple Valley Presbyterian Church since 2010, having previously been a pastor for 10 years in Vermont. He is a Wisconsin native and a graduate of University of Wisconsin-Milwaukee as well as Dallas Theological Seminary. John lives with his wife Jen and their five children.