The Supremacy of Christ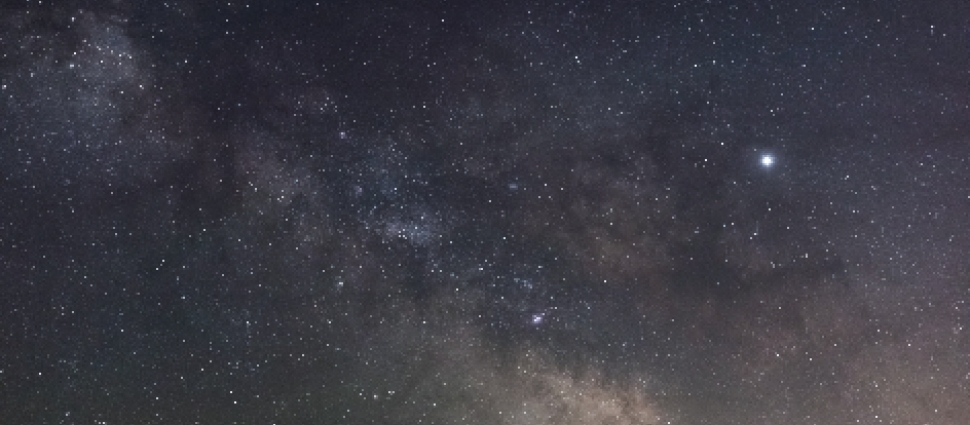 What thoughts are first and foremost in your mind these days? Do you awake only to be overwhelmed by thoughts of your sin and shame? Are you paralyzed by thoughts of your suffering? When you go to bed are you already overwhelmed by your deadlines for tomorrow? It is not hard to focus on our sin, suffering, and service, is it? But Scripture teaches us that there is something greater on which we need to primarily focus. In his eloquent description of Jesus Christ, Paul exalts God's beloved Son as preeminent in creation and redemption, giving us every reason to seek His forgiveness when we sin, trust Him in our trials, and pray for His strength in our service (Col. 1:15-20).
The Supremacy of Christ in Creation
The first thing Paul wants us to understand about Christ's supremacy in creation is that He is "the image of the invisible God" (Col. 1:15). Jesus said, "Whoever has seen me has seen the Father" (John 14:9). Eloquently, the author of Hebrews says, "He is the radiance of the glory of God and the exact imprint of his nature" (Heb. 1:3).
Christ is also, "the firstborn of all creation" (Col. 1:15). This speaks of His kingship. Just as God promised David, "I will make him the firstborn, the highest of the kings of the earth" (Ps. 89:27), so too God promises that His Son will be the final and perfect Davidic king.
Another reason Christ is Lord of creation is that "all things were created through him and for him" (Col. 1:16). Think of it! God created all things through Christ and for Christ for His own glory.
Finally, Christ is the King of creation because, "in him all things hold together." There's not one millisecond of any day that anything could continue as we know it—the solar system, the rotation of the earth, the seasons, or the oxygen pumping through our bodies, without Christ holding it together. This reveals the futility behind the common statement, "I'm just trying to hold it together." Whether you're trying to hold together your grades; a fractured friendship; your marriage; a strained relationship with a child; your job; or the ministry to which you've been called, you can't. Instead, take these matters to the Lord, in whom all things hold together. He is with you in every circumstance and will hold you together. Keep your eyes on Him.
The Supremacy of Christ in Redemption
Christ is not only preeminent in creation, He is also supreme in redemption (Col. 1:18-20). Paul gives us several reasons why this is true. First, "he is the head of the body, the church" (v. 18). This speaks of Christ's authority (Matt. 16:18; 28:18-20), but it also means that Christ and His church are in an organic relationship, in which believers abide in Christ and Christ abides in believers, so that they bear fruit and grow (see John 15:1-17).
Second, Christ is "the beginning" (Col. 1:18), a phrase that recalls Genesis 1:1, "In the beginning, God created the heavens and the earth." This emphasizes that Christ, particularly the risen Christ, is the beginning of the new creation, which leads to the third reason Christ is preeminent in redemption.
He is "the firstborn from the dead" (Col. 1:18). The risen Christ is the firstfruits of believers who have died. Upon His return to judge the living and the dead, He will make alive all those who belong to Him, the church (1 Cor. 15:20-23). His supremacy and headship comes to a climax at "the end, when he delivers the kingdom to God the Father after destroying every rule and every authority and power" (1 Cor. 15:24). From His resurrection, in which His kingdom was inaugurated, to His return, in which His kingdom will be consummated, Christ reigns supreme.
Fourth, "in him all the fullness of God was pleased to dwell" (Col. 1:19). By alluding to Psalm 68:16-17, which speaks of God's power, majesty and kingship, Paul confirms that Christ came to fulfill what the tabernacle and the temple had only anticipated. He came to dwell in the midst of God's people (see John 2:19-21), a promise that will be consummated upon His return (Rev. 21:22).
The final reason Jesus is supreme over redemption is that God the Father was pleased "through him to reconcile to himself all things, whether on earth or in heaven, making peace by the blood of his cross" (Col. 1:20). Christ came preaching peace, making Jews and Gentiles one body and reconciling them to God (Eph. 2:14-17). In light of Christ's supremacy over redemption, we have the message of reconciliation to take to a lost and dying world.
Christ's supremacy over creation and redemption reminds us to love the Lord, love the church, love our neighbor, and love the earth. Our care for others and for the creation God made is grounded in the truth that we have been delivered from the domain of darkness and transferred to the kingdom of Christ, in which righteousness, justice and peace reign. When we are tempted to focus on our sin, suffering, or service, let us look to the Person and work of Jesus Christ. Scripture tells us why He is preeminent. Let us now, by God's grace, make Him first and foremost in our lives and ministry.
Sarah Ivill (ThM, Dallas Theological Seminary) is a Reformed author, wife, homeschooling mom, Bible study teacher, and conference speaker who lives in Matthews, North Carolina, and is a member of Christ Covenant Church (PCA). To learn more, please visit www.sarahivill.com.