Vittoria Colonna – the Poet Who Inspired Michelangelo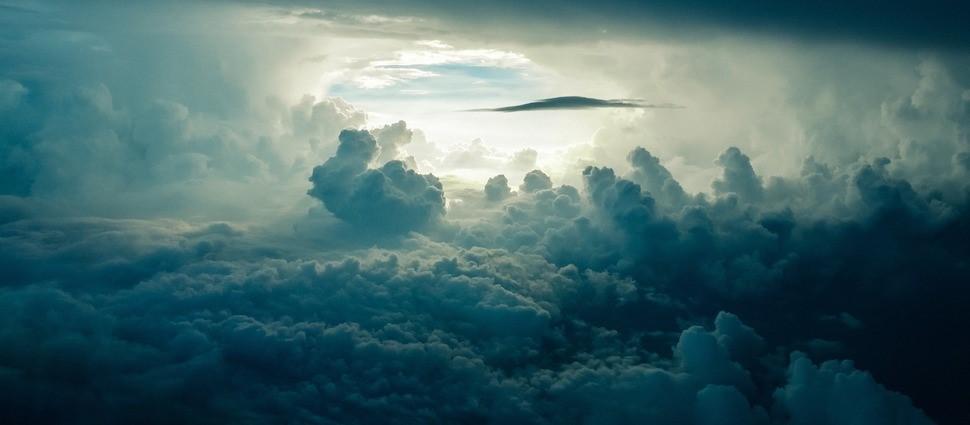 The first meeting between Vittoria Colonna and Michelangelo Buonarroti (probably around 1537) was the start of a long and deep friendship. It was also, in some ways, uncommon.
            As a famed noblewoman, she was used to the company of artists, poets, and writers, but Michelangelo was one of a kind. His words were few and often blunt, far from the affectation and adulation that was prevalent in artists. At 62 years of age, he was already the equivalent of a millionaire in today's terms and didn't need to fake admiration in order to win a sponsor – not that he ever did anyhow.
            He was open and sincere about his strong opinions as he was about his uncertainties and fears – something few people had understood. Piero Soderini, head of the Florentine Republic, had been one of the few to notice it. "Kind words and gentle treatment can gain anything from him," he said. "It is only necessary to let him see that he is loved, and is favorably thought of, and he will produce astonishing works."[1]
            At this point in his life, however, as he felt increasingly closer to death (he had already mourned many of his friends and family), he needed more than love. He needed the truth. Vittoria provided both.
Vittoria's Search
            The 35-year old lady had the kind of sensitivity that is often refined by trials. She had lost her husband Ferrante Francesco D'Avalos twelve years earlier, due to wounds he had contracted in battle. She had tried in vain to reach him, but he died before she could arrive by his side, leaving her in a state of confusion and depression. They had been engaged at seven, married at 19, and had enjoyed a bond of love and friendship which was rare in those days of arranged marriages.
            Since then, Vittoria had been dividing her time between her husband's home in Ischia (off the coast of Naples), her family home in Marino, near Rome, and various cities where she visited friends, finding comfort in their support and in the study and discussion of God's Word.
            By the time she met Michelangelo in 1537, she had already become acquainted with several religious reformers in Italy, especially the Spanish Juan de Valdés, the French princess Renée (then married to the Italian Duke of Este), Cardinal Gasparo Contarini (who was desperately hoping for a reconciliation between Roman Catholics and Protestants), the Augustinian prior Peter Martyr Vermigli, the English Cardinal Reginald Pole, and the literate Marcantonio Flaminio, editor of the best-selling Benefit of Christ.
            She was mostly impressed by Bernardino Ochino, a Capuchin monk who had been boldly preaching the gospel of salvation by grace alone and through faith alone. She had even followed him for a while, as he moved from town to town.
            Vittoria and Michelangelo had long conversations about art, poetry, and faith. They encouraged each other to keep writing and publish their works which, by that time, had turned almost exclusively to religion.
            Michelangelo, who had often expressed in his poem his sorrow over sins and his fear of death, found in this "high and godly lady" so much sympathy and reassurance that he called her "the soul and the heart of my fragile life."
            The gospel message was evident in her rhymes.
Whene'er I look at my so great an error,

confused, to God the Father I can't raise

the unworthy face, but to You who for us died

upon the wood, I turn a faithful heart.

 

Your pain and love are today my shield
against a wrath that's ancient and yet new.
You are my only true and precious pledge,

turning to hope and joy anguish and dread.


As Your breath left you, You prayed: "O Father,
may he who in me believes join me in my kingdom."

And now my soul at rest knows no more fear.

 

Now (by Your mercy) I believe, and know

Your burning Passion which razed all my guilt
forever, as on the cross it did consume You.[2]
            Some of Vittoria's poems are packed with theological teachings. For example, she describes how she is no longer concerned with either finding a way to be absolved from her sin or condemning her heart, since the Bible forbids both. The first concern (being absolved) had been taken care by Christ on the cross, while the second is daily removed by the risen Christ.
Both worthy and righteous, He covers with His mantle

both my unworthy and unrighteous deeds,

concealing me while showing his own works.

To Him I show my grief, to Him I cry

for my transgressions, armed not with good works

but with faith's holy and victorious shield.[3]
            Vittoria published her poems in 1538 but gave a hand-written copy to Michelangelo. He never published his, protesting that, in comparison to hers, they were just "trifles." Instead, he kept a constant correspondence with her and sent her several drawings and paintings – all of religious nature, focused on Christ's death and resurrection.
            1542 was a difficult year for Vittoria, as the pope approved the reopening of the Roman Inquisition – this time, aiming specifically at Protestants and their sympathizers. Ochino and Vermigli left the country, and some church officials began to suspect her involvement with these men and many others who had supported Protestant doctrines. In fact, even her poems seemed too close to Protestant teachings.
            Her death in 1547 (due to an illness) protected her from investigations, but her name resurfaced during the trials of two other Italian reformers (Pietro Carnesecchi and Giovanni Morone), suggesting that she would have probably been tried if she had lived longer.  
            Michelangelo, on his part, mourned her death for months, refusing to be consoled. "Death deprived me of a very great friend,"[4] he wrote as late as 1550.
            If Vittoria's poems are a true indication of her feelings, however, she faced death with the joyous assurance that comes from placing one's trust entirely on Christ and his finished work as Second Adam – a Scriptural assurance papal authorities found troubling and dangerous.
His humble death makes us now immortal.

Angelic hosts armed with countless lights

open the way that leads us straight to Heaven.[5]
---