Wibrandis Rosenblatt – A Quiet Matriarch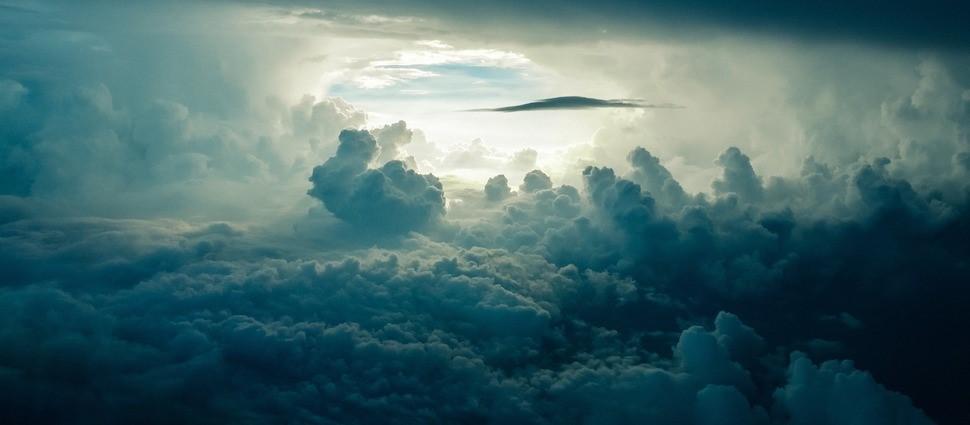 Wibrandis Rosenblatt – A Quiet Matriarch
Wibrandis Rosenblatt (1504-1564) is often nicknamed "the Bride of the Reformation," because she became successively the wife of four men, three of whom were famous Reformers. Her memory is often limited to this oddity, and her voice to a couple of letters. And yet her influence as a courageous woman who did what needed to be done in her ordinary sphere was essential for the unity and continuity of the Reformation in Strasbourg and Basel.
Four Husbands
            A native of Bad Säckingen, Germany, Wibrandis moved to Basel, her mother's hometown, while her father was in the service of Emperor Charles V. There she met her first husband, Ludwig Keller, a member of a circle of biblical humanists. Their marriage, mostly unreported, lasted only two years, from 1524 to 1526, as Keller died unexpectedly, leaving Wibrandis (then 22) with a young daughter.
            Two years later, she married 46-year old Johannes Oecolampadius (a Hellenized form of the German name Hausschein, meaning "house shine). Oecolampadius, one of Ulrich Zwingli's closest friends, had remained a staunch bachelor until his mother died. Even after her death, he said he would marry only if he found a wife like Monica (the famous mother of Augustine of Hippo). No lesser standard would do. Wibrandis passed the test.
            It was a busy and challenging time in Basel, which had just become an official Reformed town. This required much wisdom, organization, and teaching, and Wibrandis was busy in her supporting role. The couple was much maligned by Roman Catholics because of the age difference. "A few days ago, Oecolampadius married a non-inelegant girl with intent to castigate his flesh during Lent,"[1] Desiderius Erasmus quipped. The marriage, however, didn't last long because Oecolampadius died suddenly in 1531, leaving Wibrandis with three more children.
            Around that time, 54-year old Wolfgang Capito, a Strasbourg theologian and scholar, was suffering from melancholy after the death of his wife Agnes, and his doctor advised him to marry again. As it often happened in those cases, his friends went to work to find him a suitable wife. The Reformer Martin Bucer, who had earned a reputation as matchmaker, suggested Wibrandis. One of her most qualifying traits, he said, was her "demure" attitude, a good match for Capito's "mercurial"[2] character.
            After considering different possibilities, Capito visited Wibrandis and was touched by her care of her children. She moved to Strasbourg where the two married in 1532. At 28 years of age, she was still considerably younger than her husband. The couple had five children. During this time, Wibrandis's mother moved in with her and stayed with her ever since.
            In Strasbourg, Wibrandis became an active participant of the community of pastors and their wives, which worked together to promote the Reformation in the city. As it was typical at that time, Capito and Wibrandis opened their home to a constant stream of visitors and refugees.
            When the plague struck Strasbourg in 1541, Capito was one of its casualties, followed by three of his and Wibrandis's children. The same plague claimed many other lives, including that of Elisabeth Silbereisen, wife of pastor and theologian Martin Bucer. Before dying, Bucer's wife suggested that he take Capito's place by joining the two households. When Bucer agreed through his tears, she presented the same proposal to Wibrandis.
            Bucer and Wibrandis married soon after Elisabeth's death. It was a happy union, even if it took Bucer some time to recover from the pain of having lost his dear Elisabeth and five of her children and to adjust to Wibrandis's different nature. "There is nothing that I could desire in my new wife save that she is too attentive and solicitous," he said. "She is not as free in criticism as was my first wife, and now I realize that such liberty is not only wholesome but necessary."[3]
            Wibrandis and Bucer had two children together and raised them together with Elisabeth's only surviving child, Nathaniel, who had a developmental disability. The couple also adopted Bucer's niece who had lost both of her parents. Once again, Wibrandis kept busy hosting students and refugees, including the Italian Peter Martyr Vermigli, who was surprised by the Bucers' example of Christian home. While he didn't mention her by name, she was certainly responsible for the management of the home through "godly frugality,"[4] on Capito's salary of 300 florins a year.
            In 1548, the institution of the German Interim (a period of religious uncertainty while awaiting the decisions of the Council of Trent) brought serious impositions on the Reformed churches. Accepting the invitation of English Archbishop Thomas Cranmer, Bucer moved to England in order to help the Reformation there. Initially, he stayed there alone, but in 1549 he asked Wibrandis to join him and help him to face some of the challenges of the English climate and diet, which he described as "everlastingly meat, meat, meat."[5] He asked her to bring along her daughter Agnes Capito, plus one or two of their maids who could help in looking after the house. "You know what king of housekeeper I am,"[6] he wrote.
            With the help of her son-in-law Christolph Söll (Bucer's secretary and husband of Aletheia Oecolampadius), Wibrandis organized her trip to England, where she found her husband plagued by poor health, including insomnia, arthritis, and intestinal problems. Some symptoms suggested tuberculosis. After assessing the situation, she left Agnes with Bucer and returned to Strasbourg to get the rest of her family. Her English stay didn't last long, as Bucer died in 1551.
            Once again widowed, Wibrandis wrote Cranmer to ensure his support, then returned first to Strasbourg and then, driven by another bout of plague, to Basel. She stayed in Basel from 1553 to 1564, when she also succumbed to the plague, together with about seven thousand victims in that city alone. She was buried next to Oecolampadius.
Wibrandis's Children
            Little is left of Wibrandis's voice – only a letter to Cranmer and one to her son Simon John Capito, where she discloses her sorrow over his choices. "I haven't heard from you for some time, but I well know that if I had, the news would not have been comforting," she said. "You contrive always to be a cross to me. If only I might live to the day when I have good news from you. Then would I die of joy. Be thrifty, study hard, no drinking, gaming, or wenching[7]. If you would follow in the footsteps of your father, then Grandma, the sisters, and the in-laws would lay down their very lives for you. But if you won't behave differently, no one will give you a heller."
            She also reveals a strong and determined character that has no time for shenanigans. "If you will behave yourself properly, come home. If you won't, then do as you will. I wish you a good year. Your faithful mother."[8]
            Apparently, Simon didn't listen to his mother and was declared missing in 1567.
            Wibrandis's other children, however, went on to lead fruitful lives. All the surviving girls - Wibrandis Keller, Elisabeth Bucer, Aletheia Oecolampadius, and Agnes and Irene Capito - had very large families (14 children for Aletheia and 13 for Elisabeth), leaving Wibrandis with a host of descendants, some named after her. Seven of Agnes's children were born while Wibrandis was alive. Her youngest son, Wofgang Meyer, became a theologian. At his death, he was buried next to Oecolampadius and Wibrandis. Many of Wibrandis's descendants are still living today in the region of Basel.[9]
---