William Williams Pantycelyn – The Sweet Singer of Wales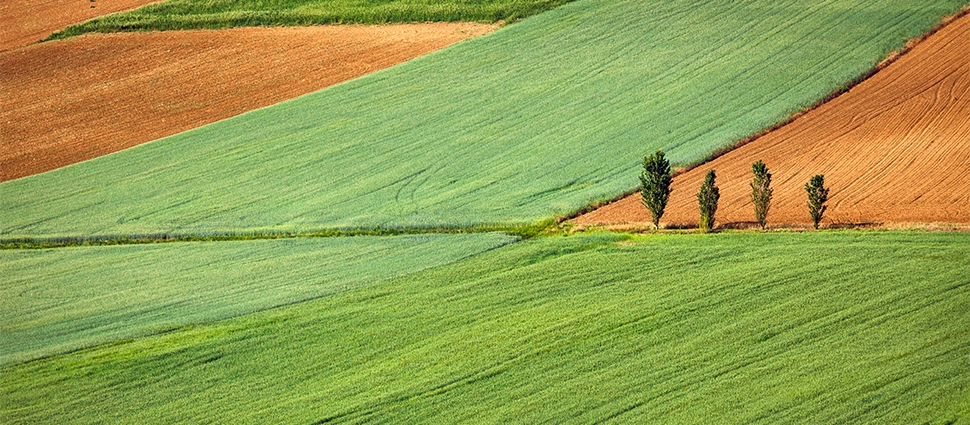 William Williams Pantycelyn – The Sweet Singer of Wales
In most of the world, William Williams is only known to those who read the names of authors in their hymnbooks. Most people don't, and go on singing his most famous hymn, "Guide Us O Thou Great Jehovah" (also known as "Bread of Heaven") without giving a thought to the man who wrote those comforting lines. In Wales, however, he is considered one of the greatest national poets and one of the key leaders of the 18th-century Welsh Revival. To some, he is one of the most influential figures in the whole history of Wales.
The Welsh Revival (often known as Welsh Methodist movement) had little in common with the Methodist denomination that sprung from John Wesley in England. For one thing, the Welsh Methodists remained firmly within the Anglican Church until 1811, when the impediments the Anglican Church had created in the ordination of members practically forced them to leave. Perhaps most importantly, they kept faithful to Reformed doctrines, as opposed to John Wesley, who embraced Arminianism.
Williams' Early Life
William Williams was born early in 1717 at Cefncoed, Wales – the third and only surviving son of the six children. He was brought up in an Independent Church, but the teachings he received didn't hit home until about twenty years later, when he heard the unlicensed exhorter Howell Harris preach in a church yard. Until then, he had aspired to be a doctor. But that day, he said later, "I was caught by a summons from on high."[1]
Williams answered the summons. As Harris was seeking to become a minister in the established church, Williams followed in his footsteps. In the end, Harris was refused ordination, while Williams was ordained deacon and licensed to preach as curate at Llanwrtyd and Llanddewi Abergwesyn.
But Williams was not ready for the curacy. Accused of omitting some duties and of absenting himself in order to preach outside his own parish, he was refused ordination as priest. Later in life, Williams regretted his behavior.
What occupied his mind was the association to Harris and another famous preacher, Daniel Rowland, curate of Llangeitho in Cardiganshire. In 1743, Williams made official what had in fact already happened, and left his curacies to become Rowland's assistant. In so doing, he answered a dire need, because hundreds of people were flocking each week into Rowland's church.
By this time, Williams's parents had died, leaving him, as their only son, both the farm in Cefncoed and a farm in Pantycelyn, a small homestead in Cambria. Williams moved to Pantycelyn, a word that became part of his name ever since.
The income from the two farms allowed him the freedom he needed. His duties included preaching tours over large areas (on horseback and in harsh conditions) and pastoral care of his converts, each performed with enthusiasm, commitment, and compassion. Harris wrote of him, "Hell trembles when he comes and souls are daily taken by Brother Williams in the gospel net."[2]
In 1745, Harris and Rowland started to have some disagreements, exacerbated by jealousy. The conflict caused a division. Harris retreated in his family home at Trefeca, Wales, where he started a community similar to those created by the Moravians.
Williams's Works
During this difficult transition, Williams found more time to read, study, and write. And he was a prolific writer. According to the historian E. Wyn James, "between 1744 and his death in 1791, he published over 90 books and pamphlets, almost all in Welsh,"[3] including a total of about 1000 hymns. The overarching themes of his hymns are the beauty, excellency, and love of Christ and the Christian's yearning for Him.
His compositions include two epic poems. The first, Golwg ar Deyrnas Crist ("A Prospect of Christ's Kingdom") is a 5500-lines-long overview of the history of the world, starting with what theologians call "the Covenant of Redemption," meaning the covenant made between the three Persons of the Trinity before the creation of the world: the decision that, even though mankind would fall into sin, God's grace would intervene and triumph.
Although the Bible doesn't specifically mention this covenant, it can be deduced by the fact that the three Persons of the Trinity worked in unison toward man's redemption. This doctrine was highlighted during the Reformation and made frequent appearance in Welsh hymns and correspondence. In one of his hymns, Williams included it as a prayer: "Forget not thy faithful covenant, that was made firm before the world's foundations were laid."[4]
The second epic poem, Bywyd a Marwolaeth Theomemphus ("The Life and Death of Theomemphus"), is somewhat similar to John Bunyan's Pilgrim's Progress, except that the protagonist's journey starts at birth and doesn't travel alone, but lives within a Christian community, with internal as well as external enemies.[5] According to editor and translator H. A. Jones, Williams's "account of the spiritual life is fuller, more realistic, and more intimate than Bunyan's."[6] Like most Christians, Theomemphus goes to all kinds of crises, and yet is faithfully preserved and finds ultimate rest in Christ.
From the start, people recognized Williams's extraordinary talent for translating biblical verses and theological concepts into verse. Part of this talent stemmed from his inborn curiosity, which led him to an exhaustive investigation of both Scriptures and theological works, and generated a sincere interest in the people he met.
Besides hymns and theological writings, Williams wrote books on a variety of subjects, such as Aurora Borealis, a description of the northern lights (which shows his continued interest in science), Pantheologia, a history of world religions with geographical and historical descriptions of various countries, and Ductor nuptiarum, neu, Gyfarwyddwr priodas, which is considered the first marriage guide in Wales.
Williams's Marriage and Later Life
Williams's experience in marital matters was positive. Since about 1747, he enjoyed a happy marriage with Mary Francis, daughter or a prosperous local farmer. Mary shared William's passion for both music and religion, and the two traveled together on many occasions. According to a biographer, Mary once calmed a furious crowd by singing one of her husband's hymns. The couple had eight children: six girls and two boys. William best expressed his love for his wife in a moving elegy after the death of their two-week-old daughter in 1758.
Two of Williams's accomplishments in his later years were his mediation in the reconciliation of Harris and Rowland in 1762, and his mentoring role to Thomas Charles, pastor at Bala, who became one of the most important leaders of the Welsh church.
In 1790, a serious illness forced 73-year-old Williams to keep at home, something he found unsufferable. "Think what a disappointment it must be to one who used to travel nearly 3,000 miles yearly, during fifty years, and is now not able to move more than about forty feet in a day, that is, from the fire to bed," he told Thomas Charles. "But," he added, "thus the Lord would deal with me, and it is good."[7]
Williams died eleven days after writing this letter, on 11 January, 1791. Mary and seven of his eight children survived him. He is remembered as "the sweet singer of Wales," and his hymns are still frequently sung in Welsh churches. Only few are in English. One reson for this lack, as Rev. Edward Edmunds says in his short biographical sketch, is that "there is a beauty and softness of expression in some of them that cannot be translated."[8]
His most famous hymn, "Guide Me O Thou Great Jehovah," first appeared in an English hymnal in 1745 under the title, "Strength to Pass Through the Waters."
Another moving but less known hymn, which is well rendered in English: Hiraeth, is representative of Williams' emphasis on Christ's beauty, which draws Christians to their destination.
I gaze upon those distant hills
And seek Thee every hour,
Come my beloved, daylight fades
My sun has reach'd his bow'r.
Draw Thou my longing and my love
From false and earthly ways,
To that one clear and changeless mark
That ever faithful stays.
No state beneath this azure sky
Can hold me more in thrall,
For my delight henceforth shall be,
In God's immortal halls.[9]
---
[1] E. Wyn James, "The Longing and the Legacy: Liturgy and Life in the Hymns of William Williams of Pantycelyn," The Carmarthenshire Antiquary Vol. 55, 2019, p. 63. http://orca.cf.ac.uk/132372/1/E.%20Wyn%20James%20on%20Williams%20Pantyce...
[2] Ibid., p. 64
[3] Ibid.
[4] Peter Jones, quoted and translated in H. A. Hodges, Flame in The Mountains: Williams Pantycelyn, Ann Griffiths and the Welsh Hymn, ed. E. Wyn James, Talibont, Ceredigion, Y. Lofta, 2017, Kindle version, loc. 717.
[5]cf., https://www.amazon.co.uk/Pursued-God-Selective-Translation-Theomemphus/d... and https://www.amazon.com/gp/offer-listing/1850491232?SubscriptionId=AKIAJYGO66EDPMXHCWUQ&tag=price_dealoz_mkt_us_book-20&linkCode=xm2&camp=2025&creative=386001&creativeASIN=1850491232&condition=Used
[6] Ibid., 1591
[7] Rev. Edward Edmunds, "The Hymnist of Wales," in The Christian Witness and Congregational Magazine, Volume 3, London: John Snow, 1867, p. 443
[8] Ibid., 443.
[9] Y Gadwyn – News of the Toronto Welsh Community, May 2003, http://www.dewisant.com/gadwyn/gad0305.pdf (this publication includes the words in Welsh for those who have the privilege to speak this language).