"Would You But Permit Me to Cast Myself at Your Feet?" – Marriage Proposal of 18th-Century Ministers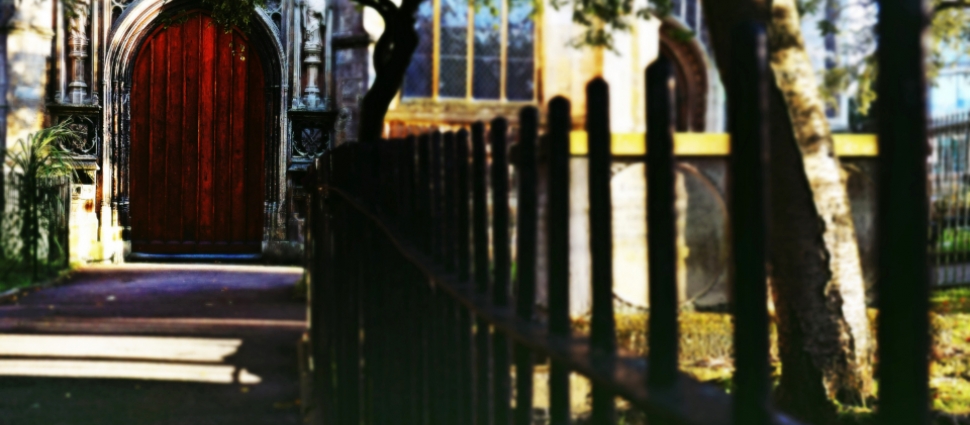 "Would You But Permit Me to Cast Myself at Your Feet?" – Marriage Proposal of 18th-Century Ministers
This is a sequel to an article I wrote a few years ago about some marriage proposals by 16th-century Protestant Reformers.[1] Most of those were practical, from Heinrich Bullinger's (1504–1575) exhortation to Anna Adlischwyler (1504-1564) that God had made her to have children (hence, she must marry), to Edward Dering's (c. 1540–1576) acquiescent reminder to Anne Locke (1530-after 1590) that, whatever her reply, God's will would be done and their faith would eventually lead them "both into a happye societie."[2]
Benjamin Beddome and The Rejection of His Earnest Love
In the 18th-century, love letters became more emotional. One example is the earnest plea by Baptist minister and hymn-writer Benjamin Beddome (1717-1795) to the poetess and hymn-writer Anne Steele (1717-1778). After listing his continued thoughts of Anne and "a disrelish to everything besides" as arguments for the seriousness of his love, he compared himself to the admiring Adam in John Milton's description of Eve's first appearance: a creature "so lovely fair, that what seemed fair in all the world, seemed now mean, or in her summed up, in her contained."[3]
"Would you but suffer me to come and lay before you those dictates of a confused mind which cannot be represented by a trembling hand and pen?" Beddome asked Anne, "Would you but permit me to cast myself at your feet and tell you how much I love you, what an easement might you thereby afford to a burdened spirit and at the same time give me an opportunity of declaring more fully that l am in sincerity, Your devoted servant."[4]
It must have been hard to say no to such a passionate suitor, but Anne did, as she continued to do with other men – choosing rather to stay single and to devote her life to writing.
Anne Cator's Overeager Suitor
Some men went overboard in their expressions of love. Before marrying Anne Steele's widowed father, the diarist Anne Cator (1689-1760) had to deal with one of these overstated proposals from a suitor who threatened he would die if she refused him.
Unruffled, she suggested he stopped talking so flippantly about death. "I am not ignorant," she said, "of that general faculty belonging to your sex of expressing your selves very extensive on that subject, and therefore pass it by as a thing of corse. 'Tis an easy thing to talk of doing, but not an easie thing to do, therefore I'd have those who can so rashly and in such small occasions say they wish for Death consider what awful things Death and Judgment are. I'm sure 'tis that which ought not to be trifled with."
She went on to say that, since she had not been cruel to him and had not caused him any injury, she didn't believe she had any obligation toward him, "nor should I suffer my free affections to be captivated. Permit me therefore once more to desire you to divert your tho'ts by placing them on a more agreeable person, for I cannot comply with your desires."[5]
Thomas Charles's Love at First Hearing
In 1779, the Welsh minister Thomas Charles (1755 - 1814) surprised businesswoman Sally Jones (1753–1814) with a marriage proposal after they had met only once. In reality, love had sprung in Charles's heart six years before they even met, from reports he received about her character and her piety. "I immediately conceived an ardent desire, and a secret hope, that my Heavenly Father's wise and good Providence would so order subsequent events that I should in due time see that beloved person of whom I had formed such a favourable opinion."[6]
Their first meeting, in the summer of 1778, had only confirmed the truth of those reports. He had wanted to express his feelings then, but didn't. At that time, he was serving various curacies in Somerset, England, some ways from Sarah's hometown of Bala, Wales. After unsuccessfully waiting over a year for a new opportunity to visit her, he decided to declare his love in writing.
"You are the only person that ever I saw (and the first I ever addressed on the subject)," he said, "with whom I thought I could spend my life in happy union and felicity and for whom I possessed that particular affection and esteem requisite for conjugal happiness, and you are the only temporal blessing I have for some time past asked with importunity of the Lord."[7]
Sally was understandably astounded. She had been busy helping her mother Jane and her stepfather, Mr Foulks, in their successful family trade business. Apparently, she was "the most active of the three"[8] and was reluctant to leave her vocation and the "liberty and privilege" it produced. She admitted, however, of having given some thought to other options.
"I can't say I have ever determined or known the will of God concerning it," she said. "I trust his providence will in time make this clear. I have several reasons that I do not choose to engage in a correspondence of this nature. But if any letters be exchanged between us, I would wish each of us should have free liberty to drop the correspondence at pleasure."[9]
The exchange of letters did continue, initially without any encouragement on Sally's part. She had had suitors before and was leery of those who pursued her for her money. In a letter written on February 14, 1780 (a day we consider dedicated to love), she told Charles plainly that she consented to a correspondence by letter, but not in person. And if Providence should lead him to Bala, she asked him to drop their correspondence first, and make no mention of it, as if it had never happened.
The best friendship she ever wished to begin, she said, was one founded on prayer, mingling "intercession at the throne of mercy."[10] She felt, however, comfortable enough to express – in a paragraph about the brevity of life – her fear of death and lack of assurance of her eternal destiny.
Charles took every possible hint to strike a deeper conversation with Sally on subjects she briefly mentioned, such as fear of death, the brevity of earthly happiness, Christian friendship, and frustrations with the inadequacies of their religious lives. The length of his reply to her (in spite of a recent illness) shows his eagerness to clutch at every word she said.
While things on earth are temporary, he said, God uses people – particularly other Christians – to contribute to our happiness. As for fear of death, he was no stranger to it. What helped him was the passage in 1 Corinthians 15:25-26, showing that Christ has conquered death. He encouraged Sally to meditate on "Christ in the field of battle, bearing the weak believer on his shoulders, through whole legions of hellish foes, to the blessed mansions in His father's house."[11]
Charles's and Sally's honest exchange continued for a few years, enabling them to know each other and giving promise that the same candid communication could continue after marriage. They married on 20 August 1783 and settled in Bala, where Sally kept her increasingly fruitful business as a means to support his ministry.
John Newton's Timid Proposal
Falling in love produced more initial troubles than joys for renowned minister and hymn-writer John Newton (1725-1807). He was only 17 when he knocked at the door of the home of George and Elizabeth Catlett, dear friends of his mother. Their 13-year-old daughter Mary (known as Polly) opened the door, and John's life was never the same.
Love made him so distracted that he abandoned his plans to leave for Jamaica to be trained as manager of a sugar plantation (a job his father had procured him). Frustrated, his father found him a job as a sailor. But John looked for every opportunity to get back to Polly.
On his first visit, he was captured by members of the Royal Navy and forced to enlist. On his second visit, he overstayed his leave and lost the captain's trust. He tried to go a third time, without permission, but was captured and flogged.
His life continued to take unexpected turns, going from being a sailor to a slave on an African island to a slave trader in Sierra Leone. After a friend of his father convinced him to return to England on the false promise of a large inheritance, he was caught in a storm that famously turned his heart back to the Lord.
Throughout all this, he continued to think of Polly and wrote to her constantly. In fact, since he had abandoned God, she was often the only motivation that kept him sane and focused on bettering his condition.
After returning to England, he discovered his father's friend had lied about the inheritance. Poor and with a less than reputable past, he wrote a letter to free Polly to marry someone else. He didn't know, however, that his father had visited the Catletts and the three parents had already agreed to John's marriage to Polly. This discovery gave John the motivation he needed to try again. He soon found a stable job and did well.
But proposing to Polly was harder than fighting storms at sea and wild beasts in Africa. "I sat stupid and speechless for some minutes," he later told her, "and, I believe, a little embarrassed you by my awkwardness. My heart was so full, it beat and trembled to that degree that I knew not how to get a word out." In the end, Polly had to come to his rescue and say she would be glad to marry him – "an invaluable present"[12] he determined to never forget.
John and Polly married on February 1, 1750, and their union continued to be a source of strength to both as they matured in their faith and faced numerous challenges together.
---