Bite-Size Bunyan: Some Gospel Truths Opened (2)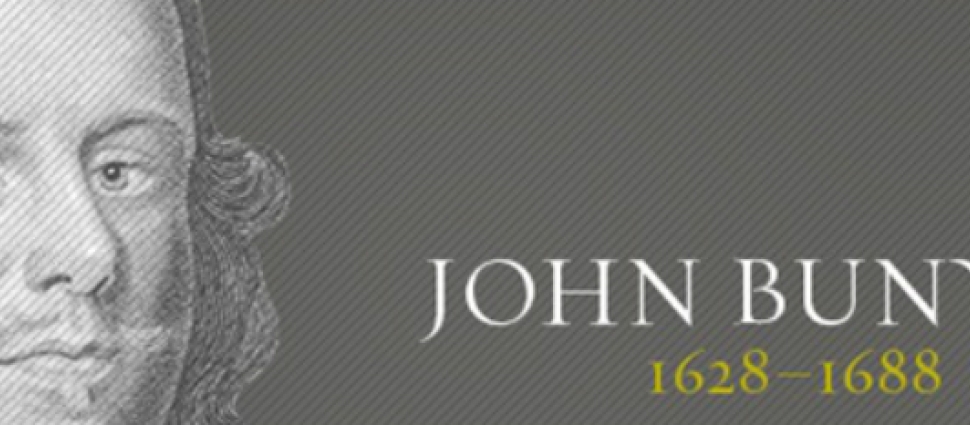 The purpose of "Bite-Size Bunyan" is to share John Bunyan's writings in summary form.
O

ur
 second "bite" (see #1) concerns Bunyan's work, A Vindication of the Book Called, Some Gospel- Truths Opened (1657), itself a response to Quaker Edward Burrough (1634-1663) who wrote The True Faith of the Gospel of Peace Contended For (1656) in response to Bunyan's Some Gospel Truths Opened (1656).
Burrough, one of the most famous of the Quakers, was converted as a teen (1652) under the ministry of Quaker founder George Fox (1624-1691). Burrough is perhaps most famous for his successful (at least temporarily) appeal (1661) to Charles II to intervene against the severe persecution of Quakers in the Massachusetts Bay Colony. In his debate with Bunyan, responded to A Vindication with Truth (the Strongest of All) Witnessed Forth (1657) to which his mentor Fox added The Great Mystery of the Great Whore Unfolded (1659). Bunyan never responded, perhaps wisely.
Burrough manifests the standard Quaker emphasis on direct revelation from the inward light of Christ transforming the individual in a works righteousness scheme. Unfortunately, especially in his replies to Bunyan's accusations and questions, Burrough at best lacked clarity and understanding and at worst was quite evasive and distortive. In general, he repeatedly denies charges leveled by Bunyan but without any refutation of substance and clear elaboration of theological convictions. We will consider two concrete examples.
First, let's look at Burrough's response to Bunyan's question, "Was that very Jesus, that was born of the Virgin Mary, a real man of flesh and bones after his resurrection out of Joseph's sepulchre, yea, or nay?" Here is the main section of Burrough's answer in True Faith: "What the Scripture speaks of Christ we own to be truth, and own him to be what the Scriptures speak of him; and all men's imaginations of him we deny, and their false interpretations of the Scriptures concerning him." As you can see, he never answers the question, and such is not lost on Bunyan in A Vindication, who complains, "though you say you own him as the Scriptures speak of him, yet you deny him as the Scriptures speak of him . . .  as, for instance:" professing "Christ within" while denying "Christ Jesus in his person without,. . . though that is a truth, as is also the other."
Second, consider Burrough's denial that any Quaker has condemned Bunyan of witchcraft for preaching from the Scriptures, all of which "we do own." Bunyan supports his claim by recalling the infamous account of Quaker Anne Blackly who reportedly told him in disputation, "To throw away the scriptures," to which he answered, "No, for then the devil would be too hard for me." Bunyan then claims that Blackly called his proclamation of the ascended Christ (as the God-man) as preaching "up an idol" with "conjuration and witchcraft." 
In closing, we do well to hear some of the closing words of Bunyan who calls us to embrace the Christ without and within:
"See that you are labourers after a more experimental knowledge of our Lord Jesus Christ; fly more to his birth, death, blood, resurrection, ascension, and intercession; and fetch refreshing for your souls more and more from him without, through the operation of his Spirit within; and though the fruits of the Spirit be excellent, and to be owned where they are found, yet have a care you take not away the glory of the blood of Christ shed on the cross without the gates of Jerusalem, and give it them; which you will do, if you do content yourselves, and satisfy your consciences with this; that you find the fruits of the Spirit within you, and do not go for peace and consolation of conscience to the blood of Jesus shed on the cross."