Book Review: God is a Communicative Being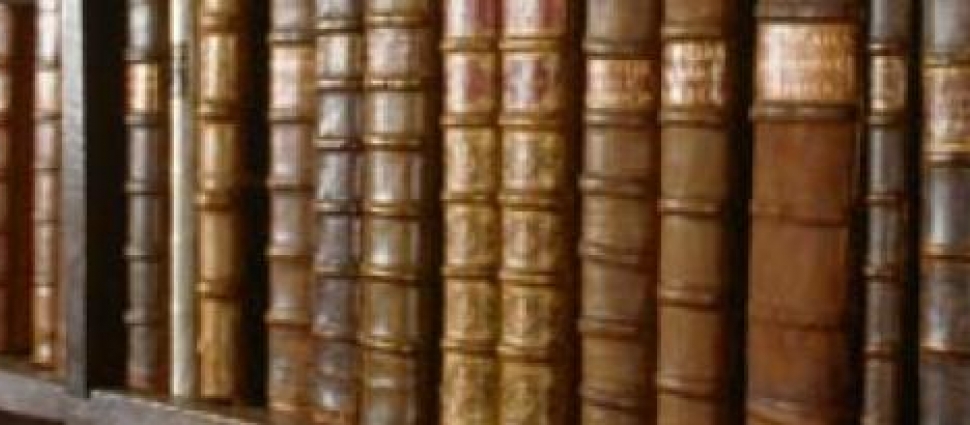 Ministerial labors are often disjointed and lack a unified purpose. This important book re-assesses the big picture of the theology of Jonathan Edwards. William Schweitzer locates the self-communicating nature of the Triune God and the resultant harmony of revelation in Scripture, creation, and providence as central to Edwards' life-work. This work contributes to scholarly literature and it provides fuel for contemporary discussions of Trinitarian theology, divine revelation, and gives a model for a unified approach to the ministry.
Overview
Schweitzer demonstrates that for Edwards the harmonious communication between the persons of the Godhead is the basis for harmony in God's self-revelation (6). Chapter one describes Edwards' teaching on the communicative nature of God within the Trinity. For this reason, he argued that "communicativeness" is a divine attribute (14). God then communicates himself to his creatures (ad extra) through knowledge, love, and joy (25). The Father gives knowledge of himself through his Son. Using Augustinian Trinitarian language, Edwards shows that God communicates himself in love by the Spirit, who is the bond of love between the Father and the Son. Joy is likely communicated conjointly through the Son and the Spirit. Human (and angelic) knowledge of God – which entails knowledge, love, and delight (26) – corresponds to these three ways of divine self-communication. In this way, Schweitzer shows why Edwards' doctrine of the knowledge of God was inherently Trinitarian.
Divine revelation and the doctrine of God were the two great planks of Reformed orthodox Prolegomena. Though Schweitzer does not mention this fact, his research shows that Edwards integrated God's Triunity into both of these planks. This sets the entire system of Reformed theology in a Trinitarian cast. This highlights the significant insights that Reformed theologians such as Edwards contributed to Trinitarian theology. The trend in contemporary theology is to assume that there were no significant developments of the doctrine of the Trinity between John Calvin and Karl Barth. The Reformed orthodox voice needs to be rediscovered. Schweitzer's work contributes to this need.
Edwards taught that God communicates himself through nature, Scripture, and providence (30). Chapters two through five unfold these themes, while splitting the topic of "Scripture" into "special revelation" (chapter three) and "Scripture" proper (chapter four). Edwards was interested in studying nature because he believed that all of reality reflected the harmony of the mind of the Triune God (chapter two). Schweitzer adds that he affirmed natural revelation and rejected natural theology (55-65). This observation is helpful because while this distinction was common in Reformed orthodoxy prior to Edwards, it began to erode in post-Enlightenment theology. This nuance between natural revelation and natural theology is often treated as an innovation of recent theology. According to Schweitzer, Edwards taught that natural theology is impossible for sinners without special revelation and the work of the Spirit (77-79).
Chapter four argues that Edwards asserted that God communicates himself to sinners through Christ, by the Spirit. The Scriptures are the interpretive key that the Spirit uses to unveil the harmony of divine revelation in all of God's works. This is true in relation to seeing God's hand in history as well as in nature (chapter five). By using Scripture properly, Edwards believed that we can discern the harmony of the events of human history in spreading the gospel. This explains the importance that he placed on his projected History of the Work of Redemption, which he believed was an "entirely new" method of writing systematic theology (127). The fresh element of his approach was attempting to show the harmony between the historical unfolding of God's revelation in Scripture and in human history. Schweitzer notes repeatedly that Edwards' stressed the necessity of the regenerating work of the Spirit engaging the human affections to delight in God through the harmony of his works in order for this enterprise to be fruitful.
Schweitzer writes in conclusion (chapter six), "The harmony concept runs like a golden thread throughout the chapters on Edwards' thought on nature, Scripture, and history" (144). God's external acts and revelation reflect the internal harmony between the persons of the Trinity. The author contributes significantly to Edwards studies by connecting his theological goals to his view of the practical aims of the pastoral office (148-152, 171). Edwards believed that all pastors shared this duty of discovering the harmony of God's revelation in Scripture, nature, and history, and thereby expounding the glory of God to the church. Scholars often miss this point. Bypassing the pastoral emphases and goals of theologians such as Edwards distorts our understanding of their theology to some degree. To illustrate how Edwards used the concept of harmony in his ministry, Schweitzer brilliantly traces the idea throughout Edwards' writings (162-169), including his three great unfinished projects.
Weakness
One general weakness of this book is that Schweitzer does not give enough attention to the Reformed orthodox background of Edwards' thought. There are scattered references Turretin, Mastricht, Owen and others, but thorough interaction with the Reformed theological tradition is missing at key points. For example, he refers to Edwards' early suggestion that pagan philosophers possessed some measure of truth due either to Jewish or to Christian influences (95). Yet later Edwards cautiously posited the idea of limited special revelation in such cases. Both of these views appeared in earlier Reformed theology. Hugo Grotius, John Owen, and Theophilus Gale and others attempted to show that many aspects of pagan philosophy and religion were gradually distorted versions of God's revelation to the patriarchs. Some, such as Uldrich Zwingli, allowed that some philosophers discovered saving revelation possibly through extra-biblical means. Putting Edwards in this context makes him appear to be less radical, but to vacillate between alternate developments on two historical positions. The same observation is true with regard to Edwards' refusal to define theology as a science. Schweitzer correctly connects this idea to Mastricht and contrasts it with Turretin (85-86). However, he does not note that this view was common among Reformed authors including Owen, Hoornbeeck, and others.
Strengths
However, for those who look to Schweitzer's book mainly as Jonathan Edwards scholarship, there are several useful contributions. In an issue that is particularly relevant, Schweitzer argues that recent assertions of Edwards' hospitality to critical approaches to the Bible are wrong—not only is he utterly hostile towards higher biblical criticism there is no positive evidence even for an embrace of lower (textual) criticism. Similarly, there is some new evidence presented that Edwards broke sharply with Locke on the crucial point of what human language was designed for. Locke claimed language was only useful for speaking with other people and it could not handle divine things adequately, whereas Edwards thought language was specifically designed for communication with God. Schweitzer also offers a fresh look at the famous "Spider Letter" in which Scripture (apparently, the Exodus narrative) was a controlling influence for him even in what appeared to be a purely scientific context.  
This book has much to offer both pastors and scholars. Schweitzer gives us a portrait of a pastor with a unified God-glorifying purpose for his ministry. This is a lofty and necessary goal for ministers in every generation. Edwards was overly-speculative at times, but he teaches us how to think about life in terms of communion with the Triune God.