Lucy Hutchinson – A Puritan Woman in Changing Times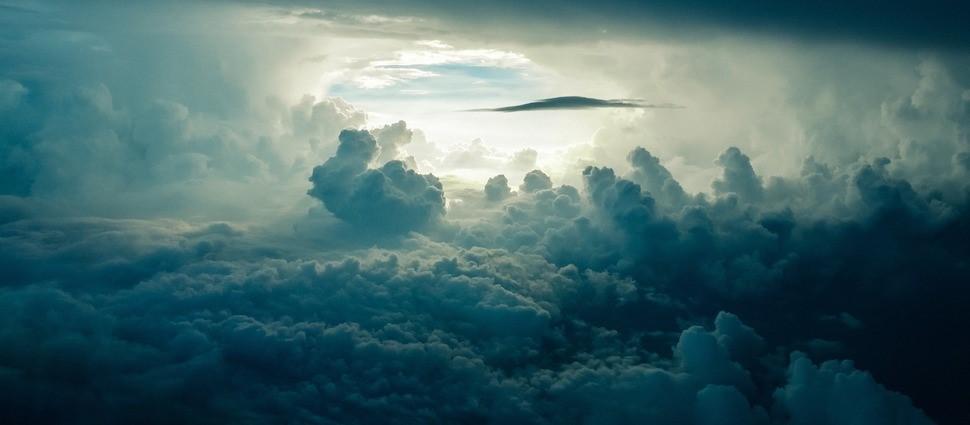 Seventeenth-century England was a time of uncertainty, upheaval, and questions, a time of civil and religious wars, revolutions, plague and fire. Books and articles tell us of the people who made history: James VI of Scotland and I of England, Charles I and the regicides, Elizabeth the Winter Queen, the Puritans who fled to the Americas and those who crystalized Protestant doctrines in the Westminster Assembly. Few write about the common people who tried to make sense of those times. Lucy Hutchinson was one of these: an intelligent woman whose life became deeply entrenched in the political and religious struggles of her day.
Fervent Scholar and Devoted Wife
            She was born on 29 January 1620 in the Tower of London - the second of ten children. Her father Allen Apsley, lieutenant of the Tower with a limited education, provided his children with excellent tutoring. He particularly insisted in giving Lucy a strong foundation in the Latin language, which was still the gate to higher education.
            Lucy's love for learning was impressive. Her mother found it troubling – a little inappropriate for a young girl. She encouraged Lucy to memorize sermons. Lucy complied, but continued to read love stories and poems, and wrote some of her own.
            Apsley died in 1630, leaving the family in debt. Lucy's mother remarried, but the new union was unhappy and ended in separation. Lucy's experience was very similar to what some children of divorced parents have to endure today. She was shifted between different members of her family. Because of financial need, she was pressured to marry soon and well.
            The pressure ended when she met her future husband, John. In reality, he was first intrigued by her when he visited her home in her absence and discovered her excellent choice of Latin books. Later, when he heard one of her poems being recited in the household of a common friend, he became obsessed with the desire to meet her in person.
            The actual meeting didn't disappoint. Love and admiration were mutual. The couple married on 3 July 1638. The next year, they had twin children, Thomas and Edward, who kept Lucy busy. A third child was born in 1641.
            After some hesitation, John enlisted in the parliamentarian army. In 1643, he was appointed governor of Nottingham and of Nottingham Castle. These were turbulent times, culminating with the 1649 execution of Charles I. Things became more peaceful in the 1650s, and Lucy resumed her literary studies, translating Lucretius's De rerum natura.
            Trouble resurfaced in 1660, with the restoration of the monarchy under Charles II. As a signatory of Charles I's death warrant, John was a marked man. He avoided arrest by recanting his republican stand, although Lucy said she tricked him into doing it.
            What little peace the Hutchinsons might have enjoyed ended abruptly three years later, when John was arrested for involvement in an armed uprising. In spite of his protests of innocence and Lucy's pleadings with the House of Lords, the government kept him locked in Sandown Castle, Kent, where he died of complications of an illness. He left behind Lucy and seven of their children: four sons (Thomas and Edward, Lucius, and John) and three daughters (Barbara, Lucy, and Margaret). Two other children, another John and Adeliza, had died in infancy.
"Return, return, my soul"
            Like her mother, Lucy was left with debts to pay, which she resolved by selling John's properties. Her main efforts were aimed at clearing John's name, through a book later entitled Memoirs of the life of Colonel Hutchinson. Her vivid details of the civil war have made this work of great interest to historians.
            The narrative is interwoven with constant reminders of God's providence, which must have been of personal reassurance to Lucy at a time of political and religious instability. A source of comfort were also the sermons of the well-known theologian John Owen, which she probably attended at the home of a common friend (the 1662 enforcement of the Act of Uniformity had outlawed Puritan preaching).
            Her admiration for Owen led Lucy to translate part of his Latin work Theologoumena pantodoupa, which was meant as an introduction to an explanation of true theology. It was also an important treatise in covenant theology.
            Lucy's beliefs were clearly expressed in a warm letter to her daughter Barbara – an admonition to stand firm against the proliferation of heretical sects. The letter, posthumously published as On the Principles of the Christian Religion, is pregnant of a mother's concern for her daughter and indicative of Lucy's theological clarity.
            Her most creative work, however, is a biblical poem by a customary lengthy title, Order and disorder, Or, The World Made and Undone. Being Meditations upon the Creation and the Fall; As it is recorded in the beginning of Genesis. Published anonymously, this work has been consistently recognized as hers.
            The contents of the poem, in five divisions, are apparent in the title, but Lucy's communication of the biblical events is remarkable. This is, for example, how she expressed the astounding revelation of the gospel in Genesis 3:15:
"Thy head shall break." More various Mystery         

Ne're did within so short a sentence lie.        

Here is irrevocable vengeance, here   

Love as immutable. Here doth appear                   

Infinite Wisdome plotting with free grace,   

Even by Mans Fall, th' advance of humane race.      

Severity here utterly confounds,        

Here Mercy cures by kind and gentle wounds,         

The Father here, the Gospel first reveals,              

Here fleshly veils th' eternal son conceals.    

The law of life and spirit here takes place,    

Given with the promise of assisting grace.
            With the gospel came also a prediction of a long-standing war between the Seed of the Woman and the seed of the devil, a war Lucy had experienced in more ways than one, as she clung to the firm promise that, as strong as the forces of evil might seem, "their war must end in final overthrow."
            The poem ends with an exhortation to trust God's providence, "in which th' obedient and the meak rejoyce, above their own preferring Gods wise choice," finding consolation in knowing that He is both good and wise. But that's not the only comfort. The greatest reward is God himself, and the only "real ill" is "divorce from him." This last realization helps the believer to overcome all troubles and pain.
 

For in the crystal mirror of God's grace        

All things appear with a new lovely face.      

When that doth Heavens more glorious palace show

We cease to' admire a Paradise below,          

Rejoyce in that which lately was our loss,             

And see a Crown made up of every Cross.   

Return, return, my soul to thy true rest,         

As young benighted birds unto their nest,     

There hide thy self under the wings of love  

Till the bright morning all thy clouds remove.
            For Lucy, that bright morning was in October 1681, when she joined the Lord she loved.
[All quotations are from Lucy Hutchinson, Order and Disorder Or, The World Made and Undone. Being Meditations upon the Creation and the Fall; As it is recorded in the beginning of Genesis, Canto V, Printed by Margaret White for Henry Mortlock, 1679; online ed. Bartleby.com, 2009, http://www.bartleby.com/239/5.html].
The Story of Scripture
2023 Annual Report
Register for the Philadelphia Conference on Reformed Theology