Sanctification: The Definitive Aspect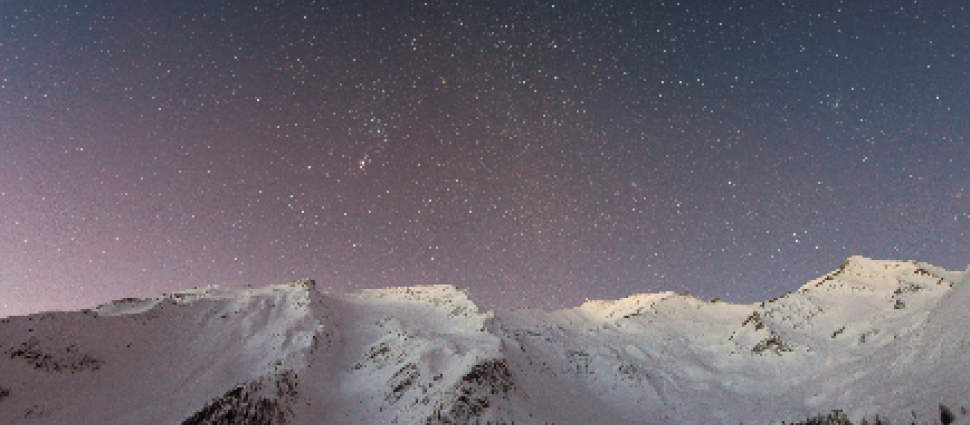 Our English term sanctification derives from two Latin terms sanctus and facio. When brought together they mean "to make holy." If we are to understand how the term sanctification is used in Scripture, we must understand the Scriptural use of the term holy.
The biblical notion of holiness, or something or someone being holy is captured in two related experiences—its position in relation to God and its moral purity measured against God's own character. In other words, a person, place or object can be said to be holy because it has been placed into a particular position in relation to God, or set apart for God's holy purpose, or it can be said to be holy because it is morally pure or being morally purified according to God's own character.
Examples of positional holiness are the ground upon which God made himself known to Moses (Exod. 3:5), the priestly garments (Exod. 28:2), the anointing oil used for the priests (Exod. 30:25), and the priestly crown (Exod. 39:30). With each of these examples, the thing considered holy stood in a particular position to God, or we could say God placed those things in a particular position to himself, and used them for a particular purpose. The ground, the garments, the oil and the crown were not in themselves morally pure. Rather, because God chose to use them for his holy purpose, they were considered holy or sanctified. Even people can be regarded in this way. In 1Cor. 7:14, Paul tells us that the non-Christian spouse of a Christian is sanctified as a result of being married to that Christian, and this is the basis upon which their children are also regarded as holy or sanctified. With both the non-Christian spouse and the children, there is an identification of them as holy or sanctified, because they stand in a particular position in relation to God through the Christian spouse and parent. By definition, only the Christian person is being morally purified to be like Jesus, and so the only basis upon which we could conclude that the non-Christian is regarded as holy has to do with their position in relation to God, and not their moral purity.
When most people hear about holiness they likely think of moral purity. While holiness and the Christian's sanctification should be regarded as a matter of moral purity, we only understand this moral purity rightly in light of our position in relation to God. With respects to God, one is either obeying God's covenant law, or disobeying it. Since Adam, disobeyed God in the Garden as our covenant representative he plunged all creation into sin. By nature, we are all children of wrath (Eph. 2:3) or unholy. But where Adam failed, Jesus succeeded.
Jesus as the Great High Priest of his people, is the great covenant mediator between God and Man, even between God and all creation, because He truly took a physical body, lived a perfect life, died on the cross, paying the God-appointed penalty for sin, rose from the dead, and has ascended to the right hand of God the Father. By doing this, Jesus accomplished the eternal redemption or salvation of those for whom he died. As the writer of Hebrews tells us, "But when Christ appeared as a high priest of the good things to come, through the greater and more perfect tabernacle, not made with hands, that is to say, not of this creation; and not through the blood of goats and calves, but through his own blood, he entered the holy place once for all, having obtained eternal redemption. For if the blood of goats and bulls and the ashes of a heifer sprinkling those who have been defiled sanctify for the cleansing of the flesh, how much more will the blood of Christ, who through the eternal Spirit offered himself without blemish to God, cleanse your conscience from dead works to serve the living God?" (Heb. 9:11-14). It is by Jesus' will that true Christians "have been sanctified through the offering" of his body "once for all" (Heb. 10:10). By this offering of himself, Jesus "has perfected for all time those who are sanctified" (Heb. 10:14). These statements reveal that the true Christian definitely has been sanctified, definitely is being sanctified, and definitely will be sanctified.
Our being made holy, or our being morally purified to be like Jesus is definite; it is not hanging in the balance dependent on our finite and fallen condition and the choices we make driven by both. This is why Paul could say in Romans 8:28-30 that those whom God predestined to be conformed to the image of his Son, he called, justified and glorified. It definitely happened, is happening and will happen. Now, that is a cause for rejoicing!
David P. Smith (Ph.D.) is the author of B. B. Warfield's Scientifically Constructive Theological Scholarship (Wipf & Stock) and co author with Ronald Hoch of Old School, New Clothes: The Cultural Blindness of Christian Education Wipf & Stock). David is Pastor of Covenant Fellowship A.R.P. Church in Greensboro, North Carolina.