Sovereignty and Salvation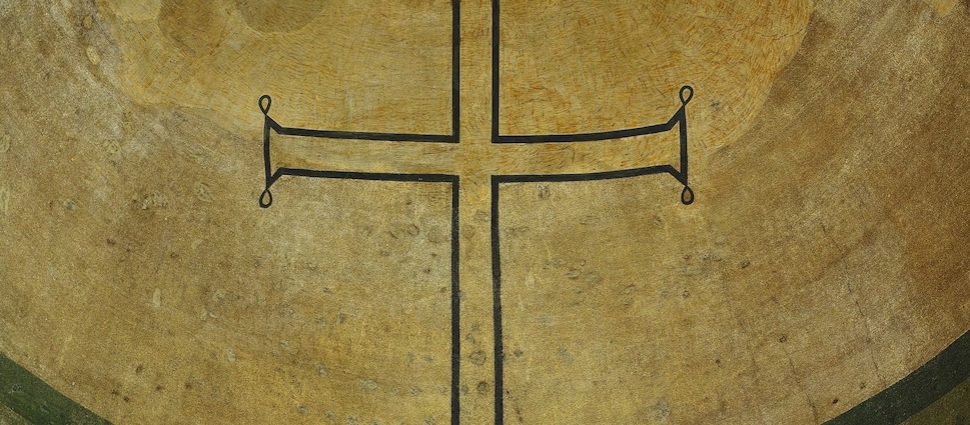 Recently, while picking up my daughter from school I asked my customary question: "So, how was your day?" Normally, the response is brief, but this day was one of those exceptions. "History class was interesting. We had a discussion on predestination." As it turned out, since they were studying the Renaissance and dealing with the precursors to the Reformation, the topic came up. Sadly, it came up for the first time in the lives of many of her classmates. I say sadly because it reveals they don't understand the gospel very well at all, and maybe not at all. After all, the gospel of the Lord Jesus Christ is about his and the Father and the Spirit's sovereignty over all things and the exercising of it so that some sinners are saved from their sin and into the glorious freedom of God's children.
As the creator, the Triune God brought his creation into being. In particular, Colossians 1:15-20 states the following regarding the Lord Jesus Christ:
"He is the image of the invisible God, the firstborn of all creation. For by him all things were created, in heaven and on earth, visible and invisible, whether thrones or dominions or rulers or authorities—all things were created through him and for him. And he is before all things, and in him all things hold together. And he is the head of the body, the church. He is the beginning, the firstborn from the dead, that in everything he might be preeminent. For in him all the fullness of God was pleased to dwell, and through him to reconcile to himself all things, whether on earth or in heaven, making peace by the blood of his cross."
Colossians 1:15-20 is merely one of a multitude of biblical passages that emphasize God's unqualified complete control of all things, or his sovereignty. He created all things and sustains all things. All things are for him. That's another way of saying that all things will serve the purpose he has for them, which can be summarized as his glory. And they will because he will cause them to. Notice how Paul declared that Christ's work as creator is intimately and organically united to his work as redeemer. The same God revealed in Genesis 1-2, who created and then commanded Adam and Eve to be fruitful, multiply, fill the earth and subdue it, who commanded them not to eat of the Tree of the Knowledge of Good and Evil, also came to their rescue in Genesis 3 in order to guarantee the fulfillment of his commands to them. All that the sovereign God does in redemption is to fulfill what he established as creator. Indeed, this is why God's word presents the salvation of sinners as a kind of creation; it is a re-creation, since in our sin we are dead.
In Ephesians 2 we have a wonderful example of salvation getting expressed in terms of a re-creation. God's sovereign work in salvation is clearly communicated as a re-creation by the Apostle Paul (italics are mine).
"And you were dead in the trespasses and sin in which you once walked, following the course of the world, following the prince of the power of the air, the spirit that is now at work in the sons of disobedience—among whom we all once lived in the passions of our flesh, carrying out the desires of the flesh and the mind, and were by nature children of wrath, like the rest of mankind. But God, being rich in mercy, because of the great love with which he loved us, even when we were dead in our trespasses, made us alive together with Christ—by grace you have been saved—and raised us up with him in the heavenly places in Christ Jesus . . ."
Just as our sovereign creator created from, or out of, his own being, and created all things for himself, so too has he redeemed, or saved a people for his own possession by making them alive in Christ. In the act of physical creation, God exercised his sovereign power, that power that he alone can and does control, and that same sovereign power has been and continues to be exercised in his spiritual re-creation of sinners, making them a part of his family. At no time does the salvation of any sinner hang in the balance, dependent on that sinner. By sovereignly resurrecting sinners from the spiritual dead, our Creator and Redeemer Lord gives his eternal life that he preserves and perfects for all eternity. What a blessed and comforting truth. Praise him for it, now and forevermore!
David P. Smith (Ph.D.) is the author of B. B. Warfield's Scientifically Constructive Theological Scholarship (Wipf & Stock) and co author with Ronald Hoch of Old School, New Clothes: The Cultural Blindness of Christian Education Wipf & Stock). David is Pastor of Covenant Fellowship A.R.P. Church in Greensboro, North Carolina.